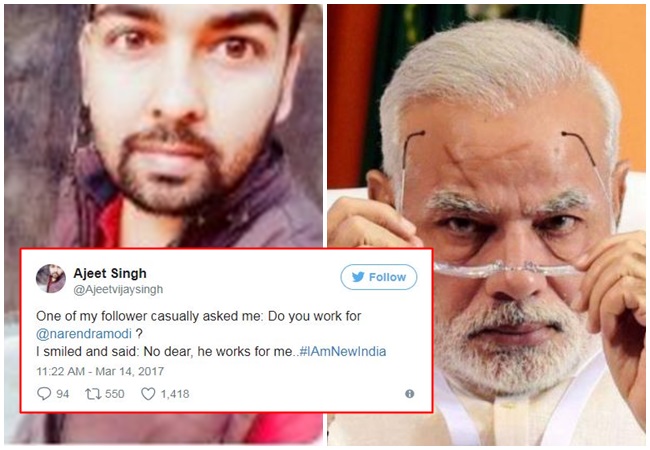 The BJP government or the Modi government has promised the people of India to build a new India by the year 2022. The vision of 'New India' is to cater to the needs of the poor and needy people and giving them more opportunities in the future.
A few months back one of the followers of Modi, named Ajeet Singh had a conversation with Modi over the Twitter. Before that let us tell you that what made Ajeet to have a conversation with the Prime Minister.
It so happened that Ajeet was asked by someone whether he works for Modi. Ajeet then gave a befitting reply saying that the PM works for him. Check his tweet below.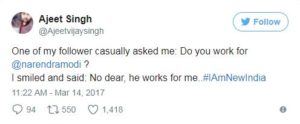 Seeing the tweet of Ajeet, Modi also gave a fitting reply. Check out what he tweeted.

This is such a prompt reply from the Prime Minister and he gets an applaud for the answer. His reply has proved that he is the appropriate Prime Minister that a country can have.
What do you think about the reply of Narendra Modi? Do comment in the section below.