News & Gossip
'Gunjan Saxena: The Kargil Girl' receives flakes from IAF for its 'negative portrayal' in the film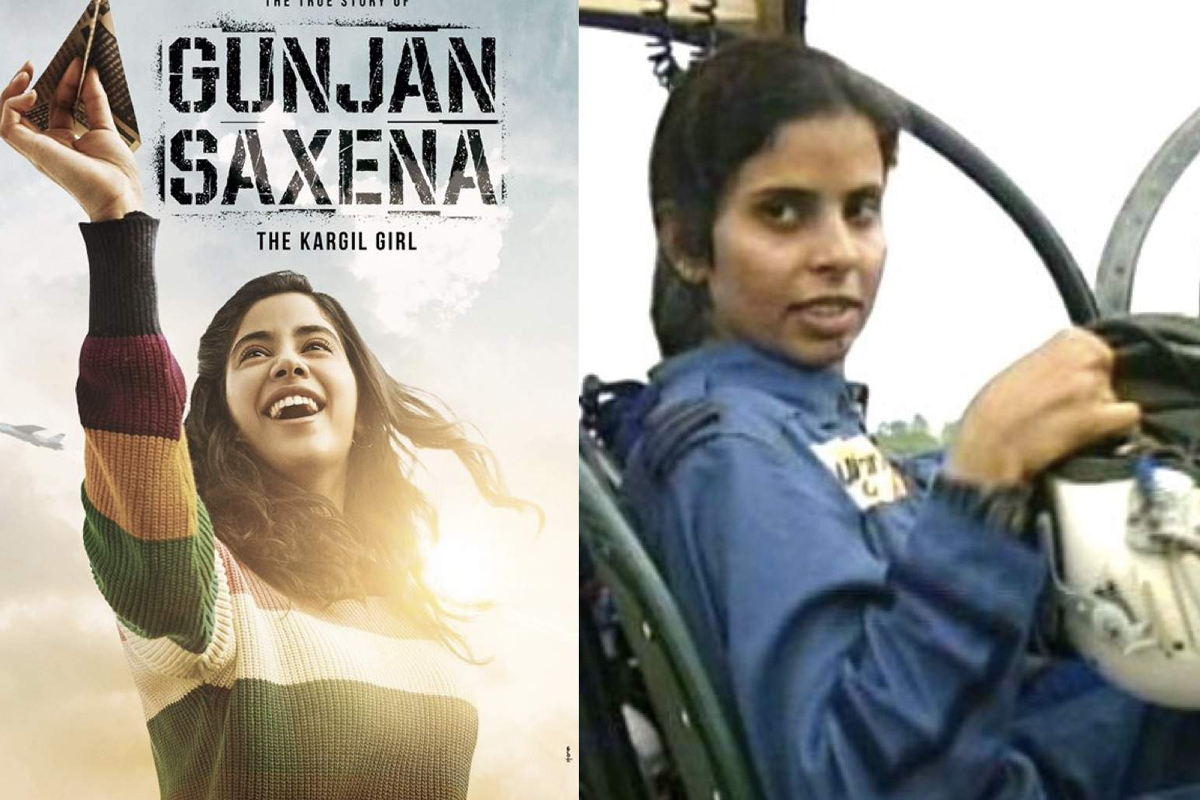 Where Jahnvi Kapoor starrer 'Gunjan Saxena: The Kargil Girl' was already surrounded in 'Nepotism' controversy, on August 12, ahead of its premier, the movie was alleged to have shown Indian Air Force (IAF) in a negative light. Expressing their disappointment on the same IAF wrote to the Central Board of Film Certification to complain about the undue negative portrayal of the force in the movie.
The letter which was also sent to Netflix and Dharma Productions, along with CBFC, stated that the production house had agreed to represent IAF with authenticity and that it will make all the efforts to ensure that this movie encourages the next generation of the IAF officers.
But, after the trailer was released and the initial clip was sent for viewing, the IAF didn't seem pleased with certain scenes and dialogues that had shown IAF in a negative light.  According to reports, the alleged letter by IAF read, "In the aim to glorify the screen character of "Ex-Flt Lt Gunjan Saxena", M/s Dharma Productions presented some situations that are misleading and portray an inappropriate work culture especially against women in the IAF."
"The organisation is gender neutral and has always provided an equal opportunity to both male and women personnel," the letter further read.
The letter also alleged that Dharma Productions was also informed about the objectionable content. "[They were] informed about the objectionable portion of the movie and was advised to delete/modify the same. However, the production house has not deleted the scenes but it proposed a media plan in the run-up to the release and insert a disclaimer in the movie."
The biopic, 'Gunjan Saxena: The Kargil Girl' starring Janhvi Kapoor, is inspired by the life of a fearless IAF officer, Gunjan Saxena, who became the first Indian woman pilot to fly in a combat zone during the Kargil War in 1999. Gunjan Saxena was also the first woman who was decorated with Shaurya Chakra.