News & Gossip
Gucci Sells Indie-Pagdi For Rs. 55K, Got SLAMMED For "Cultural Appropriation"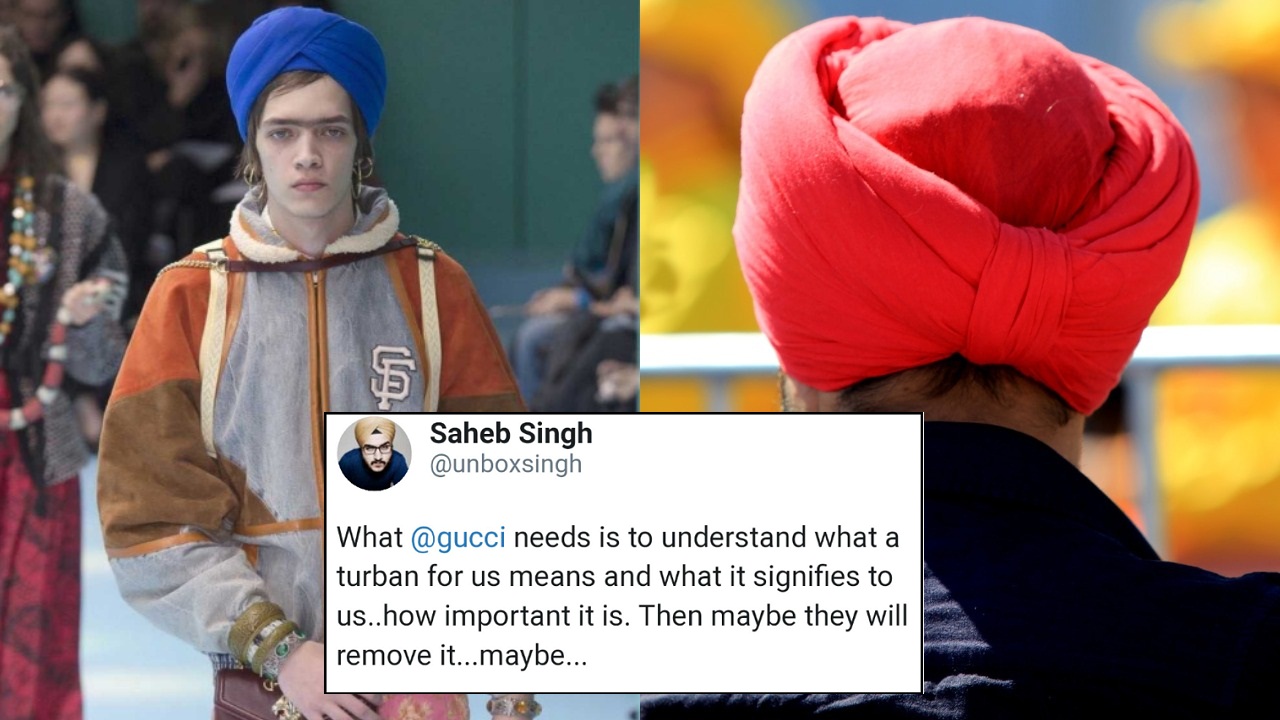 The fashion industry is one of the weirdest places, which sells anything in the name of fashion. Time and again, we have seen several bizarre fashion styles that make us wonder the sheer purpose of the product. A similar thing has happened once again and this time it involves one of the most popular and luxury fashion brand Gucci.
Gucci has irked several people with its latest product. The luxury brand has started selling Sikh Turbans aka pagdis worn by Punjabis for Rs. 55,000.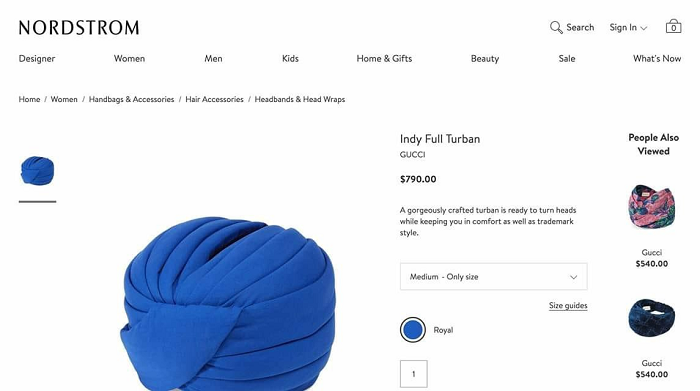 According to the report, the Italian fashion brand is selling a blue turban via a luxury brand shopping portal named Nordstrom for $790.
The saddest part is that the turban sold by Gucci is exactly the same, which was worn a model walking the ramp at Milan Fashion Week last year, just a day after a Sikh man's turban was ripped apart in a racist attack. The luxury fashion brand is getting lots of flak for their latest product for a very good reason.
People from the Sikh community are slamming Gucci for monetizing an object of faith and also blamed the brand for cultural appropriation and hurting the religious sentiments.  The Sikh Coalition said to NBC News,
"The turban is not just a fashion accessory to monetize, but a religious article of faith that millions of Sikhs around the world view as sacred,"
And while Gucci sends white models down the catwalk wearing turbans, a Sikh environmentalist has his turban ripped off outside parliament in a hate attack. As someone whose family has been on the receiving end of this sh** for decades, this is utterly depressing. pic.twitter.com/35stzYF7BO

— Tina Daheley (@TinaDaheley) February 22, 2018
https://twitter.com/JasjitSDhanoa/status/1128118481822470144
What @gucci needs is to understand what a turban for us means and what it signifies to us..how important it is. Then maybe they will remove it…maybe…

— Saheb Singh (@unboxsingh) May 15, 2019
Hey @Nordstrom and @gucci: this is inappropriate! The turban is a Sikh article of faith, not a cute fashion accessory. Considering the amount of discrimination turban-wearing Sikhs regularly undergo, please reconsider selling this product. pic.twitter.com/4pLi24gkGm

— sassypreet (@sassy_preet) May 14, 2019
This is beyond aggravating. Did someone at @gucci even bother to figure out what a dastaar (turban) means to Sikhs? Did it cross your minds to consider the history behind our identity? My people are discriminated against, even killed, for wearing a turban. pic.twitter.com/G62edSmjhf

— Aasees Kaur (@SouthernSikh) May 14, 2019
Dear NON-SIKHS …. don't waste $750 buying a fake n fancy @gucci turban from @Nordstrom !! You can inbox me your location and I can arrange FREE lessons in Turban tying in most places and provide cloth material..FREE ! Any colour ..@cnni @AJEnglish @jonsnowC4 pic.twitter.com/olrE5z1JYR

— ravinder singh (@RaviSinghKA) May 14, 2019
https://twitter.com/junayd_g/status/1128615757066190853
Does anyone wanna explain to me why @gucci thought selling a turban for $790 was a good idea? @Nordstrom

This isn't a "trademark style." This is not some "fashion accessory."

This is just very-off. pic.twitter.com/hVBIVvb9Ic

— Naureen Singh (@Naureenksingh) May 14, 2019
Gucci should have considered the religious sentiments of the product before starting its sell.