News & Gossip
Govinda And Wife Sunita Vs Krushna Abhishek And Kashmera: It's War. All Details Here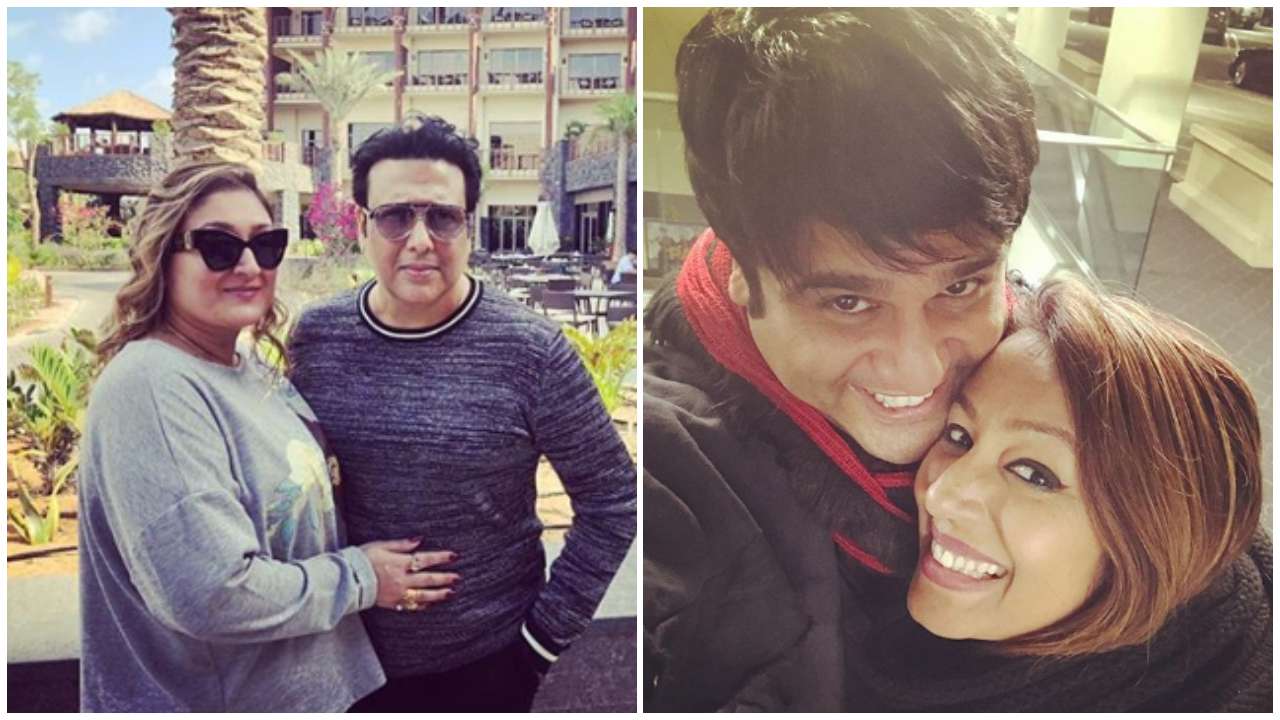 Recently Krushna and wife Kashmera threw a birthday party for their twins which was attended by several celebrities and family member but But, Govinda's (Krushna's uncle) family was not there. It is been reported that Govinda and Sunita Ahuja were not invited. Few portals also stated that Krushna invited Govinda but he chose not to attend the birthday bash.
https://www.instagram.com/p/Bjmh7quFCv2/?utm_source=ig_embed
Putting end to all the buzz, Govinda's wife Sunita revealed before media that Krushna didn't invite them. She was quoted saying- "Govinda and I were in London on that day (June 3), but that wasn't the only reason why we didn't attend the party. We were not invited for it and even if they had, we wouldn't have gone. I have not seen his kids till date because of their parents' misbehaviour. We have broken all ties with Krushna and Kashmera, and I swear I won't initiate a patch-up this time around. I was a fool to do so two years ago. Govinda was right about them. It was my mistake that I thought that we should give them another chance."
Earlier it was reported that  Govinda and his nephew Krushna Abhishek are not in good terms and the reason behind it was stated Krushna use to talk rubbish behind their back. "Krushna's claim to fame has always been the fact that he is Govinda's bhanja. He has milked that enough. He has lived with us for years and we have always loved him. It's a shame that they talk rubbish about us behind our back," Sunita told TOI.
Giving back to the comment that 'Krushna cashed fame as Govinda's bhanja', Krushna said- "If they feel that I have cashed in on his name to make a career, then mama has several nieces and nephews. Where are they? It's appalling to see them even make such claims. Yes, there is no denying the fact that he has helped me on the personal front when I was young. He has even given me money. But I have made a career through sheer hard work. I feel bad, especially because I have always loved and respected them. I have stayed in their house for six years and Sunita mami has treated me like her own child. However, I am fine if things are not resolved now. They know what they mean to me and nothing can change that." 
Stay tuned with us for more news and updates.