News & Gossip
Games Of Thrones Finally Ends, Fans Turns To Twitter To Express Their Feelings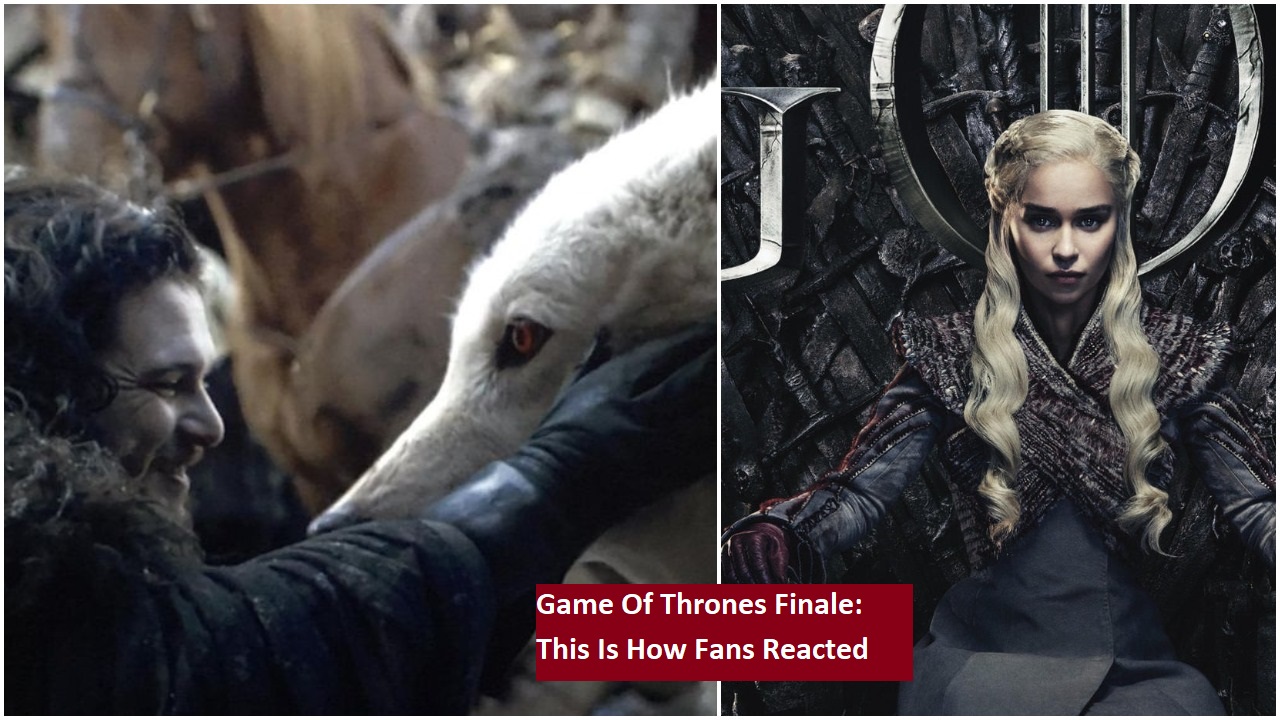 Finally, the time has come to say a final goodbye to our beloved show Game of Thrones and we can't control our emotions. The show has become part of our life for years. From binge-watching before the start of every season to waking up early morning to watch the show in order to avoid spoilers, our life won't be the same.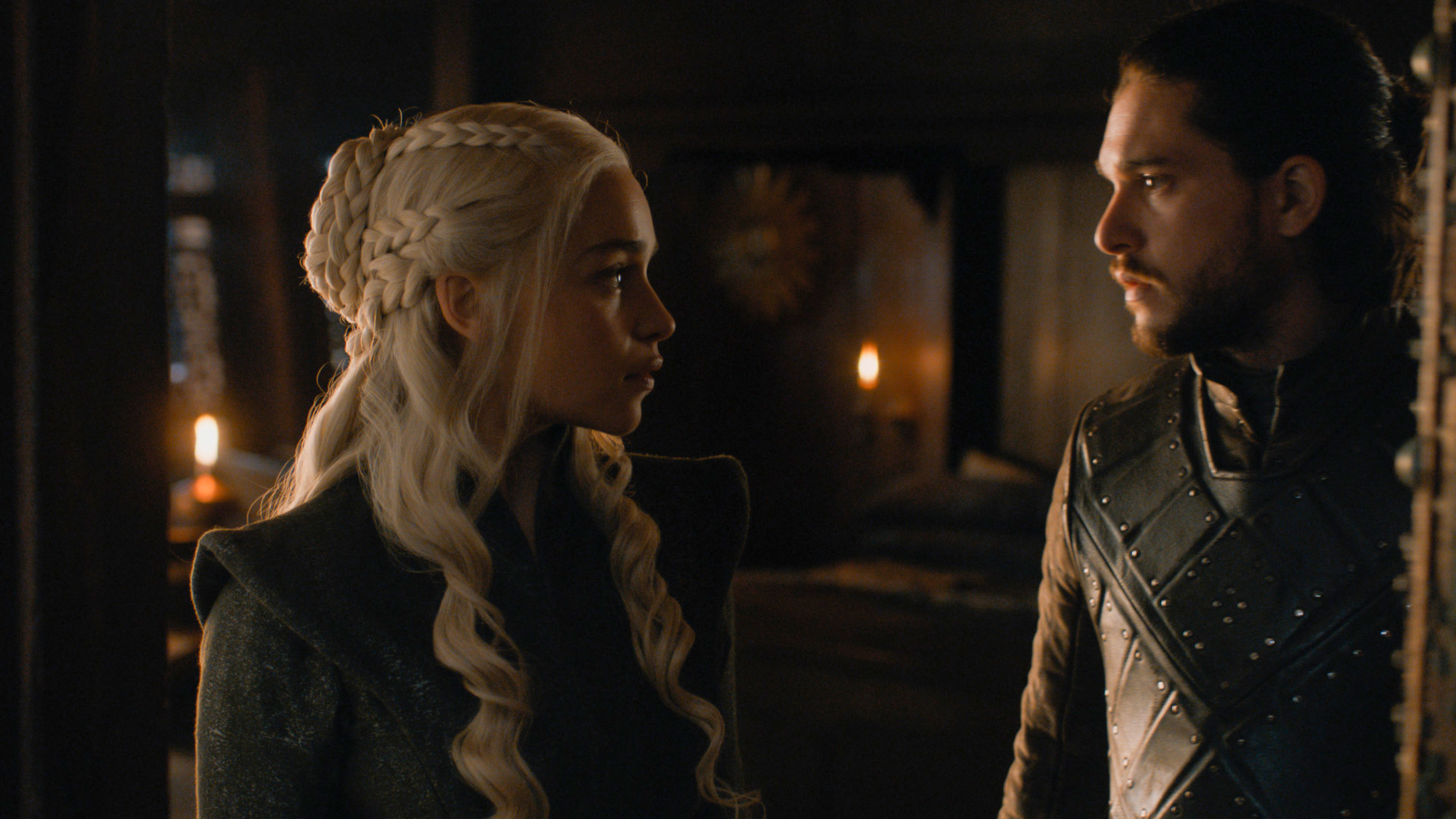 The fight for the iron thrones has been a long journey with many fan-favorite characters biting the dust in the process. Nevertheless, as every good thing comes to an end, Game of Thrones is no different. As the show aired its final and last episode, we need to say a final goodbye. Our life won't be the same, but it had to end.
The final season of Game of Thrones received a mixed response from the fans, who sometimes slammed makers. Some of them even started an online petition to remake the entire GOT final season. However, the last episode of everyone's favorite GOT has united all the fans. People soon took to Twitter to express how they feel as the show ends.
This Is How Twitter Reacted:
#JonSnow after killing Daenerys

#TheFinalEpisode #GameofThrones #GOTFinale pic.twitter.com/JhpNq87ggX

— The Hénry Nevoír (@Hxnry_Nevoir) May 20, 2019
https://twitter.com/snixatthedisco/status/1130305509104349185
me waiting for the real ending after the credits #GOTFinale pic.twitter.com/FW4l71HFXo

— KT (@kattmhan) May 20, 2019
*Cersei, Dany, #JonSnow and everyone else fighting for the Iron Throne*

Bran: Ama just let em finish #GOTFinale #TheFinalEpisode #GameofThrones pic.twitter.com/dMQIfAVCqI

— Jèfé Juan José (@Jefe_says) May 20, 2019
Me tonight #GameOfThrones #GOTFinale #GoT pic.twitter.com/WisVTSZtN8

— David Larson (@Dizzavy) May 20, 2019
#GOTFinale recap

Arya: Christopher Columbus
Bran: King
Sansa: George Washington
Sam: Plato fighting for democracy
Davos: GOAT
Danny: Julius Caesar
Brienne & Pod: Men in Black
Tyrion: Hand
Jon: Bear Grylls

— Mike (@MikeForcella) May 20, 2019
Credit to the King on the Couch @eguerrero184

— Jose Luis Perales (@JosePeralesATX) May 20, 2019
Drogon burnt the Iron throne because he knew Bran wouldn't need it #GOTFinale pic.twitter.com/qENifcn3JS

— Sehmilo (@ShedrackSheriff) May 20, 2019
They probably added this scene last minute like 2 days ago #GOTFinale pic.twitter.com/UOVxDekZ4Z

— Jacob Belcher (@jacobbelcher333) May 20, 2019
Random GoT producer:
"Maybe we should focus more on the storyline instead of cool CGI shots"

Rest of the studio:#GOTFinale #TheFinalEpisode pic.twitter.com/ZX52EQZVMc

— still sad (@SadRomaHours) May 20, 2019
Bran sat throughout #GameOfThrones doing nothing. Lied that he didn't want to be king while allowing #JonSnow , Dany and everyone else do the heavy lifting. Only for him to end up ruling. #GOTFinale#TheFinalEpisode

Bran is a politician pic.twitter.com/InFctp6RGe

— Lérd Chigbo ā (@itschigbo) May 20, 2019
We can safely say that our watch has ended at last! Have you watched Game of Thrones Season 8 Episode 6? If yes, tell us how you feel?