News & Gossip
Game Of Thrones Euron Reciting SRK ' s Iconic Palat Dialogue To Cersei Is The Best Thing On Internet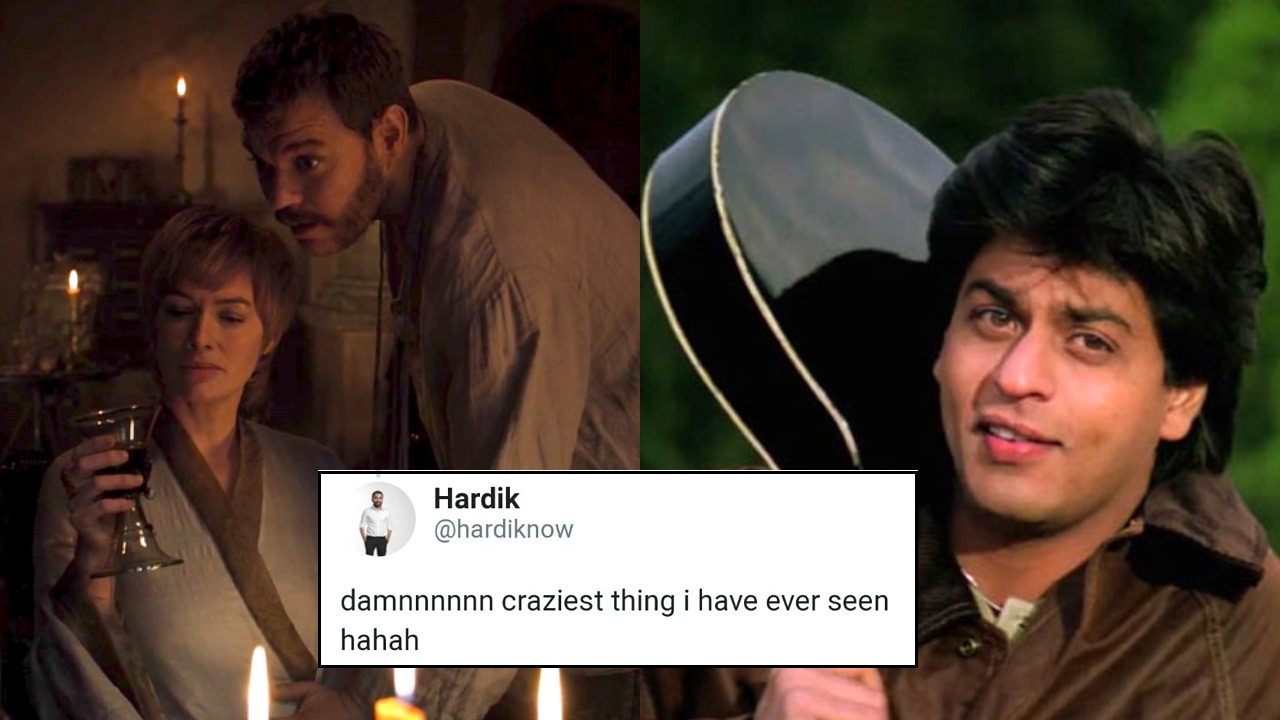 Game of Thrones premiered this week leaving fans wanting for more. Fans couldn't contain and flooded the internet with their reactions. The social media was buzzing with hilarious memes and reactions from fans all over the world. However, one specific video has caught our attention, which is simply amazing.
Even before the premiere of Game Of Thrones Season 8, we all knew that Euron Greyjoy would be coming to Kings Landing with his iron fleet and the Golden Company mercenaries.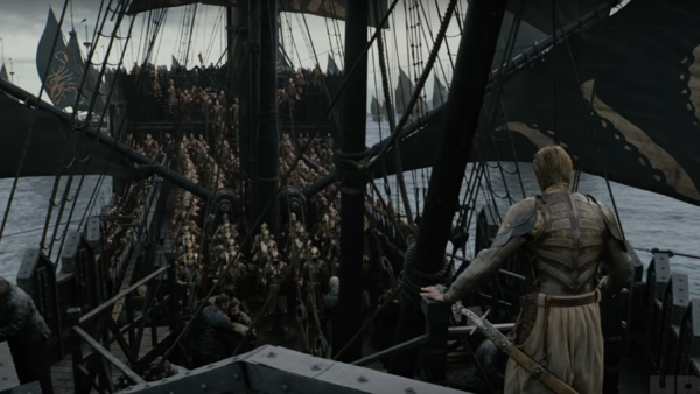 It was no surprise when we see Euron landing in Kings Landing with thousands of mercenaries and horses. However, the lack of elephants did rub Cersei in the wrong way. Nevertheless, Cersei Lannister did seem pleased with Euron's effort and thanked him by having s3x with him.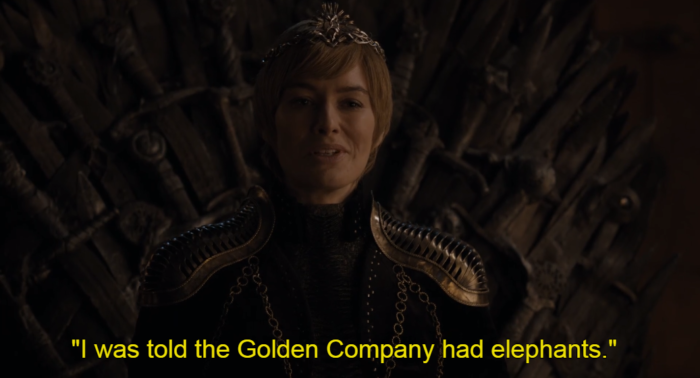 The absence of elephants didn't go down well with Cersei, as she seemed quite unimpressed. However, as we all know Euron Greyjoy has his way with words and knows how to tackle every situation. Ultimately, Cersei fell for his desire for the queen.
We all know what happened next. However, the best part about the scene came in the form of spoof, which is too funny to be missed.
Someone has perfectly edited Shah Rukh Khan's iconic dialogue from DDLJ "Palat Palat Palat" into this Game of Thrones featuring Cersei and Euron and the result is so awesome that it will make your day.
https://twitter.com/TheUmarAhmed/status/1117711813431324672
This amazing spoof has definitely gotten the attention of all the fans including us. Look at how people reacted to this hilarious spoof:
1
WHY DOES THIS WORK SO WELL

— fatima (@upsethufflepuff) April 15, 2019
2
DILWALE DULHANIA LE JAYENGE pic.twitter.com/c0uElKtCAI

— Shah Rukh Khan FaN (@imSRKian_) April 15, 2019
3
This is so good!!!!!

— BeingNita (@VinithaShetty) April 15, 2019
4
https://twitter.com/96_abd/status/1118008751254937601
5
Hahahahaha this is so cool

— Aish Kamran khan (@AishKamrankhan1) April 16, 2019
6
https://twitter.com/iRheasingh/status/1118181718022742017
7
https://twitter.com/JasleenJuly/status/1118179256528510976
8
https://twitter.com/Farhan_Boota/status/1118066616410021889
9
https://twitter.com/ImNsamy/status/1118072577120002049
10
https://twitter.com/drunkJournalist/status/1117886950059298816
Did you enjoy it?