News & Gossip
Furious 7 Star Vin Diesel Honoured at Hollywood Boulevard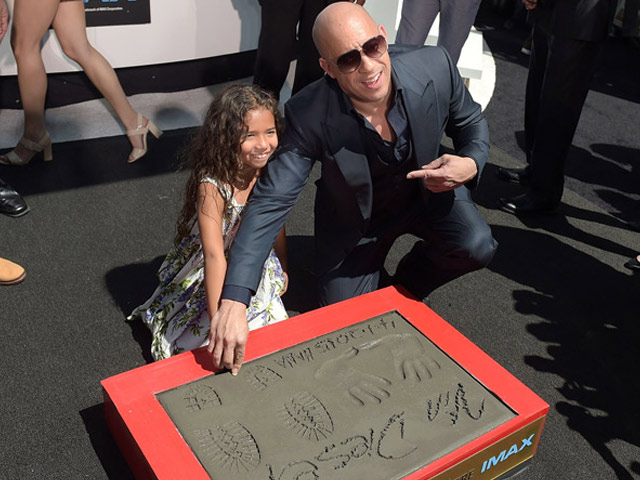 Furious 7 Star Vin Diesel Honoured at Hollywood Boulevard
VIN DIESEL ALSO ASKED HIS CHILDREN TO PUT THEIR FINGERS ON THE CEMENT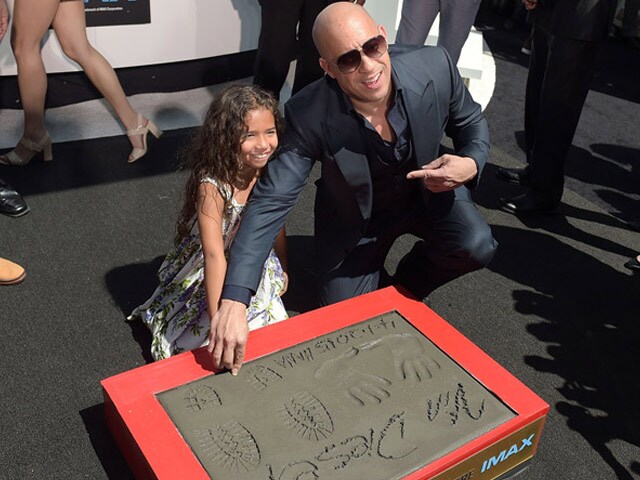 Furious 7 star Vin Diesel has left imprints of his hands and feet at Hollywood Boulevard.
He was accompanied by his girlfriend and his children as he left the imprints on the iconic landmark on April 2, reports aceshowbiz.com.
The 47-year-old actor wore a navy coloured suit at the event. He is the 282nd movie star to receive the exclusive honour.
Before the cementing process, he gave a speech and spiced it up with some jokes.
He said that the important thing about that day was he could be with his family and without their support, he couldn't have done that.
Mr Diesel, who was born Mark Sinclair Vincent on July 18, 1967, cemented his hand and footprints at the TLC Chinese Theatre in Hollywood. He also asked his children to put their fingers on the cement.
Showing her support for the actor at the ceremony, his girlfriend Paloma Jimenez, who recently delivered their baby Pauline, looked stunning in an all-white dress.
Besides his fans, Mr Diesel was supported by his Fast and Furious co-stars, including Tyrese Gibson, Michelle Rodriguez, Jordana Brewster and Ludacris at the ceremony.