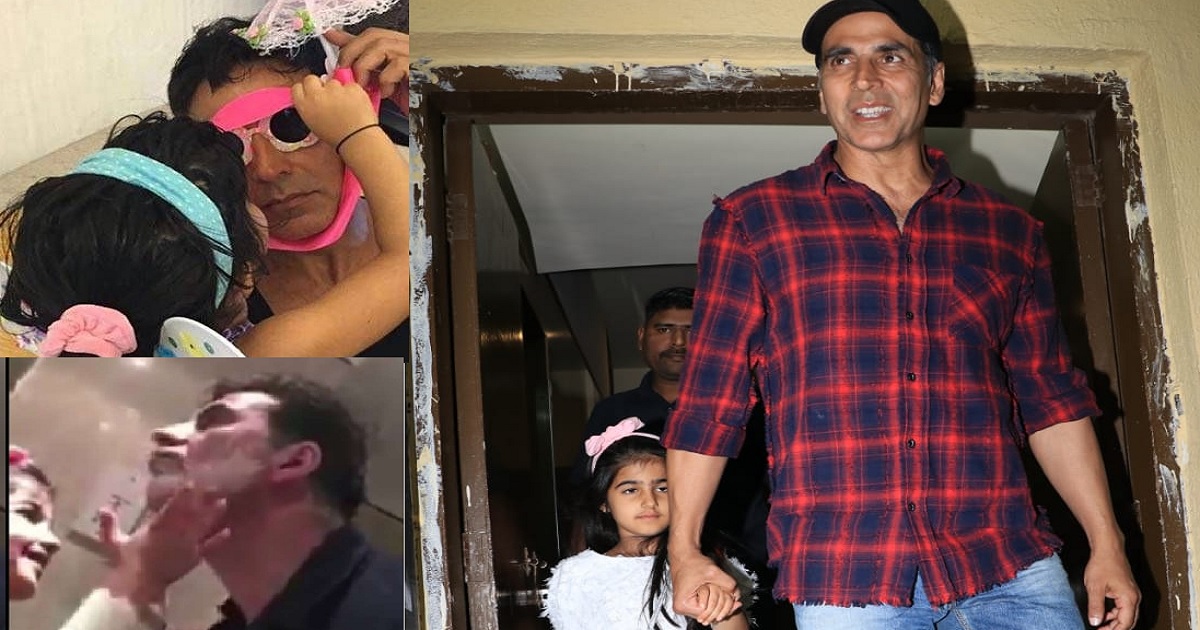 The Khiladi of the industry, Akshay Kumar is not just an energetic actor but also a doting father. He always spends quality time with his daughter Nitara and shares with fans. He keeps motivating his children to be active and smart in every way. Each time he shares a post on Instagram it just melts our hearts and showers his love for the little girl. Whether it's flying kites, exercising or traveling on a train, for Akshay every moment he spends with Nitara is beautiful and he captures all.
https://www.instagram.com/p/B3tXMs2HNpM/?utm_source=ig_web_copy_link
This video was shot during the promotion of Houseful 4 express,  Akshay Kumar accompanied daughter Nitara with him which was a  surprise for all. While  Daddy Akshay was busy promoting his film and playing games with media, Nitara was entertaining herself by building a tent around her berths of the train. Cool Daddy captured the video and uploaded it on social media.
Workout Motivation
https://www.instagram.com/p/BvszIHZn6AF/?utm_source=ig_web_copy_link
Father like daughter, Akshay is known for his strength and intense workout schedules and he is also training his girl to push a little today.  He captioned, "It's always a good idea to start young, their bodies are agile and flexible…a little push now will go a long way later".
https://www.instagram.com/p/BvszIHZn6AF/?utm_source=ig_web_copy_link
Kite's Festive
Akshay had shared a cute video of Nitara helping him to fly a kite. It is a father's duty to teach their child everything. We can see in a video little Nitara holding 'manjha' and helping her dad but later she asks Akshay to allow her to fly the kite.
https://www.instagram.com/p/BsnT6ryn61r/?utm_source=ig_web_copy_link
Hard Work Pays Off
Nitara is so focussed on the battle rope exercise and we were really impressed. Her dedication is giving major goals that there is not any age to do hard work. She repeatedly shook the ropes with her hands. Akshay wrote a nice parenting tip that read, "Kids tend to pick up what they see…start early and try to set a good example.
Great parenting. Active kids. "
https://www.instagram.com/p/BqBv0drncjx/?utm_source=ig_web_copy_link
On Nitara's 5th birthday Akshay wished her by sharing this priceless video. Early morning getting shaved by daughter is a priceless moment of a father to experience.
https://www.instagram.com/p/BZdGTlGB02n/?utm_source=ig_web_copy_link
https://www.instagram.com/p/BTgHuzLhLjJ/?utm_source=ig_web_copy_link