News & Gossip
FINALLY: Neha Dhupia flaunting her BABY BUMP at Femina Miss India 2018!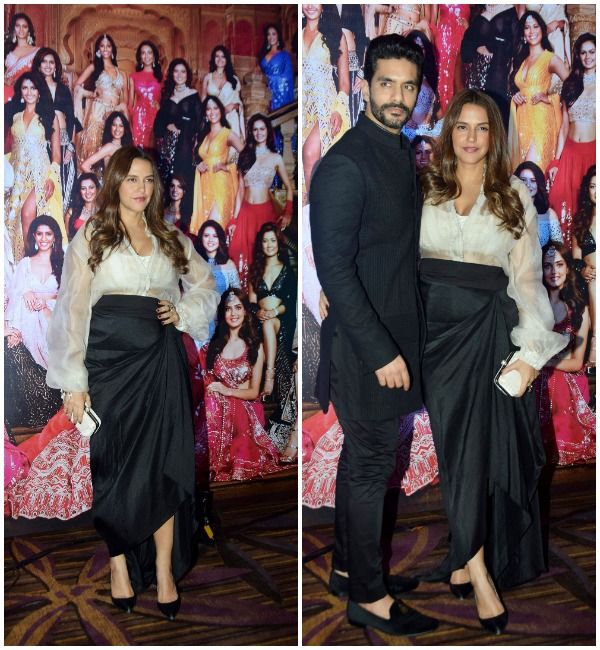 Neha Dhupia, the bold and beautiful actress of Bollywood recently tied knot with her long time best friend Angad Bedi in a private ceremony in presence of family and close friends! They got married in an Anand Karaj ceremony attended by close family and friends in a Gurudwara in south Delhi. This wedding was at a very short notice and its sudden happening has therefore created a lot many questions! Since their wedding, there have been speculations of Neha Dhupia being pregnant! And here comes the final revelation! The recent pictures from Femina Miss India 2018, show Neha flaunting her BABY BUMP!
https://www.instagram.com/p/BkF5kP9F0u7/?hl=en&taken-by=nehadhupia
Since Neha Dhupia has maintained a silence over the prolonged rumours of her being pregnant, it was not quite expected that she would make it too obvious this soon! However, when the newly wed couple, Neha Dhupia and Angad Bedi appeared at the Red Carpet of Femina Miss India 2018, Neha couldn't hide her baby bump off the cameras!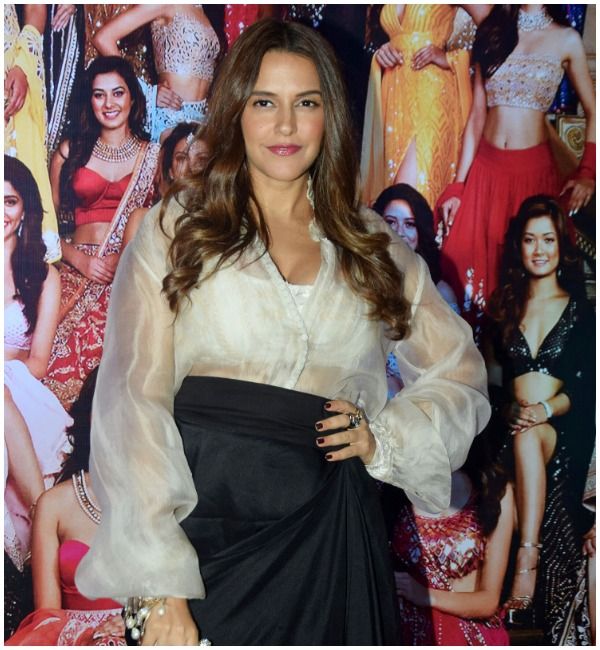 She wore a black skirt with a white transparent shirt and black heels! The lady looked stunning with the beau in a black suit! However, her sexy skin fit skirt couldn't hide her baby bump this time!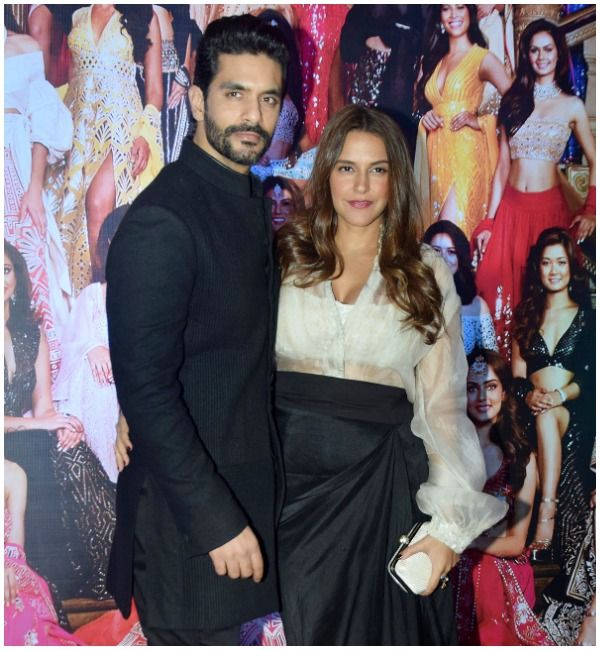 When Angad Bedi was earlier questioned about Neha Dhupia's pregnancy, he had said, "When it happens, we will come out and surely speak about it. First we need to buy a house. We are going in the reverse order right now. So when we make some money and get some more work, we will start a family too. We will surely tell everyone about it." While Neha's dad, Pradip Dhupia said, "No, no, there is no such thing at all. Since the two got married early, people are thinking otherwise. But there is no such thing. People will keep talking about things and spread rumors as per their wish."
Well, the hubby and daddy statements do not match what Neha's Face Glow and her Baby Bump in the pictures suggests!
Waiting for the confirmation of the good news from the couple! Stay tuned!