#FilmymantraQA
#FilmymantraQA – How is the buzz on Phantom? [Jyoti Handa]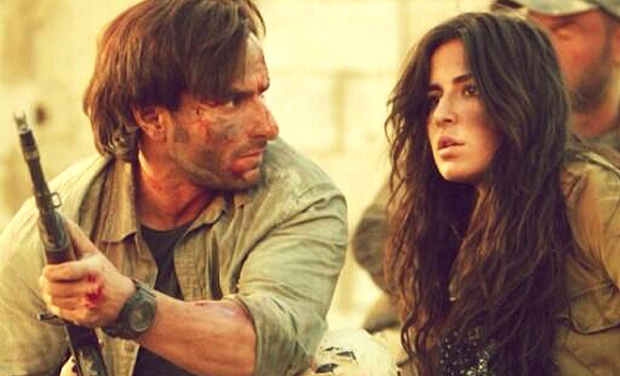 It is decent, and growing well now. Especially in the last few days, ever since the controversy erupted over the film's possible banning in Pakistan, there has been a good mileage that the film has received. That should be helpful.
The film is expected to start peaking in terms of buzz once Brothers has released. Since the Akshay Kumar starrer is ultra-hot currently, it is taking up a large share of media space. Post the film's release, newer films will start gaining visibility and this is when Phantom would start making more news.
In any case, 8-10 days of dedicated promotion and buzz for the film would be good for the Saif Ali Khan and Katrina Kaif starrer since it is not a kind of film that takes a bumper opening. Yes, it is directed by Kabir Khan, who has given an All Time Blockbuster in Bajrangi Bhaijaan, and produced by Sajid Nadiadwala, whose last release was a Blockbuster Kick. However, Phantom is neither Bajrangi Bhaijan nor Kick. It is a plot driven thriller and such films take grow on the basis of word of mouth and appreciation.
Even a semi-decent beginning and a decent haul would ensure that this 40 crore budgeted film breaks even comfortably at the Box Office, just like the case was with Badlapur, Haider and very recently Drishyam. Beyond that, it is all profits.
Just drop in your query at the Twitter handles below and one interesting question would be picked every day to build connect between you and fascinating world of Bollywood.
#FilmymantraQA <Question> @tutejajoginder @Filmymantra