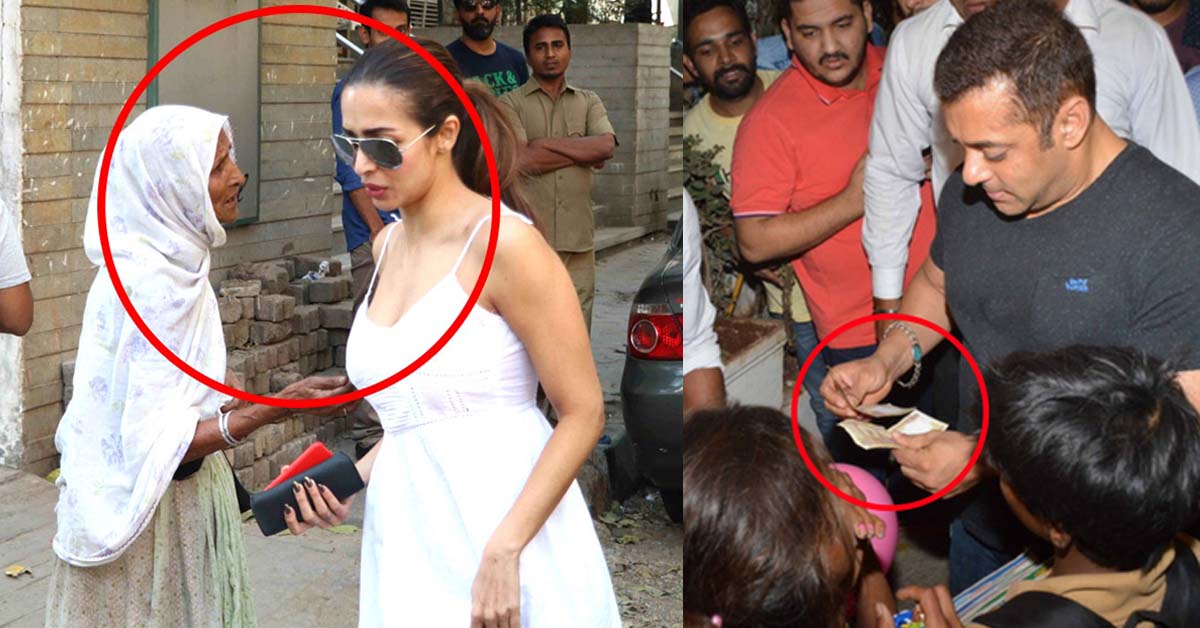 Bollywood celebrities earn a massive amount of money with each film. Most of the celebrities donate some amount of money to charity or support any kind of NGO. Whether or not they truly support charity or just do it as a PR stunt for their fans' attention is debatable.
But it seems to be a compulsion on them and their profession calls for umpteen amounts of donation to charity. Salman Khan has launched his very own Being Human Foundation. Very recently, Vivek Oberoi purchased more than 25 flats for the needy in Mumbai.
Are these celebrities as humble on the road when approached by begger? Read on to find out:
1. Salman Khan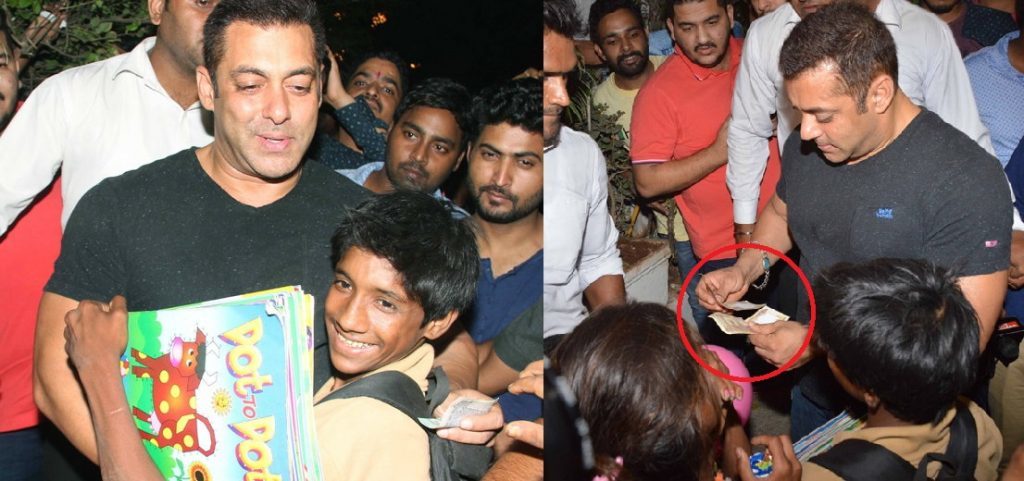 Salman Khan is known for having a huge and generous heart when it comes to donations. It is reported that once Bhai walked out of a restaurant and noticed poor children selling books and balloons. The very down-to-earth Salman Khan shook hands with them, exchanged hugs and later made donations to those children.
2. Shahrukh Khan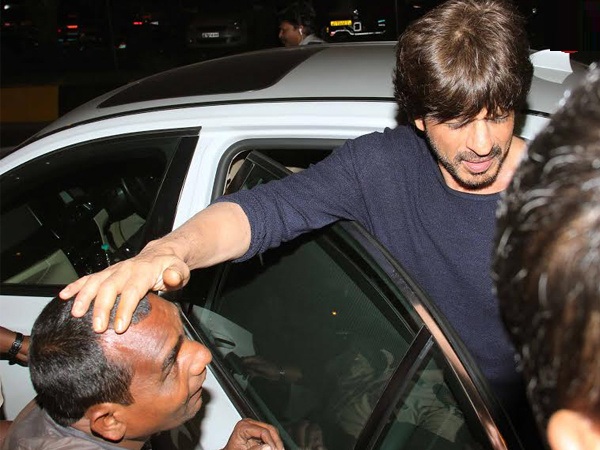 The King Khan of Bollywood once offered food to a beggar who approached him asking for food. The humble Shahrukh Khan took no time and ordered his team to arrange food for the beggar and even offered blessings by placing his hand on his head.
3. Malaika Arora
This is rather shocking. Mailaka Arora was seeing leaving a high-end restaurant in Bandra. A very old lady came begging to Malika but she blatantly replied to her saying "I don't have my bag"
4. Iulia Vantur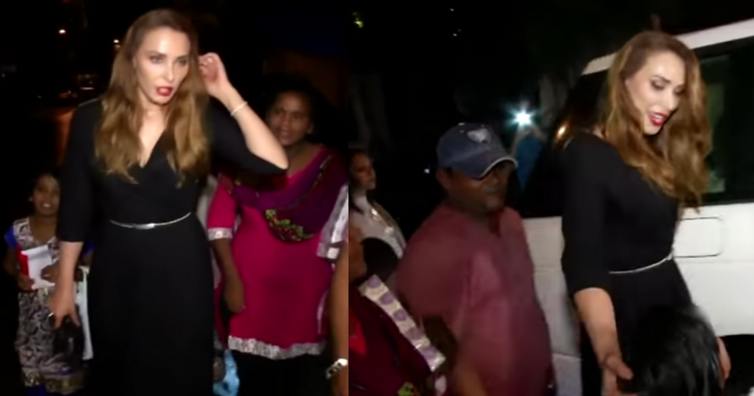 This is a very recent occurrence and Iulia was also in the news for the same. A hungry lady beggar approached Iulia while she was out with Salman Khan. Just as generous as her rumoured boyfriend Salman Khan is, Iulia at first said "Thank You" and later gave her money.
5. Zayed Khan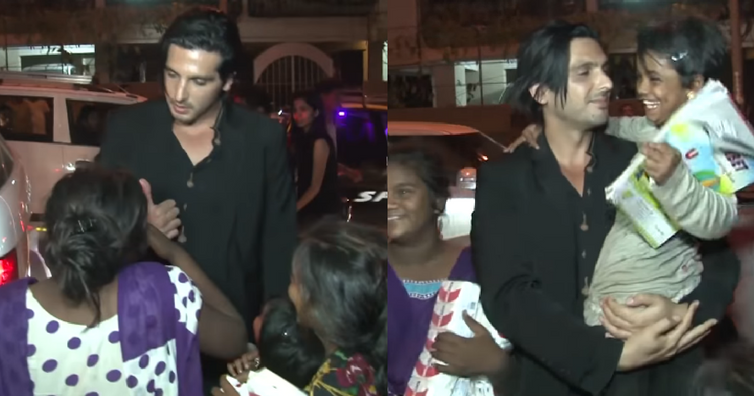 We remember Zayed Khan as "Lucky" from Main Hoon Na. The actor was on his way to Fardeen Khan's birthday bash and suddenly got surrounded by few slum kids. The down-to-earth actor picked one of them and placed him on the lap and gave kisses to the little one.
6. Fatima Sana Sheikh and Sanya Malhotra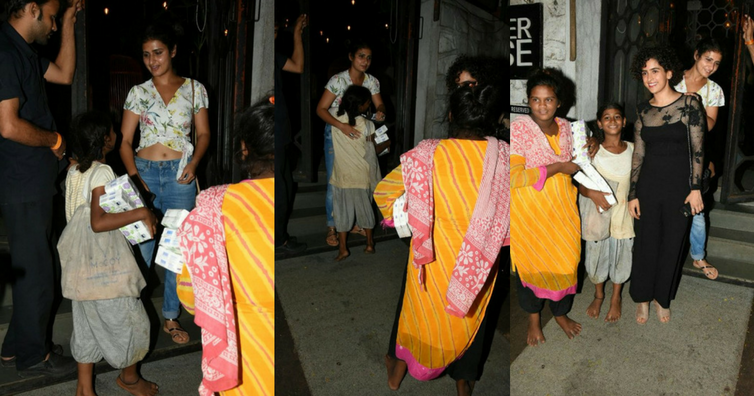 Sanya Malhotra and Fatima Sana Sheikh rose to fame and immense success after Dangal. The two sisters on-screen are apparently very good friends off-screen too. Once outside a famous eatery few street children who were their fans came to meet them. Fatima and Sanya very humbly interacted with them and even posed for the cameras.