News & Gossip
Ben Duckett Brutally Trolled On Twitter For Calling Virat Kohli 'A Joke'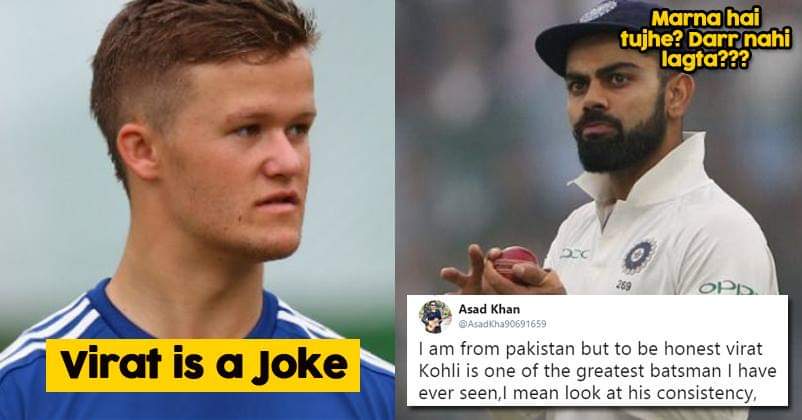 Ben Duckett is an English cricketer who plays for Nottinghamshire. Ben Duckett was trolled by the die-hard fans of Virat Kohli by terming the latter a joke' while responding to a question on the micro-blogging website Twitter.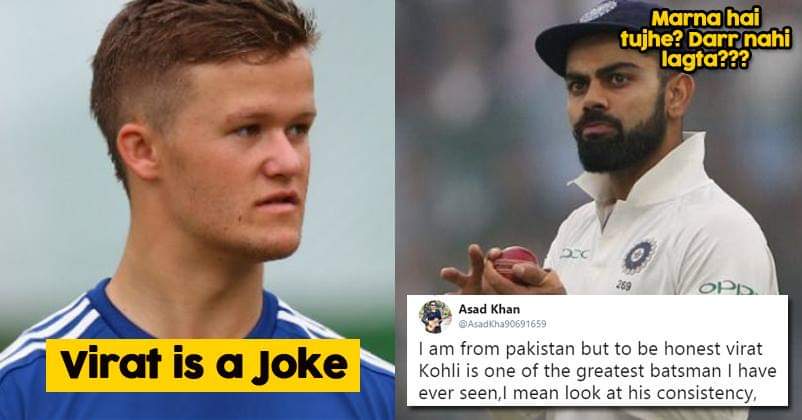 This all started when a cricket based over Twitter account, Cricket Shouts posted a question for it's followers, after India's defeat in the fourth match of the ODI against Australia. They wanted their followers to describe Virat Kohli using a word.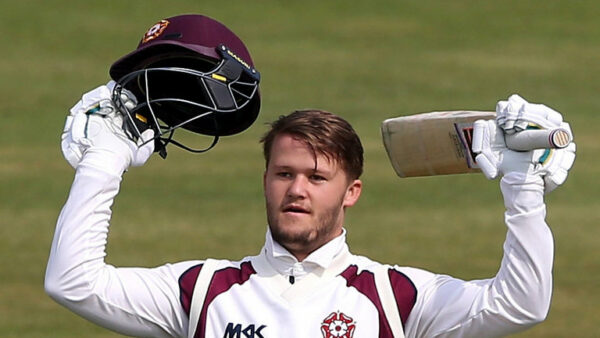 Ben Duckett, English wicket keeper batsman gave a reply which was not very well received by the netizens. He called our number one batsman, a joke.
Complete the sentence.

Virat Kohli is _______________

— Cricket Shouts (@crickshouts) March 8, 2019
A joke?………………………… https://t.co/APryZGy3lf

— Ben Duckett (@BenDuckett1) March 8, 2019
In the Ranchi ODI, Kohli has slammed 95 ball 123 with the help of 16 fours and a six. With this master-class knock, Kohli went on to slam his 41st ODI hundred. He as eight centuries away to sit at par with legendary Tendulkar, who has 49 tons to his name in 463 matches.
Duckett, the wicketkeeper-batsman has also played three ODIs for England to amass 123 at an average of 41.
He tried to troll Virat Kohli but instead was mercilessly trolled by Indian cricket fans who made sure he gets a fitting reply for his tweet. Here are some of the best trolls.
https://twitter.com/RishitShukla/status/1104285870905946113
https://twitter.com/AsadKha90691659/status/1104360930509496320
https://twitter.com/imShariqueRizvi/status/1104067496531775489
Ben. That guys is not asking about you!

— Taher Master (@TaherMastr) March 8, 2019
https://twitter.com/ishan31396/status/1104343731497385984
Let me fix this for you, Virat Kohli is a person who thinks all England bowlers is a joke… Also Virat Kohli is a person who thinks your name is Dick – ett not Duckett!

— Rahul Tyagi (@rahulastic) March 9, 2019
https://twitter.com/washersrkian1/status/1104232553622454272
https://twitter.com/thesahilchauhan/status/1104341286083977217
https://twitter.com/ishan31396/status/1104343731497385984
https://twitter.com/DanClincs/status/1104324340252852226
https://twitter.com/AggarwalAkask/status/1104325920590979072
https://twitter.com/ANJANI_KSINGH/status/1104646245962911744