News & Gossip
Fans irked after Deepika Padukone loses Filmfare Best Actor award, the star's response deserves a clap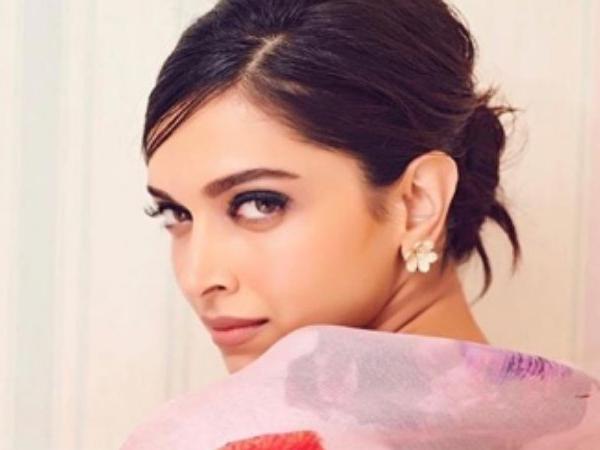 When you talk about the award winning performances of the year 2018-19, the two most popular names that strike your mind are Deepika Padukone as Rani Padmaavati and Ranveer Singh Allauddin Khilji in the movie Padmaavat, that was the highest earning movie of the year 2018-19! Although what came as a shocker to all is that none of them won the Best Actor Awards in the Filmfare Awards 2019! The award was won by Alia Bhatt and Ranbir Kapoor and this irked their fans to another level and here's how Deepika Padukone responded to her fans!
https://www.instagram.com/p/BvOVGmOA8_c/
A fan club that got agitated with this wrote a hateful message to Filmfare for not giving Deepika the Best Actress award. On an Instagram post, the fan club wrote, "Will forever remember & will never forget what filmfare did to deepika and sanjay sir. jitesh and the filmfare did really bad and dirty with her. its ok. rani padmavati will be alaways with us. these people will never understand what it was like to be around at that phase when all the people and the whole film was on the danger zone including the lead actress of the movie."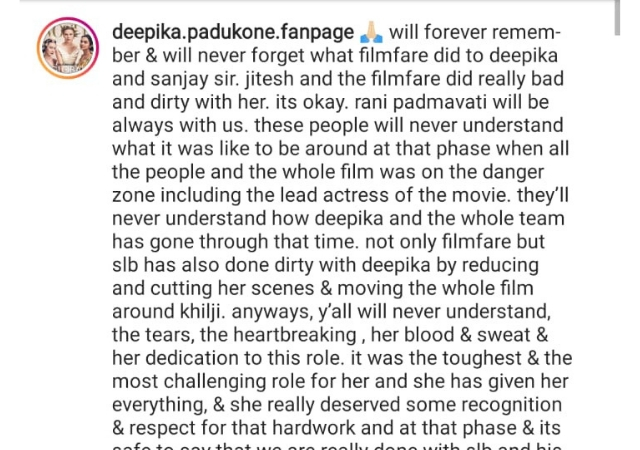 While the note was longer than this, Deepika, who has always been the queen in her fans' hearts replied to the club and reacted peacefully and her response will make you give her a standing ovation. She wrote, "To all my Fans, I am sorry I let you all down and promise to work harder than ever before..#upwards&onwards."
Stay tuned for more updates!