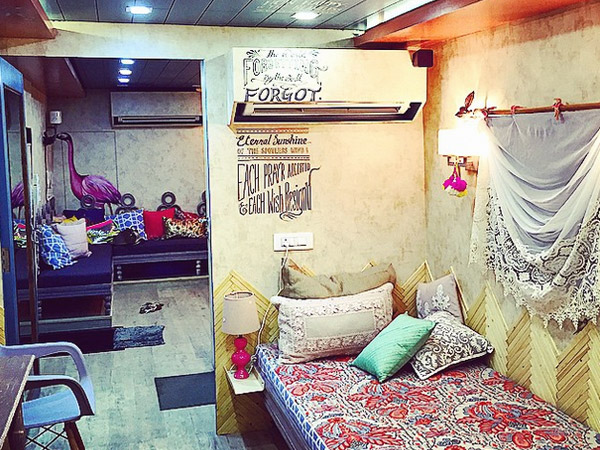 Exclusive Picture of Alia Bhatt's Vanity Van
Celebrities' vanity vans are those fabled and mysterious things we all want to get a glimpse into. After all, a lot of gossip stories (blind items especially) seem to involve vanity vans! So when we heard that Alia Bhatt recently posted a photo of her vanity van on Instagram, we knew we had to check it out – and guys, it's so cool! Have a look below:



Love what's been done do it – there's so much personality there, and it honestly looks like a home away from home, which we know it is.
What do you think?
Follow us On Instagram
www.instagram.com/filmymantra
Twitter:- @ifilmymantra