News & Gossip
EXCLUSIVE: Nimrat Kaur and Ravi Shastri break their silence over their Relationship!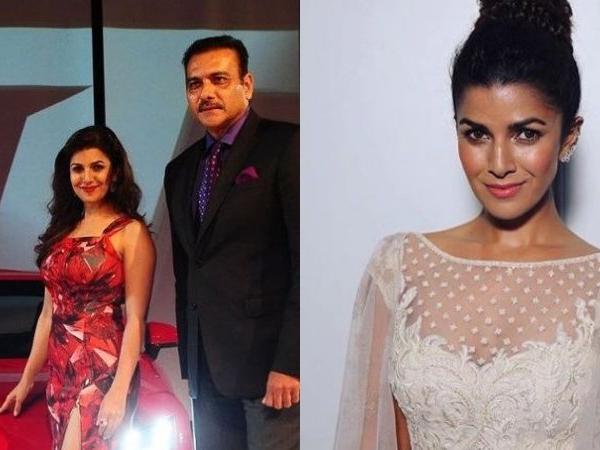 The Association between the Cricketers and Actresses has been age old and we see new couples coming up each day! While some reach the stage of getting married, rest break up half way! Right from the old times, talking about actress Sharmila Tagore and the cricketer Pataudi to the recent most times, Virat Kohli and Anushka Sharma, Sagarika Ghatge and Zaheer Khan and the newbies in the business, Esha Gupta and Hardik Pandya! Well, the reports suggest yet another Bollywood Cricket association, reporting Ravi Shastri dating Bollywood Actress Nimrat Kaur!
Ravi Shastri and Nimrat Kaur are seen together at a lot many occasion and the report has made us all wonder as to what is going on between the two! Him and Nimrat Kaur were also paired for automobile brand's promotions. Reports say that they have been dating each other since 2 years now. Looks like they have preferred to keep their relationship a secret.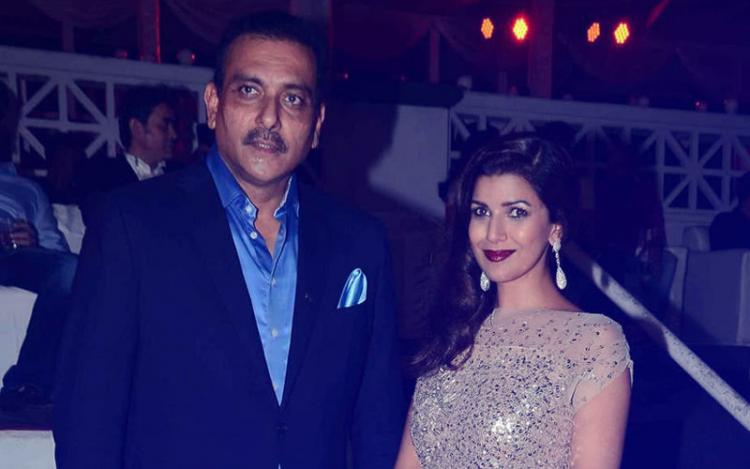 Well, here's the duo clearing the air over their secret relationship! Nimrat Kaur took her twitter to express her view over this buzz reporting her affair with Ravi Shastri! She wrote, "Fact: I may need a root canal. Fiction: Everything else I read about me today. More facts: Fiction can be more hurtful, monday blues exist and I love ice cream. Here's to trash free happy days ahead


"
https://twitter.com/NimratOfficial/status/1036559687066574850?ref_src=twsrc%5Etfw%7Ctwcamp%5Etweetembed%7Ctwterm%5E1036559687066574850%7Ctwgr%5E373939313b73706563696669635f73706f7274735f616374696f6e&ref_url=https%3A%2F%2Fwww.timesnownews.com%2Fentertainment%2Fnews%2Fbollywood-news%2Farticle%2Fairlift-actor-nimrat-kaur-breaks-her-silence-on-dating-indian-cricket-team-coach-ravi-shastri-with-this-tweet-bollywood-news%2F279457
Ravi Shastri too has made a comment over these rumours in a conversation with a media house saying, "Nothing to say when it is the biggest load of cow dung!"
The source confirming the relationship had said, "We hear the two have been dating rather discreetly for over two years. It's also probably more than a coincidence that both Shastri and Nimrat have been roped in by a German luxury carmaker to launch its cars every year since 2015."
Lets wait for the official announcement! Stay tuned for more updates!