Breaking News
What exactly Salman Khan did today? Here's the 'News'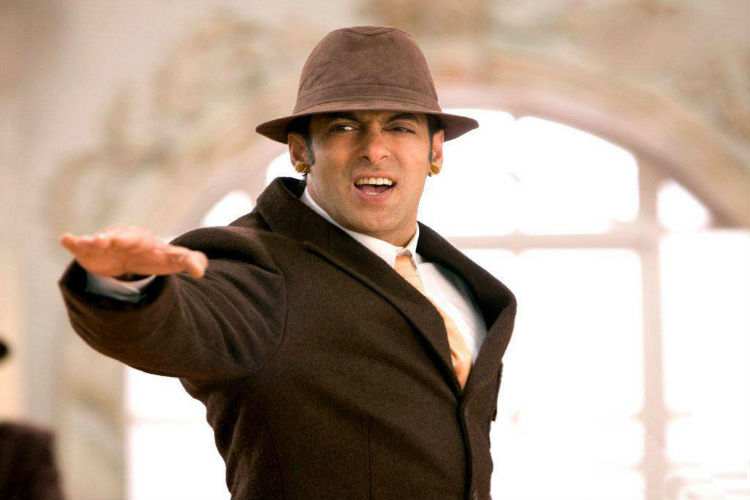 Today was a big day for superstar Salman Khan and as a good news for him, his family, friends and fans, the actor's jail term has been suspended by the Bombay High Court. Below are the 'Dabangg' Khan's detail of his big day.
8:57 a.m.
Amit Desai to lead Salman Khan's defence team.
8:57 a.m.
Salman Khan's bail please listed at number 2 in Bombay High Court.
10:10 a.m.
Public prosecutor Sandeep Shinde reaches HC for Salman Khan's hearing.
10:50 a.m.
Defence lawyer Amit Desai arrives in court for Salman's bail hearing.
11:16 a.m.
Salman Khan's lawyer Amit Desai begins arguments in court.
11:32 a.m.
Bombay High Court admits actor Salman Khan's appeal against conviction.
12:28 p.m.
Don't put him in jail just because he is a superstar: Defence lawyer to court.
12:43 p.m.
Bombay HC asks Salman Khan to file a fresh bail bond.
12:57 p.m.
Salman Khan asked to surrender before the trail court and furnish a bail bond of Rs. 30,000.
4:45 p.m.
Salman's lawyer Niranjan Mundergi walks into the registrar's office. Mundergi says that his team wants to finish all bond related formalities today itself.
4:51 p.m
Niranjan Mundergi says that order from HC has not been received yet. Once it is received, it will be taken to the sessions court judge, who will decide if Salman needs to appear before him.
5:06 p.m.
Sources say that process for signing of bond papers is in progress.
5:16 p.m.
Salman Khan leaves his lawyer's office in Colaba, to reach Sessions Court shortly.
5:34 p.m.
Salman Khan arrives at Sessions Court to sign bond.
5:37 p.m.
Salman Khan surrenders before Sessions Court, and subsequently released.
5:41 p.m.
Salman leaves Mumbai Sessions Court after furnishing bail bond.
6:44 p.m.
Salman Khan arrives at his residence.
6:50 p.m.
Salman along with his family stands at the balcony of his residence to thank his fans for all the support and love.