News & Gossip
Emraan Hashmi's son Ayaan declared cancer free after 5 years of battle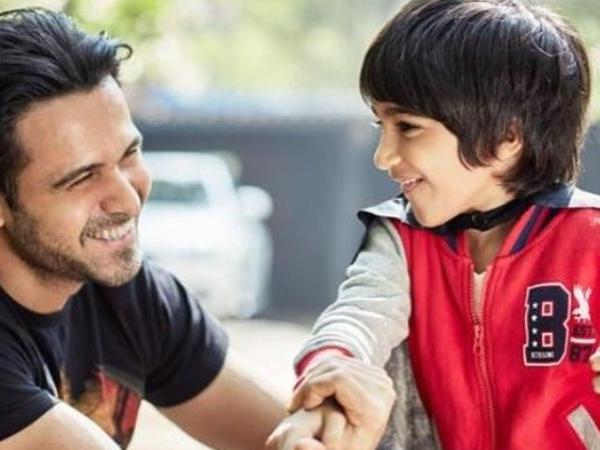 Seems like things are falling in place for the serial kisser of the Bollywood Industry, Emraan Hashmi! With his movie Cheat India releasing soon, there is yet another good news for the actor! Emraan Hashmi's son Ayaan, had been detected with cancer five years ago and had been undergoing severe treatment for all these years! The good news is that post five years of treatment, Emraan Hashmi's son has been declared cancer free!
On this occasion, Emraan Hashmi took his social media to share the good news with all his fans! He wrote, "Today, 5 years after his diagnosis Ayaan has been declared cancer free. It has been quite a journey. Thank you for all your prayers and wishes. Love and prayers for all the cancer fighters out there, hope and belief goes a long way. You can WIN this battle !!! #thekissoflife"
https://www.instagram.com/p/BsmnYIrDogP/?utm_source=ig_embed
Emraan Hashmi's son Ayaan was diagnosed with cancer in the year 2014 when he was four years of age! "It didn't anyway, in any way make any sense for us because there was no warning sign, there was no accompanying fever, there was no physical discomfort. There was only one thing that we missed as parents and that was the tumor that had grown on the left side was, there was a bump here and went unnoticed. We thought it (the tumor) was putting on weight and I think the first thing we felt was a feeling of guilt. He was 3 years 10 months then and we've made the choices for this kid and where did we go wrong?", said Emraan Hashmi in one of his earlier interviews.
Stay tuned for more updates!