News & Gossip
Ekta Kapoor Got Brutally Trolled For Her Bizarre Comment On Fuel Price Hike!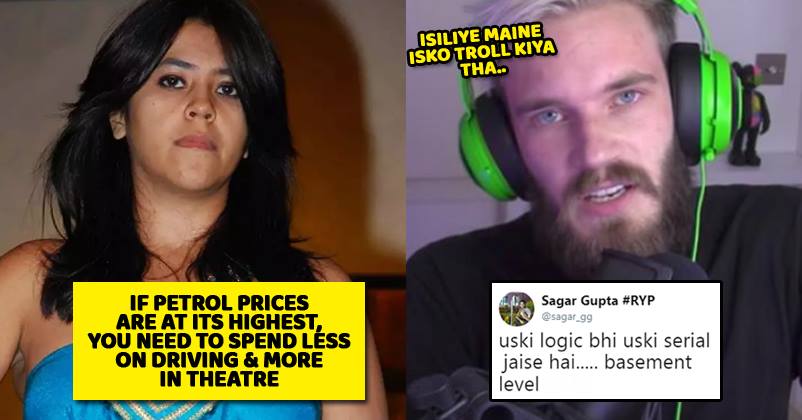 Fuel price hike is the most pressing situation in the country. People are talking about the rate at which fuel price in Indian is increasing. It has already reached all-time high and if it continues like this, it will be tough for common people to even afford it. Everyone is talking about it. Even opposition leader Rahul Gandhi challenged Prime Minister to reduce the petrol price or else face the consequences. If that didn't work for you, even Amul girl took a dig at government regarding the same pressing issue.
Social media is filled with the reactions about the constant increase in fuel price in the country. Some celebrities including Farhan Akhtar also shared their views on the same, whereas many celebs like Amitabh Bachchan, Akshay Kumar, and Twinkle Khanna got trolled for not talking about it.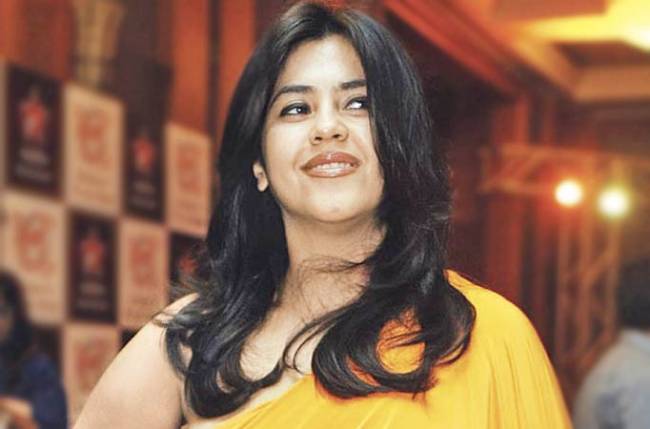 Recently, TV queen Ekta Kapoor commented on the same issue at the music launch event of her latest film 'Veere Di Wedding'.
When she was asked to comment on the fuel price hike, she decided to promote her movie rather than addressing this important issue. It doesn't matter if it was appropriate or not, she just wants to promote her films.
Commenting on petrol price hike, Ekta said,
"Even if petrol prices are at its highest, men will take women for drives & in today's time, women will take men for drives. This isn't the movie that you're going to stop watching as at this time you need to spend less on driving & more in theatre."
Twitter has failed to understand Ekta Kapoor this time. So, they did what they do best. They trolled her left, right and centre.
This Is How They Reacted:
1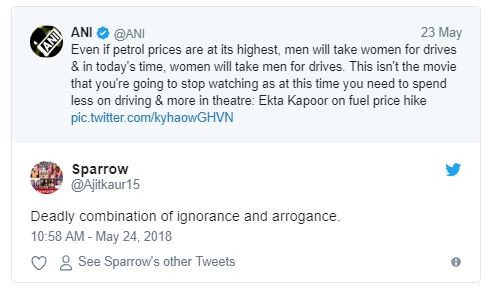 2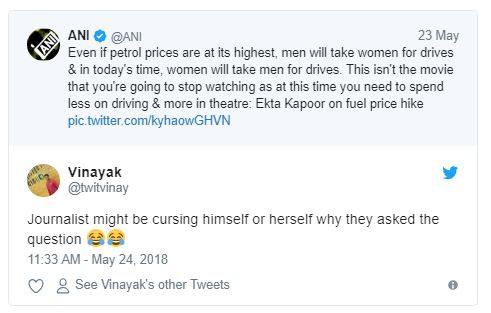 3
4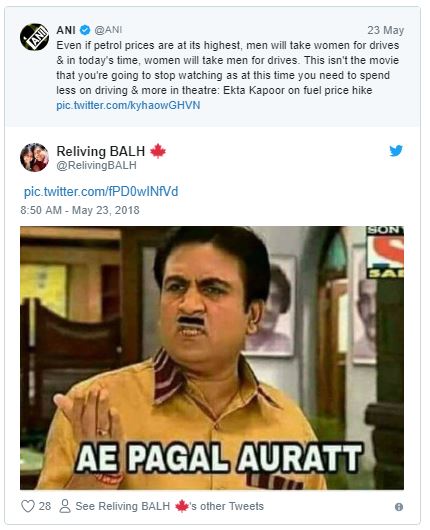 5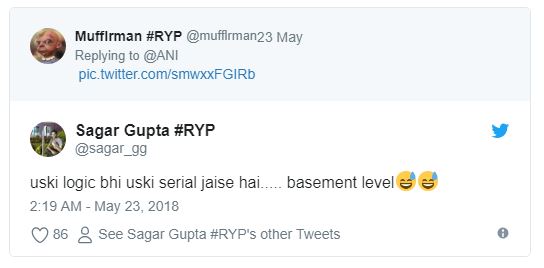 6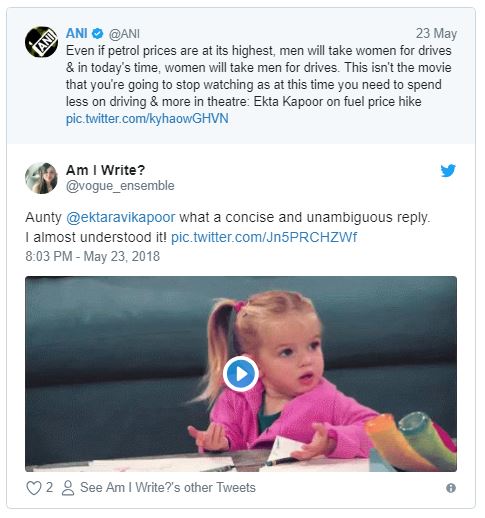 7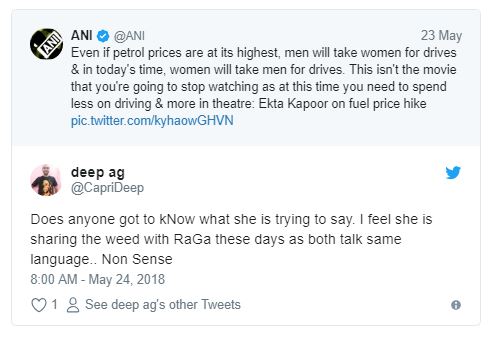 8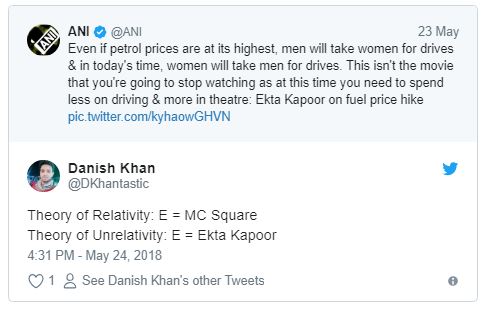 9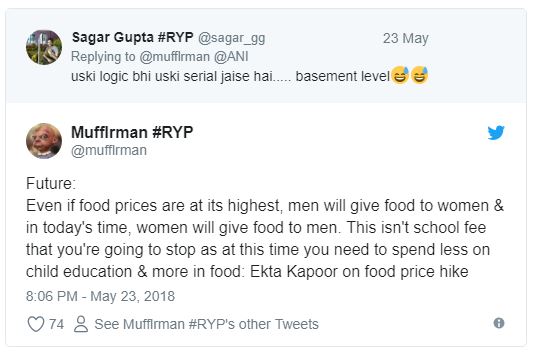 10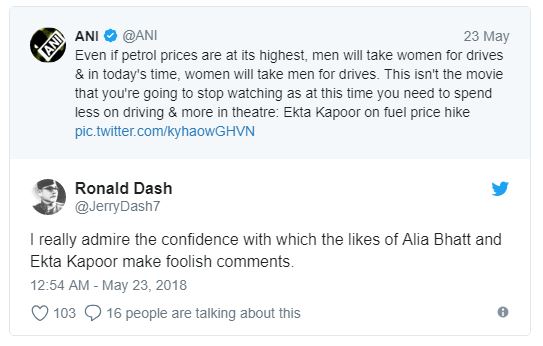 11
What do think of Ekta's comment? Tell us your thoughts on petrol price hike in the comment section down below.