Hindi
Director Sachin Karande's Film 'JACK AND DIL' to release on 26th Oct 2018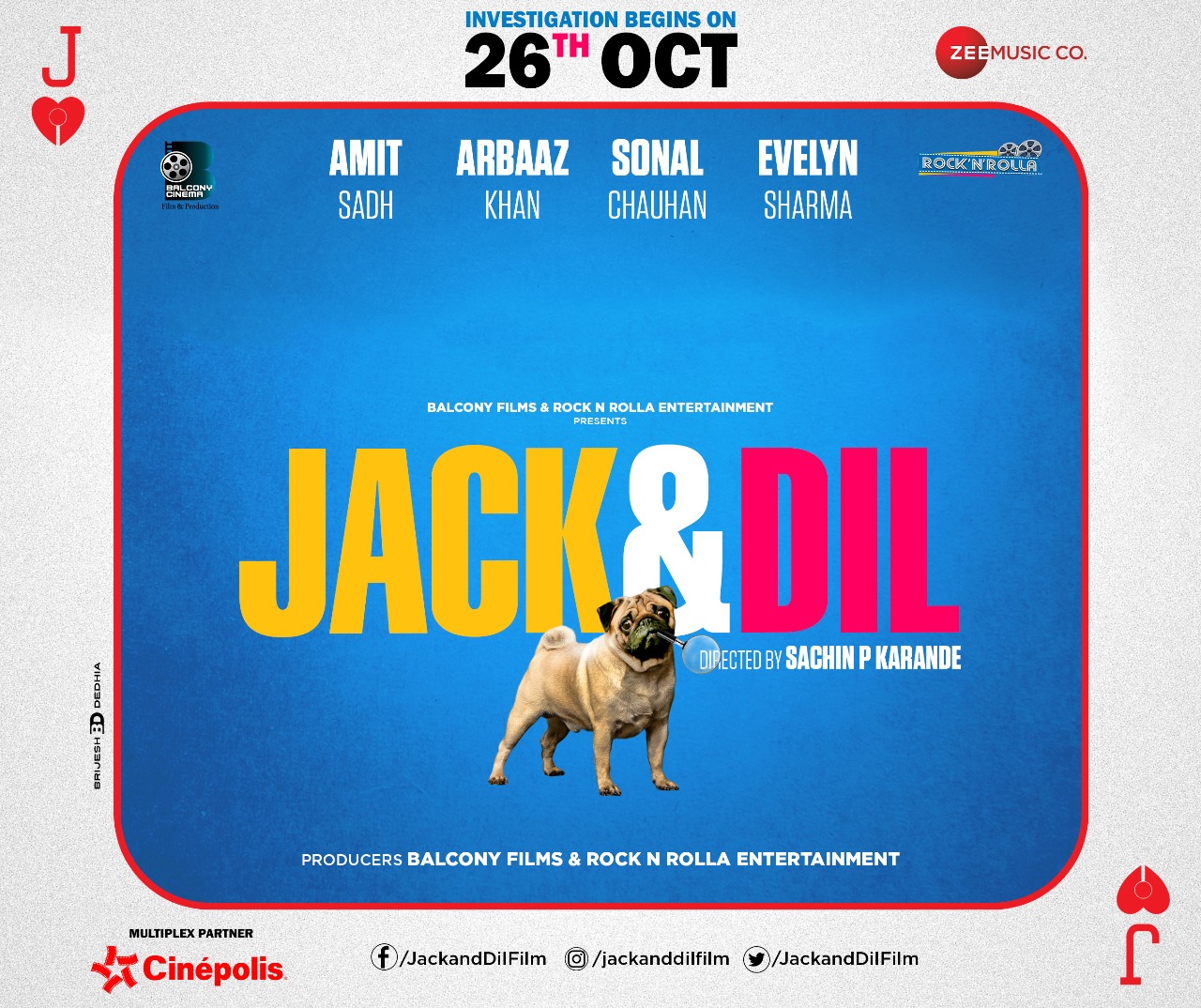 Director Sachin Karande's film JACK AND DIL starring Amit Sadh, Arbaaz Khan, Sonal Chauhan, and Evelyn Sharma is set for release on 26th Oct.2018. The teaser poster released today.
shows a detective hat and an adorable pug that plays a key role too. The poster says investigation begins on 26th October when the husband hires a wannabe detective to spy on his wife. The teaser poster generated tremendous buzz. Jack & Dil is a romantic comedy that features lovable characters of our day to day life.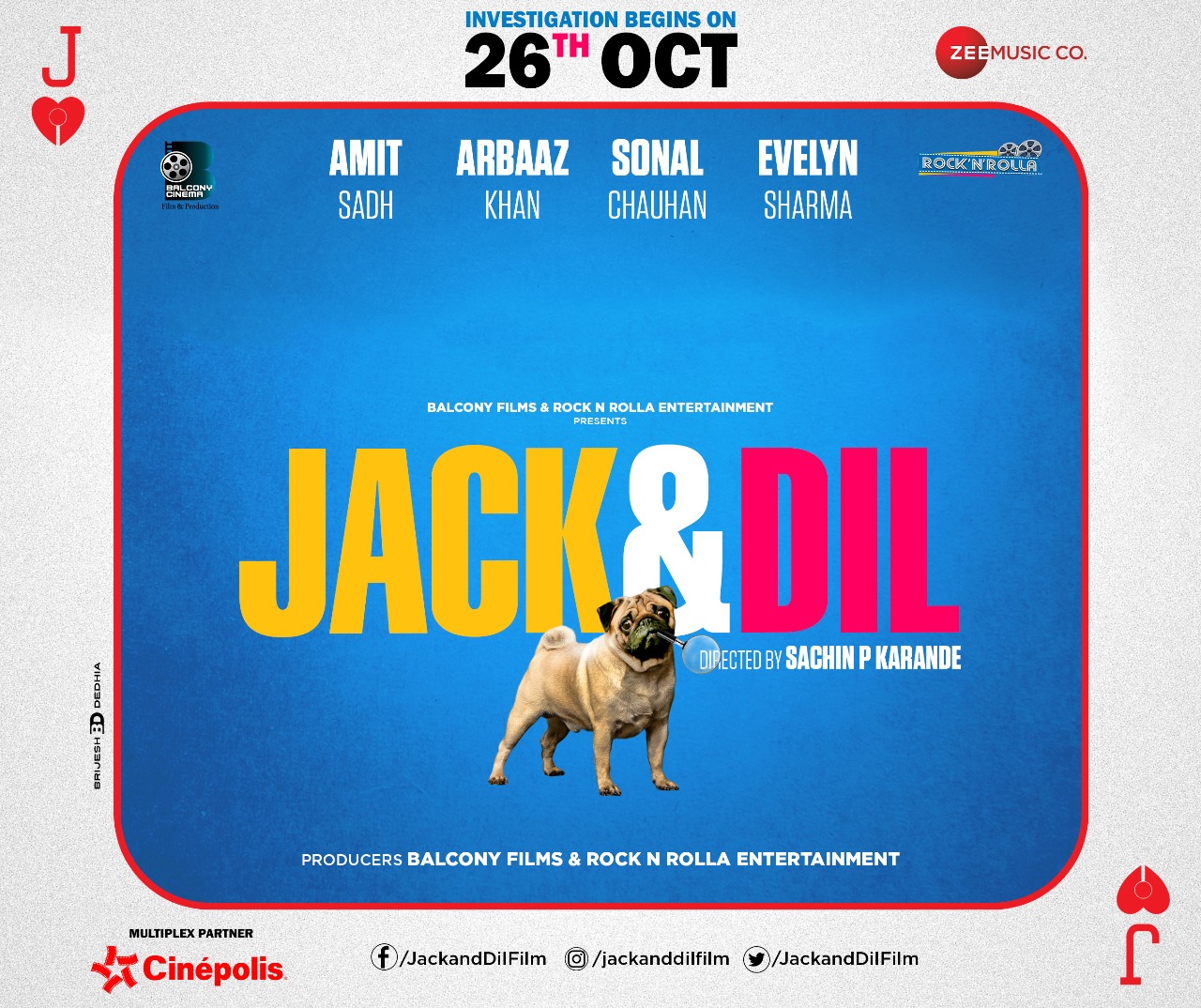 JACK & DIL is a modern day story of new age man Jack (Amit Sadh) carefree, with little materialistic ambitions, the rich businessman (Arbaaz Khan) the effervescent painter wife (Sonal Chauhan) & the model (Evelyn Sharma). The story revolves around the neglected wife, the carefree young wannabe detective novelist, his model girlfriend. Their stories intertwine to create humorous romantic entanglements.
Jack and Dil stars Amit Sadh, Arbaaz Khan, Sonal Chauhan, Evelyn Sharma Rajdeep Chaudhari, Rajeev Mehra, & Sachin Parikh and it has been shot extensively in Goa and Mumbai.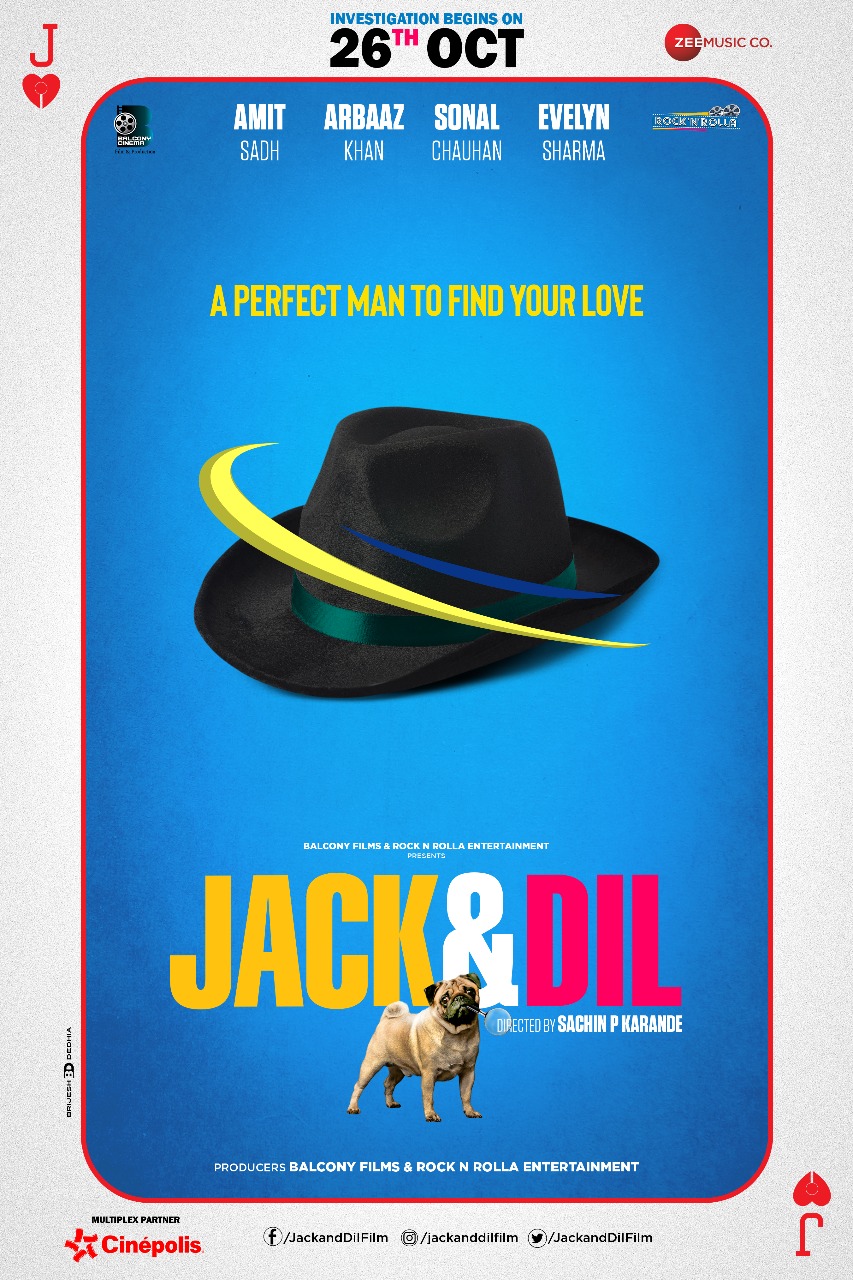 Produced by Sachin & Sagar Shingare, Directed by Sachin P.Karande, Writer Sanjeev Dutta, Music by Arko Mukherjee, Ramji Gulati & Argha Banerjee, DOP-Duleep Regmi, Editor– Mukesh Thakur, Art Direction by Bhagshree & Satish, Background Music – Parivesh Singh, Executive Producer –Yogesh Singh, Co-Producer Sandesh Jadhav & Pravin Karande, Visual Promotion –Vinod Jadhav, Sound Designing- Jitendra Singh, WOW Design , Costume Designing –Dev Basu & Jyoti, Associate Director –Parth Manna Sarthi, Publicity Designing – Brijesh Dedhia & Lalji Wagh,PR & Mktg – Arati Salgaonkar & Suhas-Perception Managers, Digital & Social Media –Digital Sukoon.