News & Gossip
Dinesh Karthik Reads Mean Tweets, His Reaction Is Best Thing You ' ll See!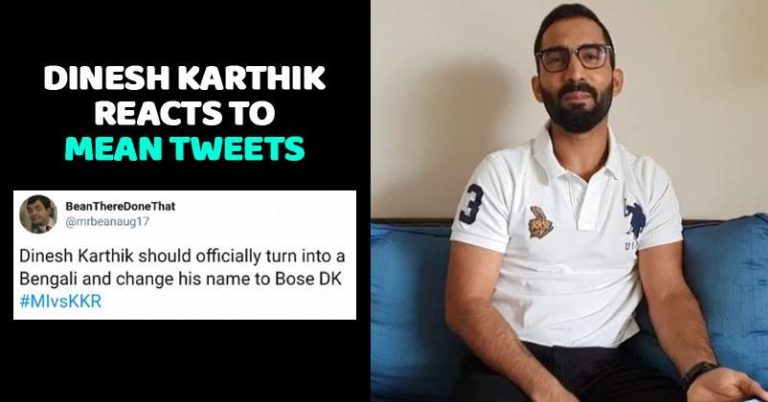 Cricket is not just a game, it is a religion in India. It is one sport that unites the whole country together. Fans go through lots of emotions during a game. Indian fans are not ordinary fans, they slam their team's players or captain very hard if their team loses the match. Â If their team wins, they can't stop praising them.
Biggest sports events in the country, IPL is underway and in its final leg. Play-offs berth has been almost finalized with three teams Sunrisers Hyderabad, Chennai Super Kings And Kolkata Knight Riders securing their spot. However, KKR had a roller-coaster ride. They picked up at the right moment and secured a berth in playoffs with 16 points.
The newly appointed KKR captain Dinesh Karthik has been the target of lots of hatred on social media. Whenever KKR loses a match, he got brutally trolled. Twitter is a very cruel place epically if you are a celebrity. Trolls are lurking from their computer screen looking for an opportunity to troll celebrities. The same things happened to KKR captain DK.
Some of them even compared him with former KKR captain Gautam Gambhir saying he is nowhere close to him. Whereas, another user criticizes him saying he has not justified his talent, as he made his debut before MSD but has done enough. One more user tweeted that he looks like Sonam Kapoor's husband Anand Ahuja. Another one asked him to change his name to Bose DK.
Here Are Some Tweets:
1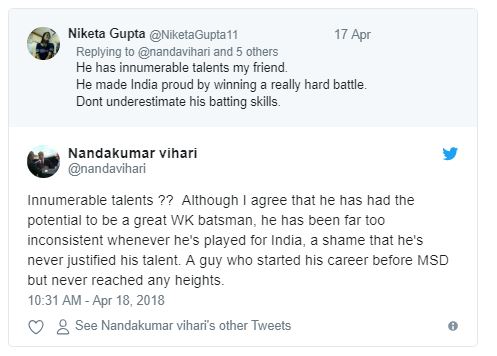 2

Usually, every cricketer tries to stay away from these trolls and ignore them royally. However, KKR skipper Dinesh Karthik had different things in mind. He decided to face them head-on. He read some of the mean tweets and also gave his response. Most of the tweet was from the time when KKR lost the match.
Watch The Video:
— AakAsh (@SarcasticGandu) May 20, 2018
DK has responded to those mean tweets in the best way possible. What do you think? Tell us your thoughts in the comment section down below. Stay tuned to Filmymantr.com for more viral stories.