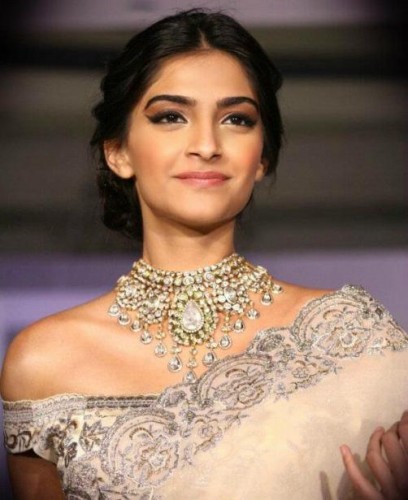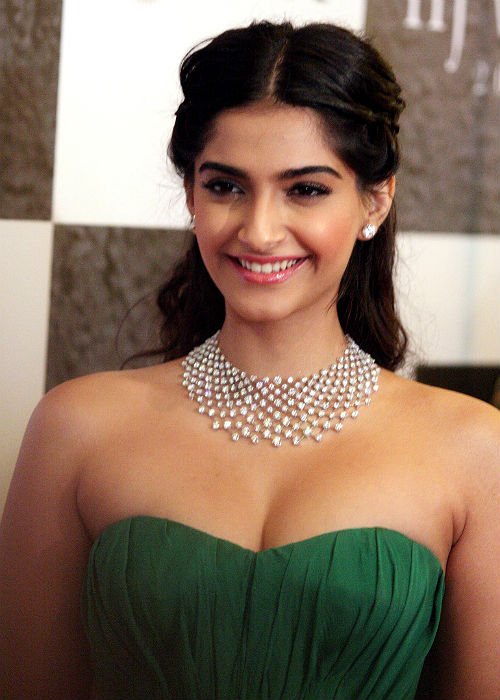 Actress Sonam Kapoor's diamond necklace worth Rs 5.50 lakh went missing from her residence in suburban Juhu, police said today.
The actress reported the incident to Juhu police on February 5 after her efforts to find the diamond-studded chain turned futile, police said.
According to police, the 29-year-old actress had attended a party in Bandra along with her mother on the night of February 4.
"She attended the party wearing the necklace and other jewellery. The actress had got the jewellery for endorsement purpose and she was supposed to return the valuables the next day," said an officer privy to the probe.
Sonam returned home late night, kept her accessories in a drawer at her bungalow in Juhu. The next day when she tried to find the diamond necklace so that she could return it, it could not be found.
"After frantically searching for the chain in her entire bungalow, she approached police and registered a theft case," inspector at the police station, V Deshpande, said adding that the investigation is on.
Sonam, who is the daughter of actor and producer Anil Kapoor, is known for her roles in 'Saawariya', 'Delhi-6' and 'Bhaag Milkha Bhaag' and 'Doli Ki Doli'.