News & Gossip
A Desi Guy Proposed Dutch Pilot On Instagram, Got AWESOME Reply From Her Husband
In the growing age of digitalization, social media has become an important part of everyone's life. Social media is one place, where anything can happen, literally. In fact, if you don't use appropriate filters, you are a gone case.
Social media has made the world a tiny place, where you can send messages to anyone in the world at your fingertips. This is the reason, people send their messages just by looking at the pictures. People even fall in love on social media, No Kidding!
Same kinds of things happened to a guy from India. This guy falls in love with a pilot after looking at her picture on Instagram. The girl in the question is a Dutch pilot named Eser Aksan Erdogan.
She shared a picture on her Instagram where she can be seen posing in the flight. It is just a normal pose, no big deal!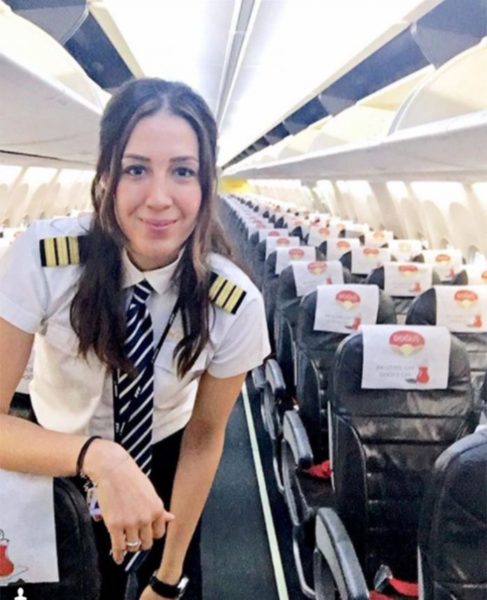 However, same can't be said for a guy named Sahir Khan. This guy fell in love with her picture and went on propose her in the comment sections.
This is what he wrote: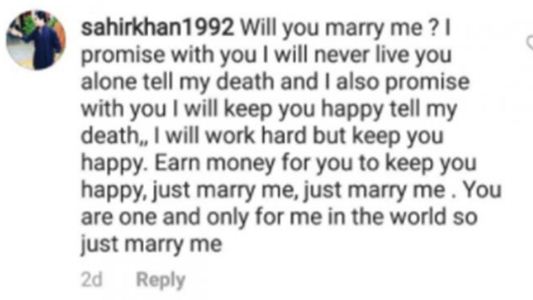 Sahir proposed her, but if you read the comment, you would realize he has a shorthand in English. Nevertheless, he promised her that he'll be with her forever.
Sahir received a comment from another guy, who wrote "Very Inspiring"

Now, after reading the comment, Sahir thought the guy could help him. Therefore, he wrote, "Can you help me?"

However, the real twists came now. The pilot commented on his proposal revealing that the guy he was asking for help is none other than her husband. Check out her comments down below:
Best way to handle such things!
Same can't be said for Sahir, who has to delete his comments after the horrific episode.
Tell us your thoughts in the comment section down below.