Bollywood
News & Gossip
Deepika Takes A Dig At Swara, Says You Probably Went Out To Buy Popcorn And Missed Disclaimers '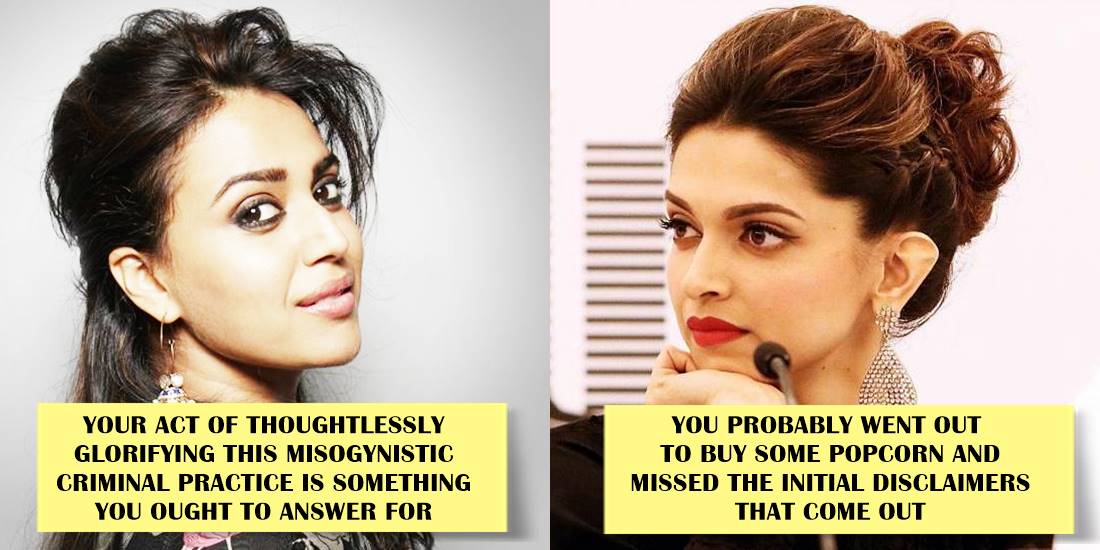 After lots of controversies, Sanjay Leela Bhansali's film-Padmavaat made its way to theater and also made entry in 100 crore club, though it was banned in few states of India. Recently Prem Ratan Dhan Payo actress Swara Bhaskar wrote an open letter to Sanjay Leela Bhansali saying that:
"your act of thoughtlessly glorifying this misogynistic criminal practice is something you ought to answer for, Sir."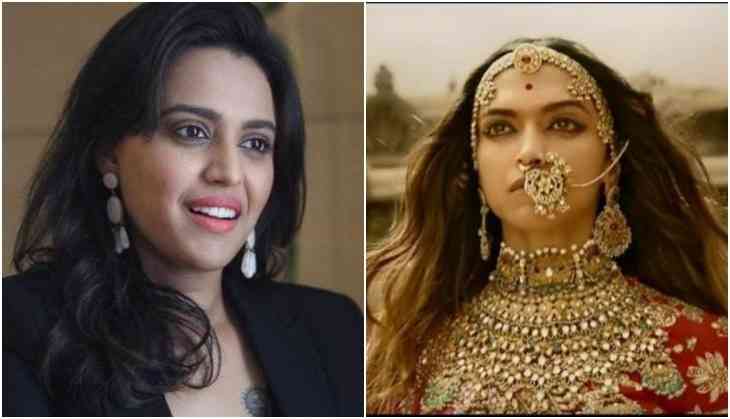 When Deepika was asked about her take on the same, actress said that,
"she probably missed the disclaimer at the beginning of the film. You(swara) probably went out to buy some popcorn and missed the initial disclaimers that come out."
Deepika also further explained that "It was set in an era- in the 12th and 13th century when rituals (Jauhar) like this were practiced."
While talking to DNA, Deepika explained that they are not endorsing Juhar and also described how difficult it was for her to film the Juhar scene. Deepika was quoted as saying:
"Let me put things in perspective. We are not endorsing Jauhar. You must see the scene/practice in context to the period in which it was shown. And when you do that, you will realise, it's so powerful. You do not feel like she is doing anything wrong. You want her to embrace the flames because she is going to be united with the man she loves".
She further adds-
"For me, it was the most difficult scene to perform. We shot it in peak summer at Film City in Mumbai. I cannot tell you how challenging it was. After every single take, I would go up to my van, have a shower, get ready for my scene and go back. With my heavy costume and jewellery, the heat was oppressive. It was such a difficult thing to execute. There is absolutely no dialogue. And when I saw the scene during the cast and crew screening, Sanjay sir, Ranveer (Singh) and I, who were sitting together, started bawling. Everyone stood up and clapped. We are part of this film, we know the story, we have been through the journey, yet it moved us. Then, Janhvi (Sridevi's daughter), who had gone for a screening, told me that people there were standing and clapping. I do not know how Sanjay Leela Bhansali could hold a climax of 15 minutes with no dialogue. It is sheer performance and the way he has treated that entire scene is genius. It is one of the best climax scenes that I've ever seen".
Stay tuned with us for more latest news and Bollywood happenings.