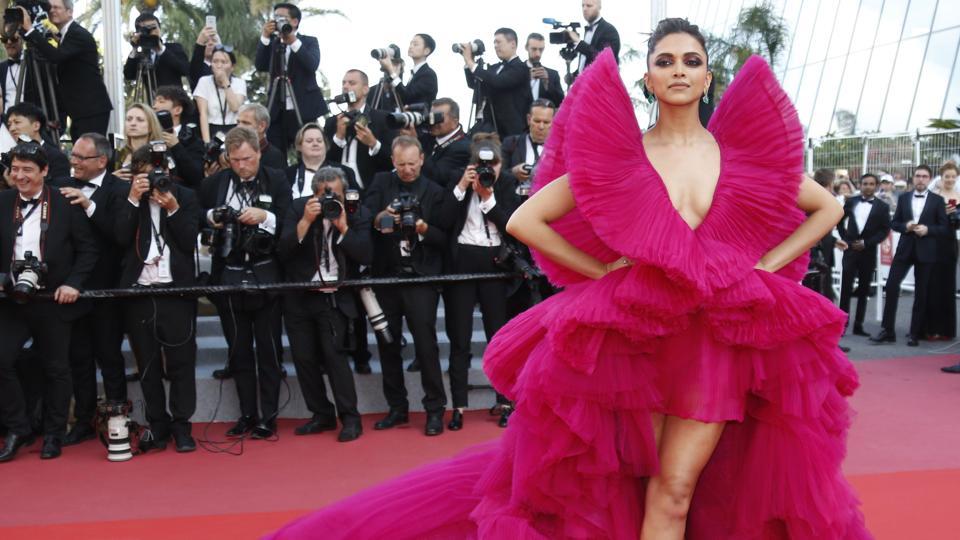 Deepika Padukone's look for the second time she walks at the red carpet is out and she looks like a candy floss dream in a frilly pink dress by Ashi Studio. Purple heels, emerald jewelry from Lorraine Schwartz, an updo hair and a bold eye makeup completed her look. This look was way out of Deepika's comfort zone and yet she managed to gain all praises on how well she was able to carry herself in an outfit so unusual. This was Deepika Padukone's last appearance at Cannes 2018!
Deepika Padukone's stylist Shaleena Nathani has done a splendid job at Cannes 2018 in making Deepika look as gorgeous and as glamorous as possible! She shared DP's look for the day picture over her social media handle. Here is the post!
https://www.instagram.com/p/BipR9KlhGKQ/?taken-by=shaleenanathani
https://www.instagram.com/p/BipTEPhB1Ka/?taken-by=shaleenanathani
https://www.instagram.com/p/BiphfDCBvBm/?taken-by=shaleenanathani
Amongst all these praises for her look came out alot many questions over Deepika Padukone's 'RK tattoo' that is not been seen in the pictures floating over the internet! There is a hype over social media with people saying DP got rid of the 'RK tattoo'!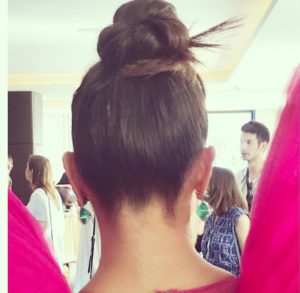 Here's putting an end to all the suspense about the 'RK tattoo'! Deepika Padukone just used makeup to hide her tattoo as demanded by her look! She had done this in her recent lux advertisement as well! Her tattoo is very much there and as previously said by her, she has no plans of getting rid of it or modifying it!
With this comes an end to Deepika's appearances at Cannes 2018! Up next is the 17th year queen Aishwarya Rai Bachchan, followed by the newly wed bride of B-town Sonam Kapoor!
Stay tuned for more updates!