News & Gossip
Deepika Padukone says Katrina Kaif not to Marry Ranbir Kapoor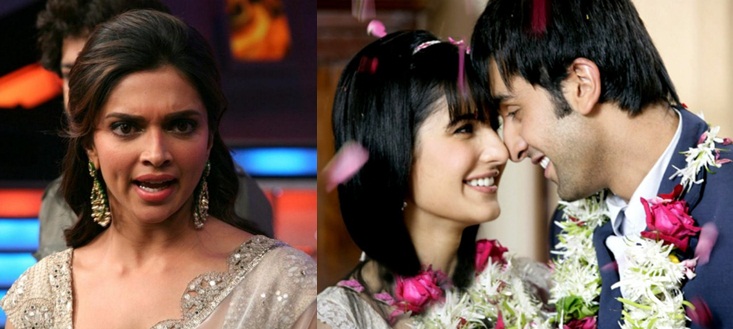 The dream girl of youth, the top bollywood actress in present times Deepika Padukone seems quite unhappy with the Katrina Kaif and Ranbir Kapoor marriage. The very recent news which is being spread very quickly about the Ranbir and Kat's engagement lead Deepika Padukone to say regarding their marriage.
The Dimple girl who was asked to be a part of hilarious show has said about the Ranbir and Kat's engagement in behind the scenes video. Deepika initially asked to speak about the Ran-Kat's engagement, Deepika Padukone wished them by saying is pleasant way "Well if Ranbir- Katrina are engaged, I wish them all the best".
When Deepika was about the suggestions if any she would like to give to Katrina then Dimple girl said "Don't Marry Ranbir Kapoor". Well, what you just read is true! this is what Deepika suggested Katrina and ended up with a smile. This may fall the fans into a doubtful contrary that whether Deepika really warned Kat not to marry Ranbir Kapoor or was she just kidding. The explanation or further clear details may conclude this topic with a warm ending.