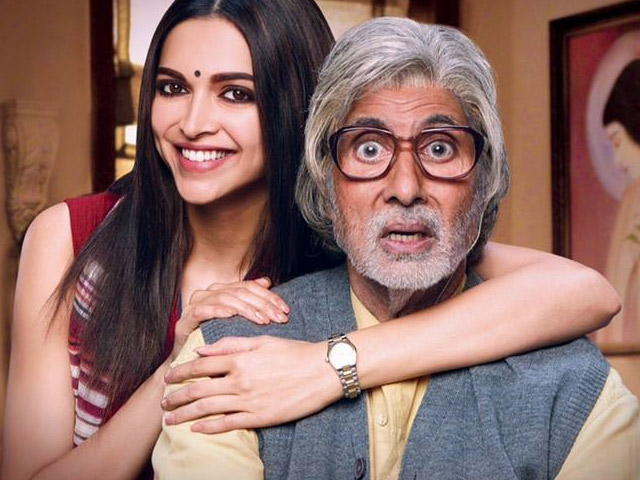 Why Deepika Padukone Agreed to do Piku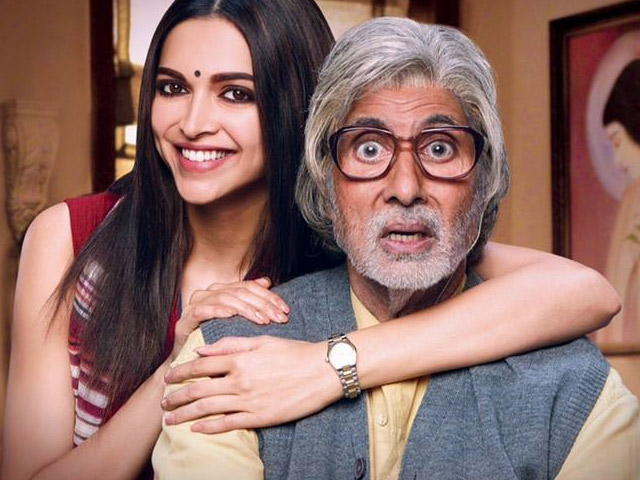 It has been a slow and steady journey to stardom for Deepika Padukone but the actress said that she never felt insecure about her career.
The 29-year-old actress, who will be next seen in Shoojit Sircar's Piku, said she has always been concerned about her personal shortcomings rather than professional ones.
"I never had any insecurities in the beginning and even now I don't have any. Or, I can say I have the same insecurities I probably had when I started off and I still have it now. In that sense, nothing has changed," Deepika told PTI.
"Everyone has their concerns and insecurities to deal with. That has nothing to do with my career," said the actress, who gave back-to-back hits like Chennai Express, Yeh Jawaani Hai Deewani, Ram-Leela in the last two years.
The Cocktail star is enjoying the current phase of Bollywood as she is getting to be a part of cinema which is high on content and performance.
"I am in a phase where I am really enjoying my work. Most importantly, it is one of the exciting times to be in the industry because of the kind of movies are getting made," said Deepika.
Her latest film Piku revolves around father-daughter relationship while also exploring the work-family balance that a working woman in Delhi strikes.
"Piku is my pet name in the film. She is a girl who is born in Kolkata and brought up in Delhi. The Bengali essence is very little in her. It could be a family belonging to any other part of the country as well, not necessarily in Kolkata. As she is brought up in Delhi, she has the essence of the city. My role is very global and universal in that sense. It's very identifiable in the situation. The content of the film is very universal," she said.
In the film, releasing on May 8, Deepika will be seen alongside Amitabh Bachchan and Irrfan Khan and the actress said she was exited to work with the two stars.
"When Shoojit told me that Amitji was playing baba's part and Irrfan was doing Rana, I was very excited about it. Irrfan is a powerhouse when it comes to talent and I have watched some of his movies. I have learnt a lot from both of them during the making of Piku," she said.
Deepika has worked with Mr Bachchan before in Prakash Jha's Aarakshan, but the actress said it is through Piku that she enjoyed the experience of working with the megastar more.
"I came from a sports family and I joined the movie business suddenly. I think, I was just sort of thrown into it and my learning was on the film set. It is in the last two-three years that I really started understanding the craft and enjoying my work. And because of this, I valued the experience of working with Amitji more than when I worked with him on Aarakshan," she said.
Busy shooting for her back-to-back releases, Deepika said she chose Shoojit's film because the Vicky Donor director makes heart-touching movies.
"When Shoojit came to me and he narrated just the one scene, I agreed. It was so much fun to shoot the film because on the set we felt we have been through such situations at some point in our life whether it's a conversation between a father and a daughter or a fight she has with her friend," she said.
In Piku, Deepika plays a modern girl who is taking care of her ageing father and trying to strike a balance between work and family.
"The film is titled Piku because it is Piku's point of view and it's her journey. She is a multi-tasker and she tries to balance her life.Piku inherently is a family entertainer," she said.
Her look in the film is a mix of a Bengali and Delhi culture with kohl-lined eyes and a big bindi. "I lived most of my life in South India, so my life in real is very different from the character I am playing in the film. Shoojit and our stylist suggested a way to do kajal andbindi. And there is something I bring to the table too like first day when we were just doing the rehearsals, I walked on in a casual dress and Shoojit said this is Piku," she said.