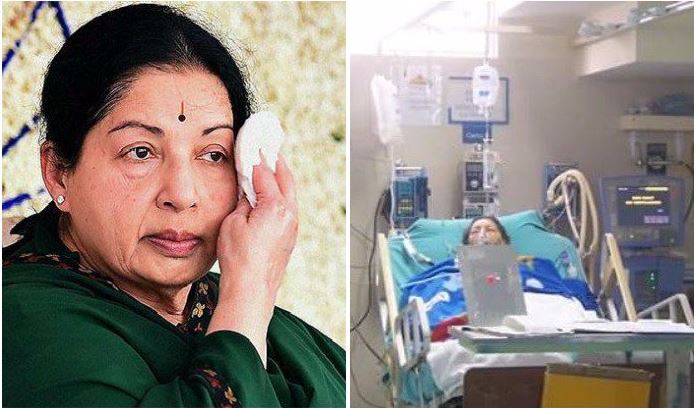 Tamil Nadu Chief Minister Jayalalithaa (68), also known as Amma, was on life support after she suffered a cardiac arrest on Sunday. She was in a critical condition and passed away at 11:30pm as per Apollo Hospital's reports.

Earlier this evening, there were rumors about her death circulating on the social media but she was on life support. As per the Apollo Hospital's twitter handle, "A large team of doctors from Apollo and AIIMS continue to provide all life-saving measures. #GodblessAmma."
She was last seen in public by the end of September this year. Since then, she was admitted in Hopsital and her health is being closely monitored by the doctor's team. Former actress and the 4th time chief minister of Tamilnadu, Jayalalithaa is being called as Amma. The latest Television footage showed crowds praying for Amma, "Amma should survive. I won't mind if my life is taken away, but Amma should live."
The loved CM Jayalalitha is no longer with us and deepest condolences to her family. Rest In Peace!