Bollywood
'Chef' Alia Bhatt's Kitchen Says, 'Shant, Sushil Bahu Zucchini (Turai) Sabji Banari Hoon' , In Viral Video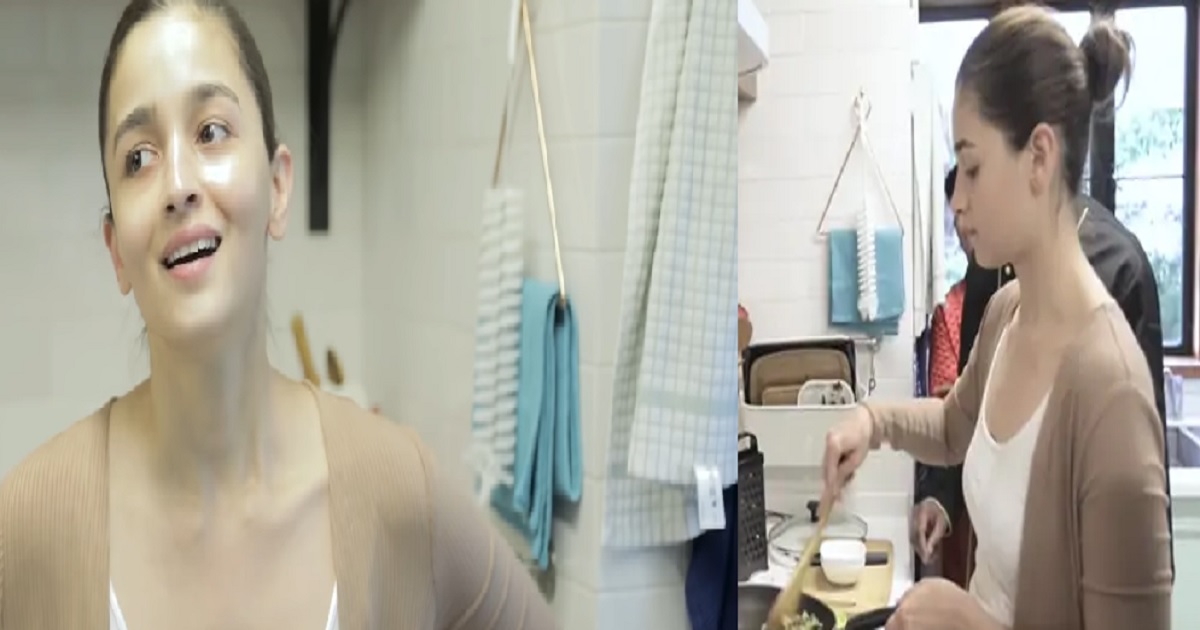 Alia Bhatt has a YouTube in which she shares about her kitchen diet secret and physical training vlogs. The 26-year-old actress added another interesting video to her channel in which she can be seen cooking. Alia with her chef Dilip and her housekeeper Carol can be seen showcasing her culinary skills.
She is preparing South Indian style zucchini (Turai) sabzi. Throughout the video, Alia talked about her love for food, how frequently she changes her diet plan.
She uploaded a video on her Twitter profile, Alia wrote: "I am donning my chef's hat again, guys. New video up on my YouTube channel. This time Dilip and Carol teach me something a little tougher."
Alia loves beetroot salad and it looks tempting, in her next video she is making it and it looks very easy to cook. She also shared her diet plan and her fridge secrets. She loves food and at the end of the video she also says, 'sundar, Sushil bahu ne banaya hai Zucchini ki sabji'.
Alia's fans must follow this and know some more things about her, as we know she is busy with the shooting of her upcoming film Gangubai Kathiawadi, which is being directed by Sanjay Leela Bhansali. This will be Alia's first film with ace director.