News & Gossip
Chak De Completes 8 years: Hansal Mehta Takes a Dig at SRK's Acting Skills!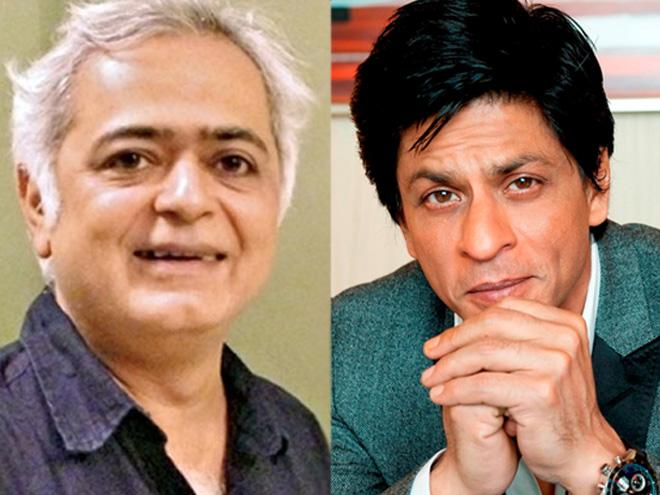 Eight years ago, Yash Raj Films released a film uncanny to the kind of films YRF and its lead star were
known for. The film had very limited publicity, started slowly at the box office, but received a heart-
warming response from all the people of our country, including the critics and ended up becoming a
blockbuster. The movie was Chak De India, which starred Shah Rukh Khan and made him give arguably
his best and most respected performance as an actor. On the occasion of the film completing 8 year,
King Khan posted an emotional tweet on Twitter.
SRK thanked the entire team of Chak De, the director of the film Shimit Amin and the 16 girls
that were a part of the Indian Women's Hockey Team. But, an imminent personality of the
industry, Hansal Mehta tweeted to SRK saying that he wants to see more of SRK the actor than
SRK the star. Hansal said,
8 years of #ChakDeIndia is a reminder to @iamsrk that he is a fine actor and we need to see the actor challenge the star more often.

— Hansal Mehta (@mehtahansal) August 10, 2015
  SRK was quick to reply to him. He said,

@mehtahansal why challenge, the star sir, let him coexist with the actor. They both r a part of me….I kinda like them equally.

— Shah Rukh Khan (@iamsrk) August 10, 2015

But Hansal Mehta's tweet had caused an uproar on Twitter with thousands of SRK fans bombarding
him with angry tweets and questioning the work he has done till now. No wonder that Hansal Mehta
had to check himself and post another tweet to cool things down. Hansal said,
Many fans of @iamsrk have taken umbrage to my tweet. I'm as much a fan as them. But I miss him doing more characters like #ChakDeIndia

— Hansal Mehta (@mehtahansal) August 11, 2015

Now, will it be enough for what Hansal earlier said? Only time will tell.