Specials
Celebs Rocking the Best Air Jordans of All Time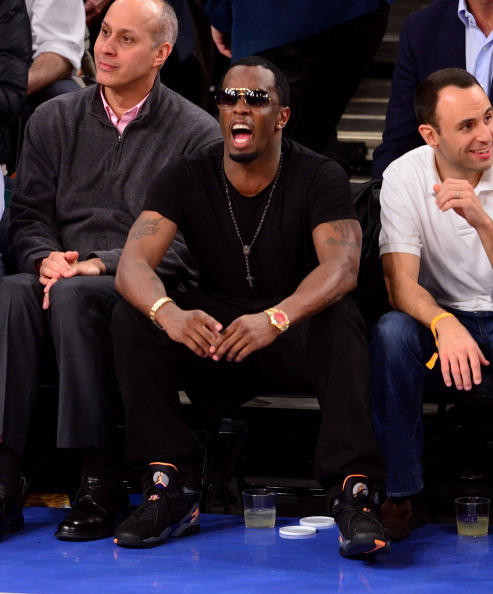 #1
Whether you call him Diddy, Puff Daddy, P.Diddy or Puffy, hip-hop mogul extraordinaire Sean Combs can always be called stylish and here he can be seen rocking the best Air Jordans ever; the Jordan 8's.
The 8's were originally released in 1992 and revolutionized the way sneakers were made at that point. Everything from the anti-inversion straps, which highlight the shoe, to the bold multi-color splashes towards the sole make these kicks standout no matter where they are and what everyone else is wearing on or off of the court.
These are the shoes Mike wore at the conclusion of the first three-peat, which he and the Bulls capped off following their victory over the Phoenix Suns in the 1993 NBA Finals. Who can forget the amazing 90-second commercial that Nike shelled out a record (at the time) $10 million, which was unveiled during Super Bowl XXVII, starring Michael, Bugs Bunny, Marvin the Martian and of course the best Air Jordans ever constructed.
The "Two-Straps" (given that nickname by several sneakerheads due to the snit-inversion straps) are by far the best Jordans ever, not only because of the design but also the durability, comfortably and impact which they had and continue to have on pop-culture as well as the sneaker community.