Fashion Trends
Celebrities who showed off their baby bump in Polka Dot outfits!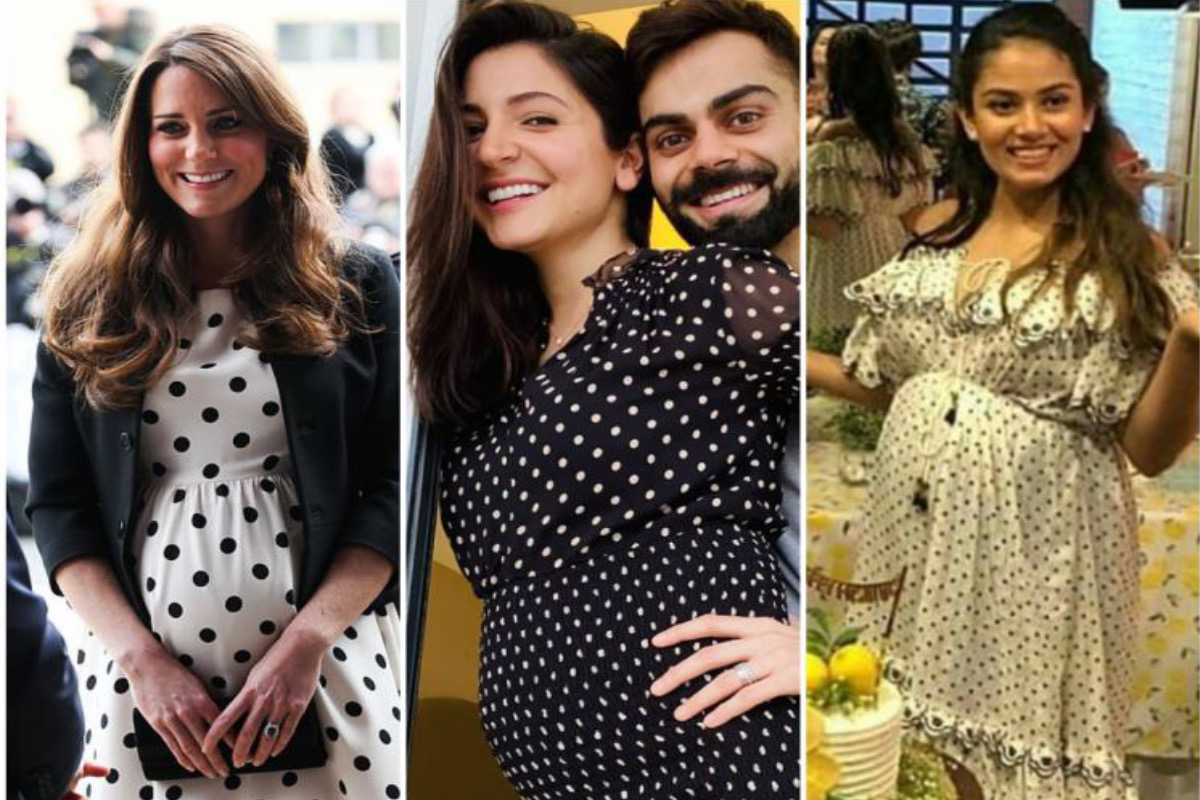 Vintage outfits are always one of the classiest fashion pick to be found inside a closet. One such retro vibe is the so-called 'polka dots'. Celebrities are spotted wearing polka dots outfits very frequently. There is nothing wrong to say that it is one of their go to dress. While the leading divas of the glamour world keeps a fun touch to their attires, the would be celeb mommies love it even more!
https://www.instagram.com/p/CEYZINOpd53/?utm_source=ig_web_copy_link
Just today, through an Instagram post, Bollywood actress Anushka Sharma confirmed her pregnancy. She chose to wear a polka dot dress, show off her baby bump. It flashed back us to the times Bollywood's would be mothers chose to wear polka dots outfits to make a statement.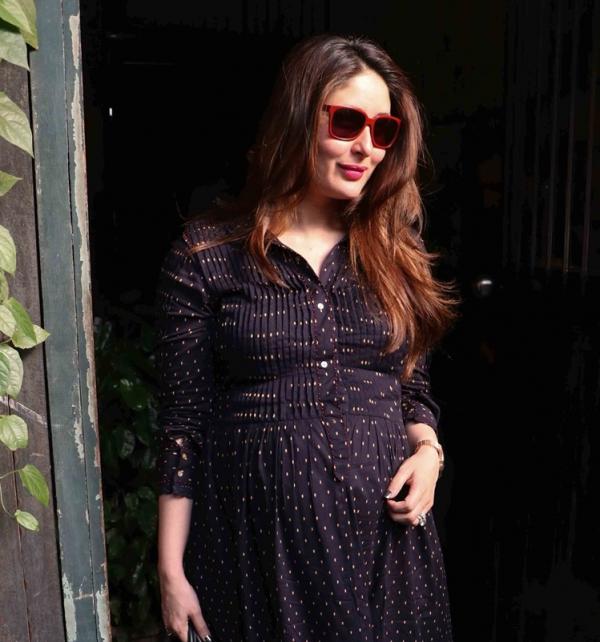 The very first diva that comes to our mind is none other than, Kareen Kapoor Khan. KKK, showed off her growing tummy in a polka dot maxi dress which was navy blue in color. The much-anticipated mother made a statement pairing up her outfit with her black shades and a bag!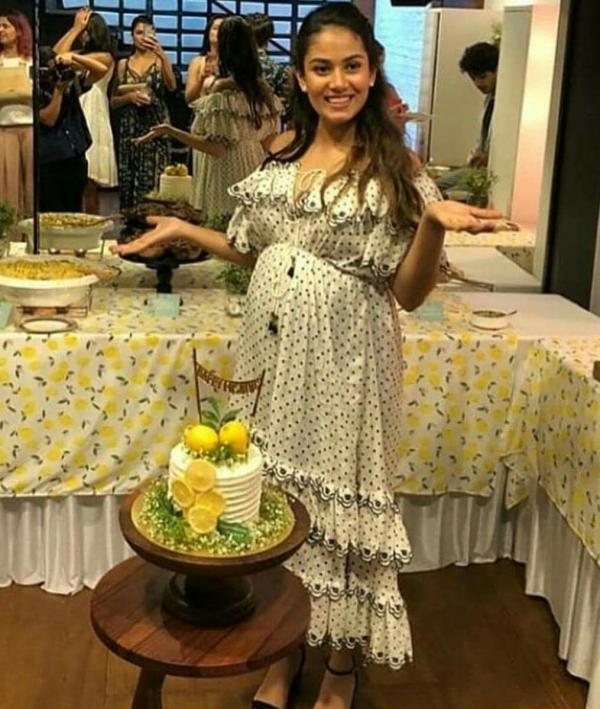 Followed by this, we have Bollywood actor Shahid Kapoor's wife, Mira Rajput Kapoor. Not belonging to the film industry, the excited mother was not lagging behind when it came to showing off her baby bump. At her baby shower, she chose a pretty polka dot number! Her cheerful loving dress was perfect inspiration to all the would be mommies out there.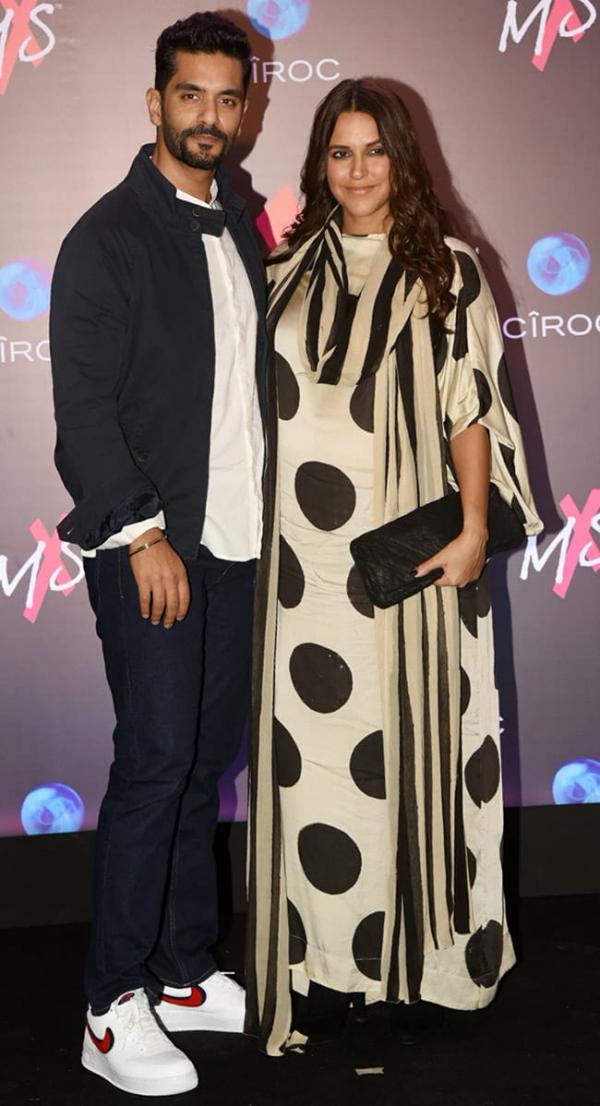 Roadies judge, Neha Dhupia was looking absolutely stunning wearing an oversized polka dot maxi dress showing her baby bump. She did not shy away to pose on the red carpet wearing the trendy attire.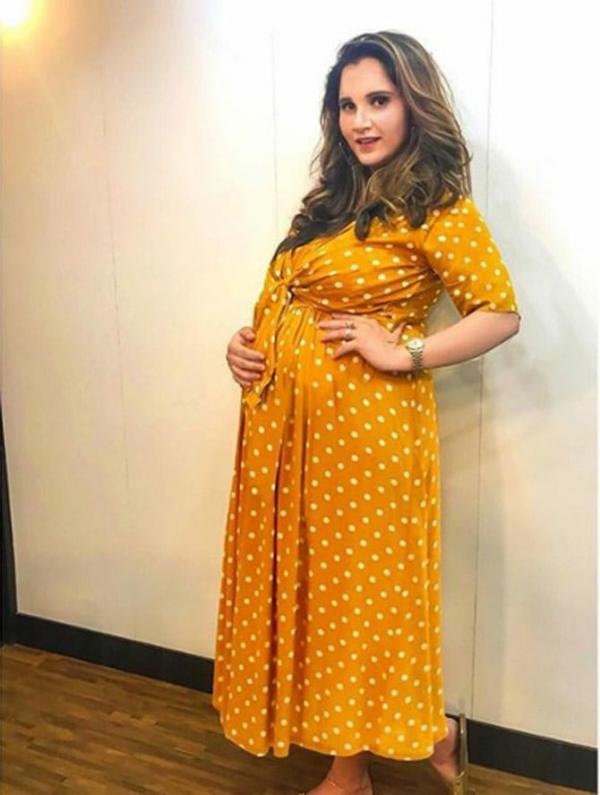 After a list of divas, it is time to take a look at our athlete, Sania Mirza. She was looking best in a polka dot outfit inside a mustard yellow taxi. Bright colors play a vital role to lift up the mood when one is expecting.