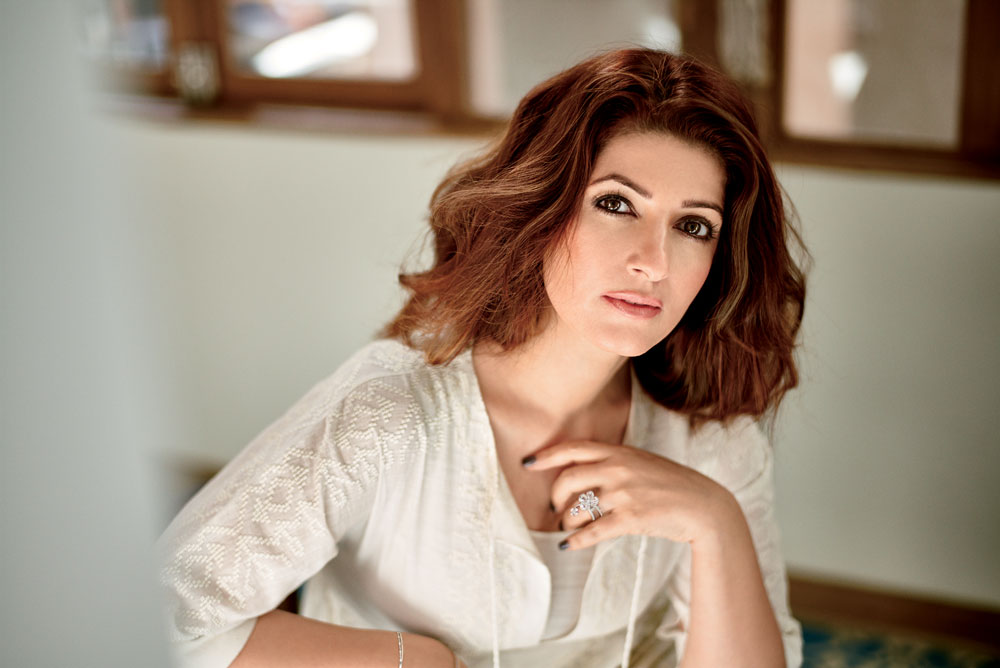 Twinkle Khanna who is former Film Actress, Interior designer, film producers, and now a newspaper columnist. She is doing writing, as a guest columnist on Sunday for Times of India. The actress writes on the matter of national importance.
Supreme Court of India has made it mandatory for all the cinema halls across India to play the "National Anthem". Further adding, it is mandatory for the audience to stand in honor of the national anthem.
You can also read: Twinkle Khanna's second Book has an Amazing Story!
She had even mentioned in one her article, that she one of those women who is very concern about the national anthem. She further mentions that she turns very emotional when the national anthem is played.
The actress/writer even mentions, her visit to Wagah border where she was screaming her lungs out with the slogans like 'Jai Hind' and 'Bharat Mata Ki Jai'.
Watch: Twinkle Khanna And Many Celebrities Spotted At Aishwarya Rai Daughter's Birthday Party
https://www.youtube.com/watch?v=8IW6lh7gpMA
While expressing her emotions and thoughts about patriotism, she even comments sarcastically and writes "But I still can't wrap my head around how and why I am obliged to feel patriotic when I have merely booked tickets for 'Befikre', and am about to see Ranveer Singh in his tight red underwear."
Do you guys agree with her viewpoint? Share your comments below.