News & Gossip
Box Office – Madhur Bhandarkar's Calendar Girls has a Face-Off with Abbas-Mustan's Kis Kisko Pyaar Karoon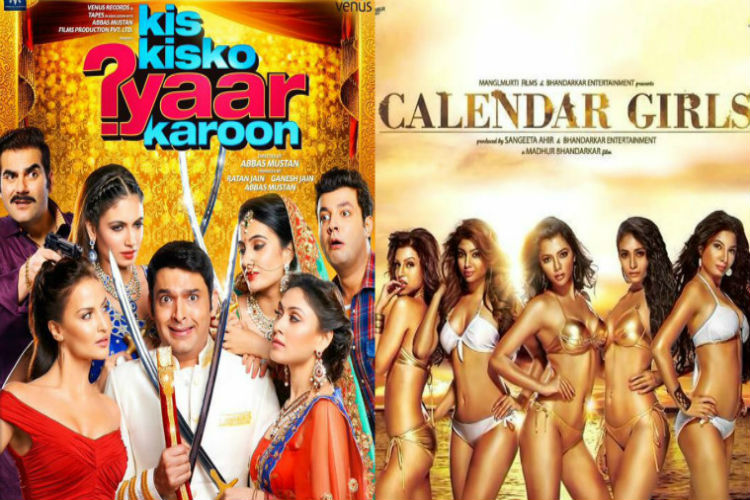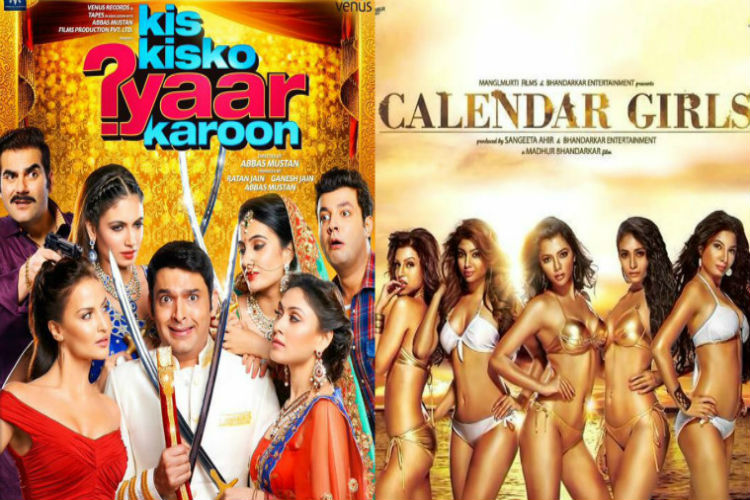 Though last few weeks had seen one or two films release every weekend, this Friday there are as many as four films hitting the screens – Calendar Girls, Kis Kisko Pyaar Karoon, Bhaag Johnny and Timeout. Out of these, the more prominent ones are Calendar Girls and Kis Kisko Pyaar Karoon which are seeing the widest release. Bhaag Johnny has a restricted screen count while Timeout is seen an almost token release.
Calendar Girls and Kis Kisko Pyaar Karoon are special since they have experienced directors like Madhur Bhandarkar and Abbas Mustan respectively at the helm of affairs.
Let's talk about Calendar Girls first. The film has seen a good promotional campaign so far and despite five out and out newcomers in there, it has seen good visibility build around it, courtesy its director, who has a record for making such dramatic encounters, and the five leading ladies who are bringing on good glamour quotient. At 9 crore budget (with 4.5 crore added on P&A), the controlled budget film is seeing a good release at ~1100 screens. The film should see a decent opening for itself and is basically expecting patronage from the youth segment.
On the other hand Kis Kisko Pyaar Karoon is a Ratan Jain production and has Abbas-Mustan trying out the comic genre for the first time ever in a career spanning 30 years. The film's biggest attraction is Kapil Sharma and since he carries an inherent comic flair, there are expectations of a wonderful act all over again. The film has seen a decent buzz building around and should find family audience rooting for it. A lot would depend on how word of mouth helps its prospects over the weekend.
Bhaag Johnny is a delayed film starring Kunal Khemmu in the lead. It boasts of an interesting promo, though surprisingly the overall promotion has been low key. It is seeing a restricted release for itself. On the other hand Timeout has not been promoted at all and it is pretty surprising to see its release out of the blue. These films would face challenge in the face of competition from Calendar Girls and Kis Kisko Pyaar Karoon.