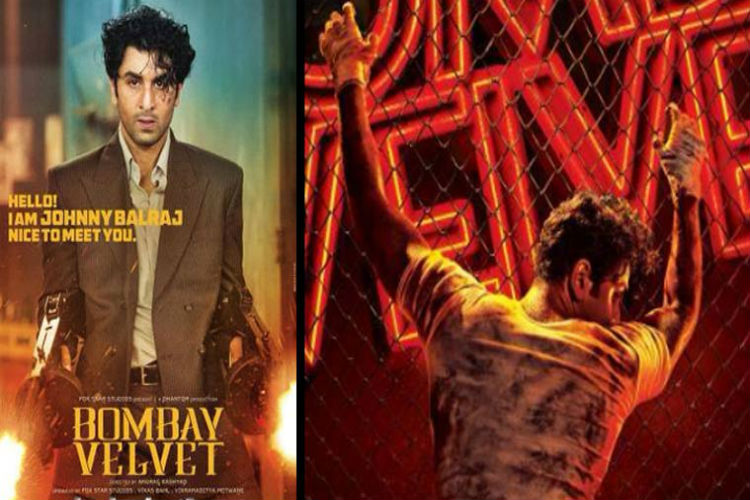 Anurag Kashyap's 'Bombay Velvet' starring Ranbir Kapoor, Anushka Sharma and Karan Johar, opened on Friday amid much fanfare. However the film has been unanimously denounced by critics, and the first day's box office numbers hasn't helped the situation. Trade analyst Taran Adarsh has pronounced the film a 'disaster'.
Expectations of the film have been supremely high, being an Anurag Kashyap film. He is known to be a torch bearer by delivering gritty dramas like 'Dev D' and 'Gangs of Wasseypur'. It is a known fact that Anurag films' cater to different kind of audience.
After Ranbir Kapoor's disappointing performance in 'Roy', hopes were pinned to 'Bombay Velvet'. People have been taking to Twitter to express the dismal collections of the film and also about how it failed to grasp their attention. The film is already floundering under the dead weight of poor first quarter earnings this year.
They say, the film had power packed performances but the storyline didn't manage to strike a right chord. But we cannot ignore that fact that eight years of research and writing, one year of pre-production, ten months of making the sets, thirteen months dedicated to edit and post-production, went in bringing 'Bombay Velvet' to life.
Hence, if you don't end up going to the theaters because of word-of-mouth, you may end up missing on a classy story bringing back 60s era. Yes, the film floundered at the Box Office, but is the online criticism justified?