News & Gossip
Bombay HC grants bail to Rhea Chakraborty; brother Showik to remain in jail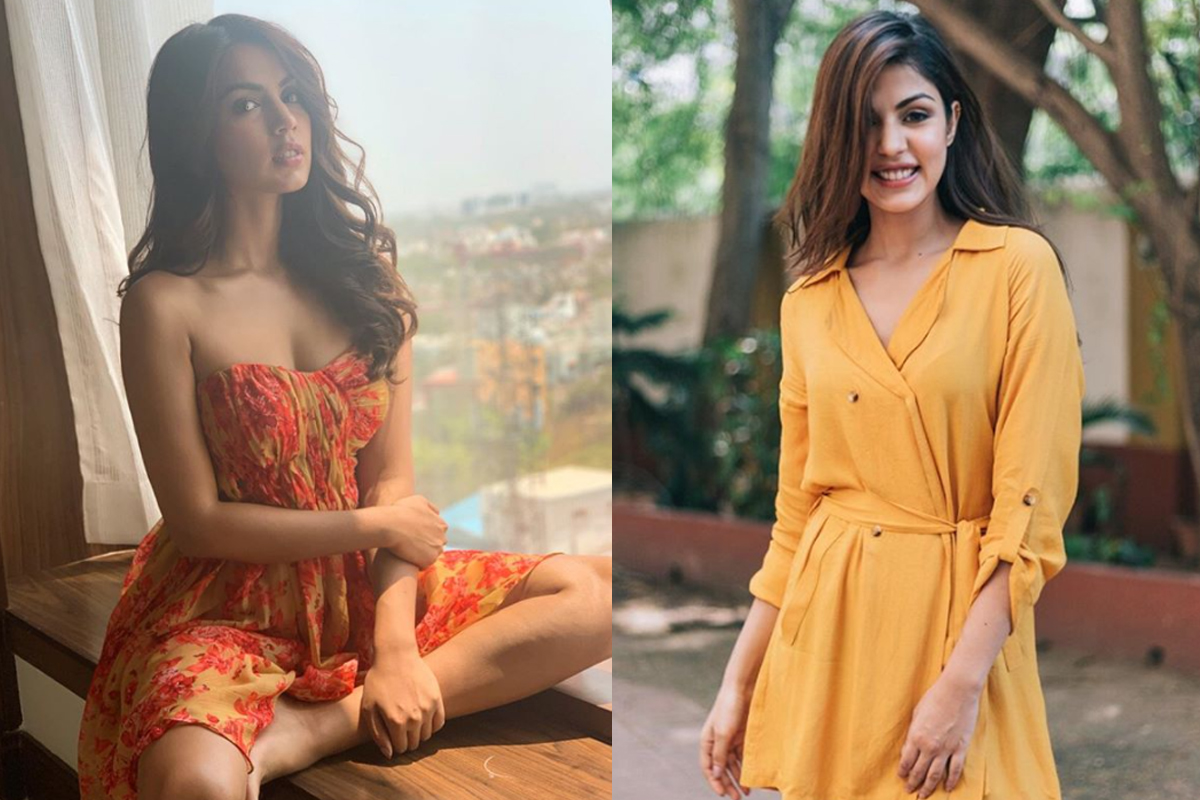 After spending nearly a month in jail, one of the accused in an alleged drug case related to late actor Sushant Singh Rajput death, Rhea Chakraborty, has been granted bail by the Bombay High Court. The court has also granted bail to SSR's house manager Samuel Miranda and house help Dipesh Sawant but rejected bail pleas of Rhea's brother Showik Chakraborty and a drug peddler Abdel Basit Parihar, hence, both the suspects will continue to stay in custody until it ends on October 20.
As per media reports, when the Narcotics Control Bureau (NCB) sought a stay on the operation order for a week, the HC declined it and said that it had declared offences under NDPS Act were 'non-bailable'. The bench said that stringent conditions have been imposed for grant of bail. Furthermore, the court has also given a set of instruction to the 'Jalebi' actress that prohibits her from travelling abroad without court's permission, deposit her passport, inform investigating officer if she has to leave Greater Mumbai, and also she will have to mark her presence for 10 days at the police station after release.
Meanwhile, Rhea was reportedly granted bail on a personal bond of Rs 1 lakh. Whereas, Dipesh Sawant and Samuel Miranda's bail were granted on a personal bond of Rs. 50,000 each and will have to be available for questioning whenever required. The order was pronounced by a single-judge bench of Justice Sarang V Kotwal on Wednesday. Reacting to the same, Rhea's lawyer advocate Satish Manshinde said, "We are Delighted by the Order of the Hon'ble Bombay High Court granting bail to Rhea Chakraborty. Truth and Justice have prevailed and ultimately the submissions on facts and law have been accepted by Justice Sarang V Kotwal."
For the unversed, Rhea was arrested by NCB on September 9, whereas, her brother Showik on September 4, under several NDPS charges. Upon appearing before a NDPS court, the actress was granted 14-days judicial custody which was to end on September 23, but the court extended it to October 6. But yesterday the sibling duo's custody was reportedly further extended by a special court till October 20. All this time, Rhea and her brother had applied for bail thrice, twice it was rejected by Mumbai's magistrate and special NDPS court and in the last one Bombay High Court, after hearing the bail pleas for nearly seven hours, had reserved its order on September 29.
In its affidavit, the NCB stated that the accused were involved in crimes "worse than murder or culpable homicide" and that the case should be "a lesson" for others. But today that is on October 7, Justice Sarang V Kotwal pronounced his order and granted Rhea bail, but rejected her brother's, even though, the NCB sought that Rhea's bail plea should be rejected. The anti-drug agency urged the court in its submission that Rhea had bought drugs for and "concealed" Sushant's drug habit, and hence Section 27A of the Narcotics Drugs and Psychotropic Substances (NDPS) Act providing punishment for financing drug trafficking and harbouring offenders was applicable against them. The agency called the siblings "active members of a drug syndicate connected with high society personalities and drug suppliers."
Rhea's lawyer advocate Satish Maneshinde, however, mentioned in his statement that the actress was with Sushant till June 8, who allegedly committed suicide on June 14, hence she can't be booked for non-bailable section just for procuring banned substances for him and his friends. He further stated that no drugs have been recovered from her and she was booked merely on the basis of old chats.
To note, the case has been currently investigated by three federal agencies; Central Bureau of Investigation, Enforcement Directorate and Narcotics Control Bureau. The murder theories have been stroked down by the All India Institute of Medical sciences (AIIMS) in its report to CBI and has called it a case of suicide. The CBI, however, has stated that the homicide angle is still open for further investigation.