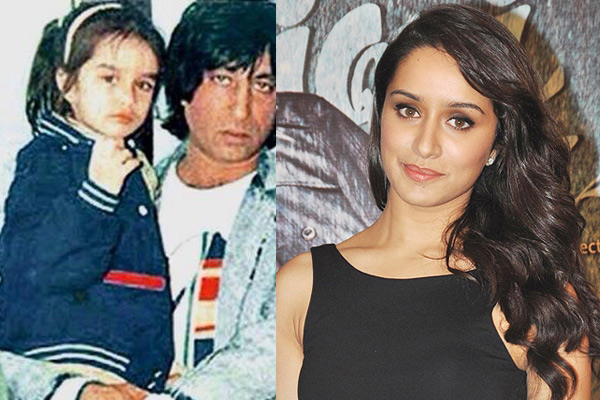 We truly love all those Bollywood divas because of their talent and everlasting beauty. But if you see those childhood pictures of these Bollywood ladies, you will feel that those sweet and cute kids can even rule our glamour world too.
Every parent dreamt a lot of things for their dear kids but those kids are just blessed to have incredible future. Their destiny offered them Hindi film industry where they just displayed their talent.
These Bollywood stars were no different, look at their childhood pictures you will be surely going to have goose bumps.
Here are Bollywood actresses' childhood cute looks:
1). Aishwarya Rai:
Aish was cute in her childhood days and now she obviously looks super stunning. The dazzle in her eyes was there in her childhood days too.
2). Alia Bhatt:
One of the cutest child artists is now one of the hottest divas of the B-Town. Obviously, still Alia is as cute as she was. Nothing has in fact changed from her childhood look. Isn't it?
3). Kareena Kapoor Khan:
On seeing Kareena Kapoor Khan's childhood pictures you can realise how cute she was. And now the actress is blessed with an amazing beautiful look and sparkle on her eyes.
4). Priyanka Chopra:
Who would have thought this little girl Priyanka Chopra would go on to become Miss World – world's biggest beauty pageant? Apart from winning the title of Miss. World, Priyanka Chopra also ruled Bollywood to prove herself one of the finest actress and a multi-talented diva as well. Priyanka also won National Award for her realistic performance in the movie Fashion.
5). Shraddha Kapoor:
Shraddha Kapoor is blessed to have a beautiful face which is actually an exact replica of her mother. Back then in her childhood days, Shraddha was as beautiful as now she is.
6). Parineeti Chopra:
Parineeti Chopra showcased her acting skills in films like, Ishaqzaade, Hassi Toh Phassi, Ladies Vs Ricky Behl. But alongside her acting, Parineeti Chopra is mostly known as for her pretty smile. She was as pretty now as in her childhood days. Her pictures show she was born with humility and modesty.
7). Deepika Padukone:
The international diva Deepika Padukone is having a massive fan base not only for her stardom. Actually, she is gifted with a simple and pleasant look and charming dimple. Deepika Padukone's dimple in her childhood days was also very charming.
8). Anushka Sharma: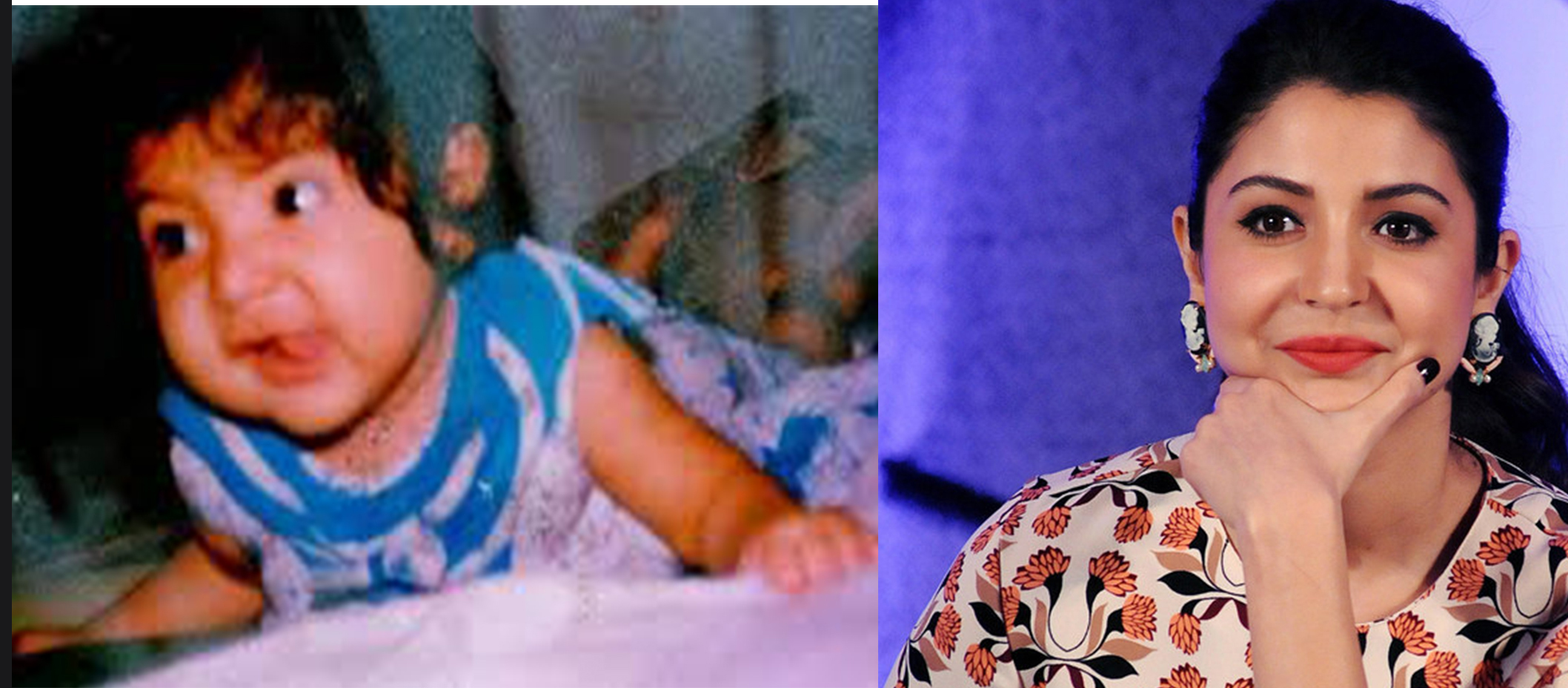 Among the most beautiful actress of the Hindi cinema, Anushka Sharma was just super cool in her childhood days. Her pictures show that she was a born actress as her childhood pictures just simply depict her stardom.
9). Sonakshi Sinha: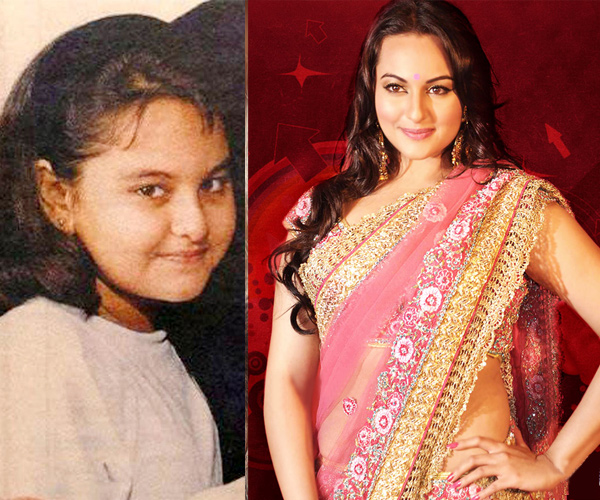 Sonakshi Sinha appears to be gorgeous in her cinema but in her childhood days she was too attractive and pretty.
10). Sonam Kapoor:
Sonam Kapoor can be a style icon for the tinsel-town now, indeed in her childhood days she was just her daddy's girl. Is not she is looking cute her with her superstar dad.