News & Gossip
BJP President Amit Shah Accidentally Dropped Tri-Colour While Hoisting It, Congress Trolled Him Brutally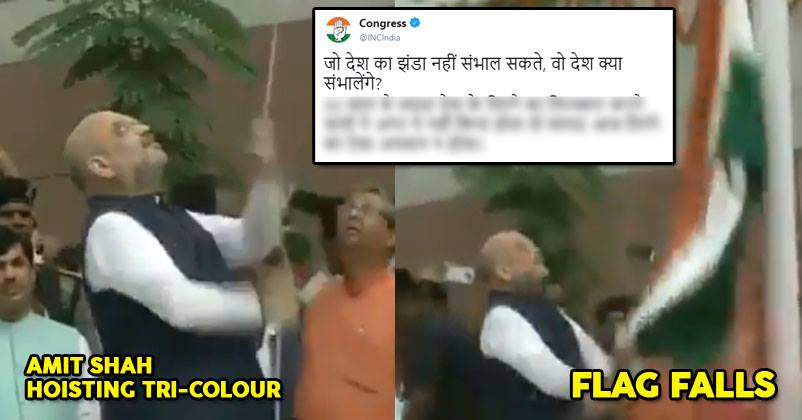 Indians celebrated the 72nd Independence Day on August 15 with lots of love and unity. As usual, flag hoisting events were organized at several places. Indian Prime Minister Narendra Modi hoisted the Tri-Colour at the Red Fort while giving a tremendous speech afterward.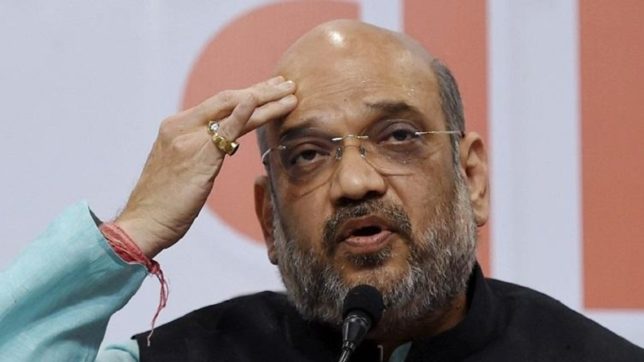 BJP President Amit Shah also hoisted the flag at the BJP headquarters, which is obvious. However, he has caught himself in a pretty embarrassing situation during the flag hoisting ceremony. When he pulled the rope, the Tri-colour fall on the ground by mistake, it was corrected soon. However, the video of this epic blunder has been going viral on social media and the internet.
Everyone including the news anchor seemed pretty shocked after seeing this horrific incident. Watch the video down below.
Wishing a healthy and long life for the DD news commentator who could not hold back his "tch tch tch… Disaster…" remark upon seeing this performance by BJP's national president: pic.twitter.com/dnbCOWNZZH

— Pyaar Se Mario (@SquareGas) August 15, 2018
Politics is a very cut-throat business. The opposition party Congress grabbed this opportunity with both hands and started trolling Amit Shah brutally. They took a sly dig at the BJP stating how they'll able to run the country if they can't even handle the Tri-Colour. Congress further added that if they have not disrespected the flag for 50 years, it would not have happened today.
This Is What Congress Tweeted:
जो देश का झंडा नहीं संभाल सकते, वो देश क्या संभालेंगे?

50 साल से ज्यादा देश के तिरंगे का तिरस्कार करने वालों ने अगर ये नहीं किया होता तो शायद आज तिरंगे का ऐसा अपमान न होता।

दूसरों को देशभक्ति का सर्टिफिकेट देने वालों को राष्ट्रगान का तौर-तरीका तक पता नहीं। pic.twitter.com/FmiEI5B7D7

— Congress (@INCIndia) August 15, 2018
Congress President Rahul Gandhi also hoisted the flag at the AICC headquarters in Delhi. Watch the video down below.
Congress President @RahulGandhi hoists the tricolour at AICC headquarters. #MainTirangaHoon https://t.co/JTBfN6HzYV

— Congress (@INCIndia) August 15, 2018
This situation is not going to die down soon, after all, it is politics. What do you think? Share your thoughts in the comment section down below.