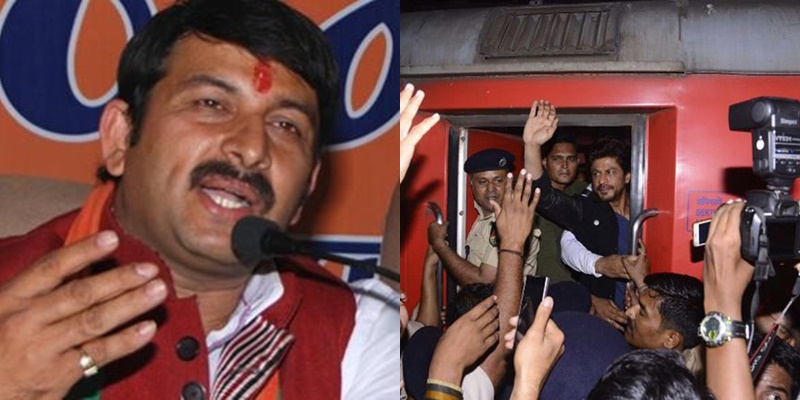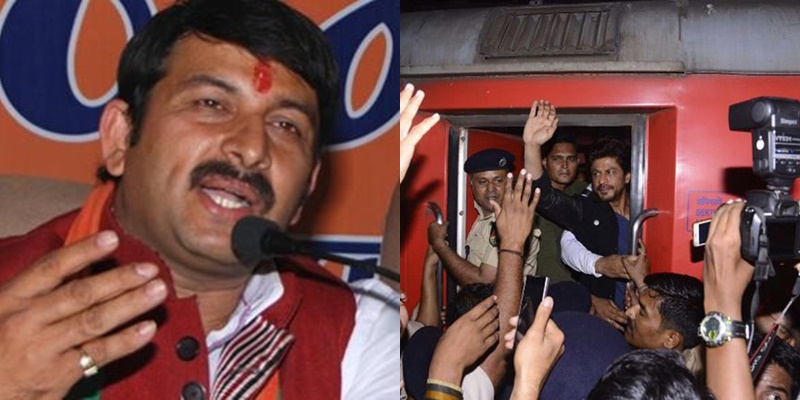 Unfortunate incidents do happen when things are planned for a good cause. The same happened during Shahrukh Khan's film promotion act on a train in Vadodara. It was obvious that mob surrounded SRK as he was stepping out of the train and there was some expected chaos. But what came as an unfortunate occurrence was the death of a social activist named Farid Khan Pathan reportedly due to heart attack. Another report says he was actually suffocated in the thick mob and could not make his way for help. By the time he was taken to the hospital he had been declared dead.
Yes, SRK did tweet about the sad incident but it seems that the political parties are not going to take it so lightly. There are reactions coming from all quarters who say that the actor must give a fitting compensation to the deceased person's family. BJP lashed out at actor saying that he cannot measure his popularity with the size of the crowd that turned out to see him. It was a total chaotic situation which provoked the police to resort to lathi charge to control the crowd. This left two youngsters injured. Such incidents could be avoided with more precautions from the side of the promotion team.
BJP leaders and social activists from Vadodara have spoken out about the incident bitterly. Their main demand is the actor giving compensation to the family as it occurred during the promotional event. Cricketers Yousuf Pathan and Irfan Pathan had also come to get a glimpse of the Bollywood star.
Delhi Bhartiya Janata Party President Manoj Tiwari said regarding the incident, ""I appeal to brother Shah Rukh Khan to come forward and compensate the family properly who died at Vadodara railway station on Monday, and also condole with them as it all happened in his gathering."