News & Gossip
Bigg Boss House: Vikas Gupta And Shilpa Shinde Paches Up With A Kiss, Arshi Passes Comments On Hina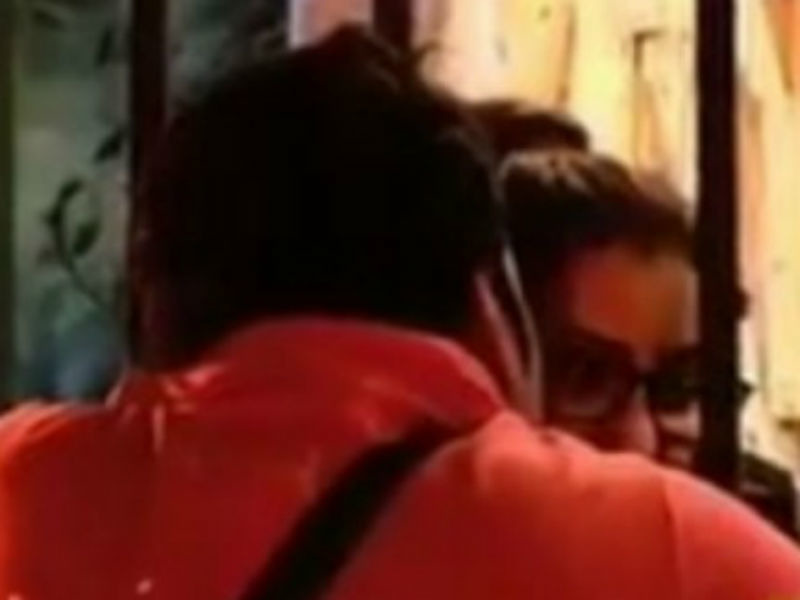 Since the very first day contestants are teasing and fighting in Bigg Boss season 11 house. Most famous among these fights is the fight between Vikas Gupta and Shilpa Shinde. On the opening episode also they fought on stage.
Things have started to change in Bigg Boss house. Biss Boss official twitter account posted a video of Vikas and Shilpa kissing and making up. They both created a very romantic moment. All fans were surprise after watching it. Have a look.
https://www.instagram.com/p/BaW_cN7Dydw/
This happened inside Kaalkothri (prison), Vikas asked Shilpa to come closer as he has to tell her something (typical filmy) and then he pecked her. Shilpa was shocked but later blushed.
https://www.instagram.com/p/BaYKANKjbKw/
Thing are sorting out between them. Are we going to see love blossoming or is it just a phase? Seeing their past equation anything can happen. Let's wait and see.
https://www.instagram.com/p/BaYKZ9ND4ON/
Later on they were seen holding hands and chit chatting. Take a look.
https://www.instagram.com/p/BaYJyYFj2bA/
It's Anaconda (Mehjabi Siddiqui) V/S Hina Khan:Â Mehjabi who just came from padosi house seems to have a bit trouble with Hina Khan. She was seen passing some distasteful comments on Hina Khan. It seems like Hina wants no trouble so she is trying to ignore it. but she surely is having a tough time doing so.
https://www.instagram.com/p/BaX4RDmDu9M/
Aakash and Puneesh celebrates:Â Delhi base dPuneesh who is acommoner in this house was seen celebrating with rapper Akash. Puneesh is entertaining us since day one by fighting and getting cozy with Bandagi. Other day he created a huge ruckus in the house was seen dancing witth Akash and celebrating.
https://www.instagram.com/p/BaX320LDf3R/
Official Bigg Boss account posted a picture saying- "Team Akash will waste no time in taking revenge from Akash and Puneesh"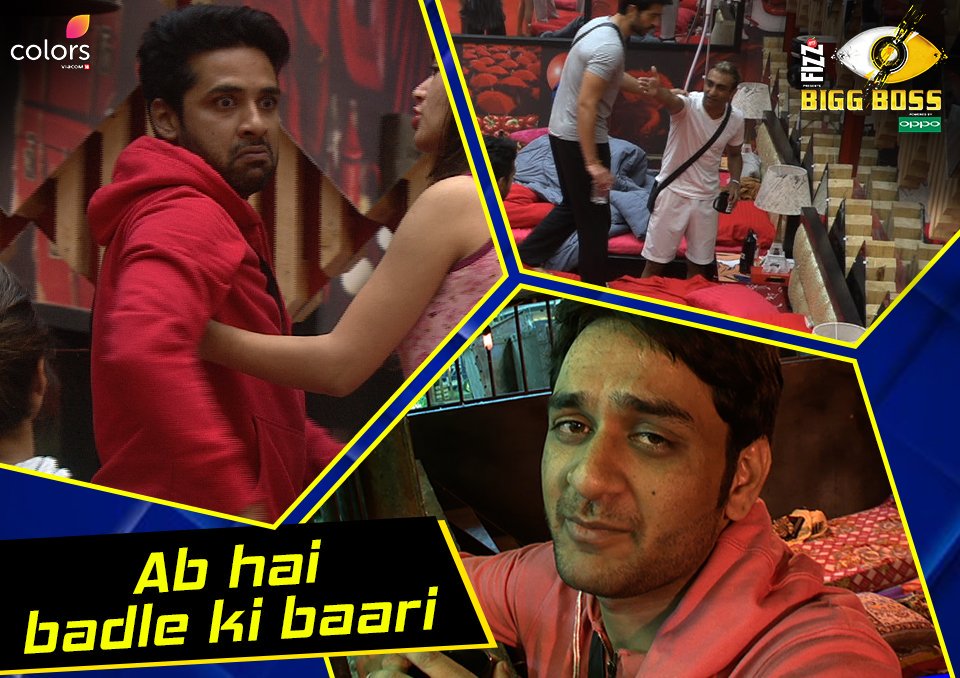 Vikas seems to regret for his actions.
https://www.instagram.com/p/BaYIRavjumR/
Let's see what else Bigg Boss has stored for us.