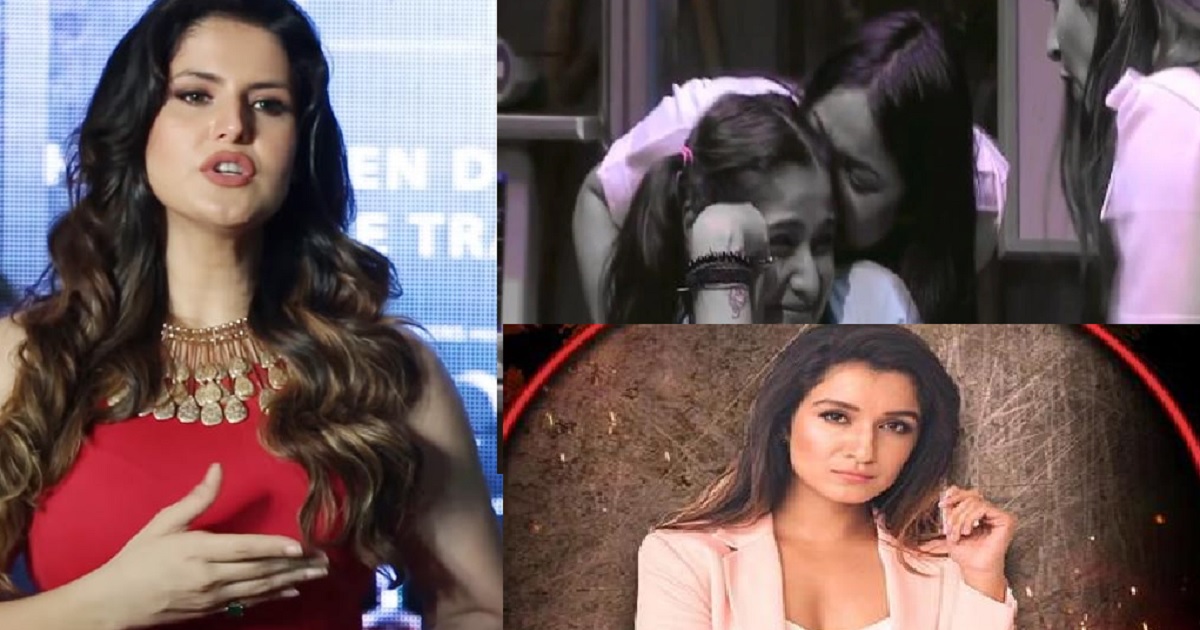 In Bigg Boss 13, last week there were many fights, heartbreaks, and entertainment too. Not only the audiences but also TV and Bollywood stars watch Bigg Boss. Actress Zareen Khan expresses her feelings through Instagram stories like how she felt when one of the contestants was body-shamed by another contestant in the house during a task.
Two days before, In a task, Shefali Bagga was asked to make Rahsmi get up from her chair if she wanted to win the task.  Shefali started body-shaming Rashami and asked her how she gained so much weight in the recent past and also asked about her age. Not only this she went on and asked the personal remarks on Aarti Singh.
Zareen point out Shefali and shut her by writing, "Shame! It's sad that being a woman, and an intelligent one at that, I suppose, considering she's a journalist, this is what she is towards other women. She not only body-shamed Rashami Desai but also did not hesitate to bring up Arti Singh's personal life, in the name of doing a task."
Shifali has become the villain of the house since she took that task very seriously crossed lines. Not only with Rashami and Aarti, She had a tiff with Siddharth Shukla and also with Devoleena Bhattacharya. She is on the hit list of the other members of the house. Where Salman supported her for taking the stand for herself during the queen nomination.
Read More: Bigg Boss 13: Paras Chabra Confessed Feelings for Shehnaaz Gill And Rashmi Ask For A Special Favor From Siddharth Shukla