Bigg Boss 13 finale is getting closer and the legendary WWE wrestler John Cena seems to have extended his support to Asim Riaz. This has threaten many Bigg Boss fans outside. The Saga of WWE took to his Instagram to share a picture of Asim. Fans are not believing their eyes seeing Asim picture in his account. There is also Shilpa Shetty,  Shahrukh Khan and Ranveer Singh's Picture in his account. Even Varun Dhawan follows him on Instagram.
John Cena left his Indian fans in a shock as he posted Bigg Boss13 contestant Asim Riaz's photo on his official Instagram page. There is no captions in any of the pictures.
Some of his Indian fans are happy and few are really upset with the actor, as he watches a show like Bigg Boss while a few thought that his account was hacked.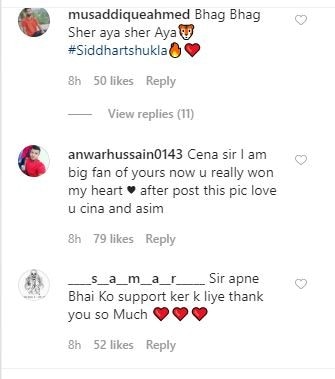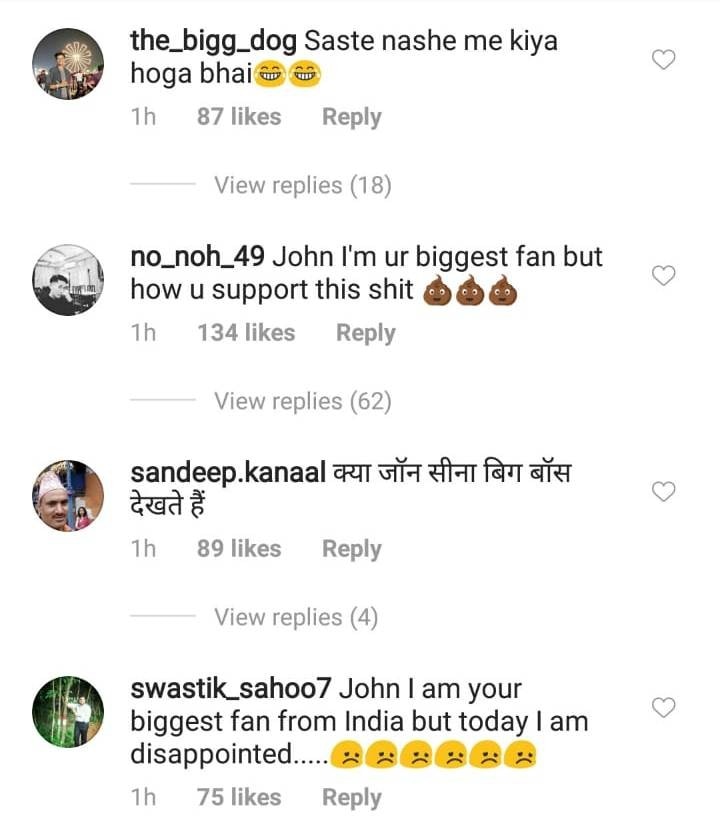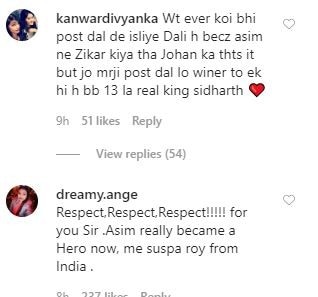 There are quite similarities between Asim and John such as they both are sportsmen, Rapper, actors, both have a good physique, clean shave and dress quite similar. John Cena will be seen in Vin Diesel's Fast and Furious 9. Asim Riaz is one of the finalists of Bigg Boss 13. Asim who hails from Kashmir is a model and aspires to be an actor.