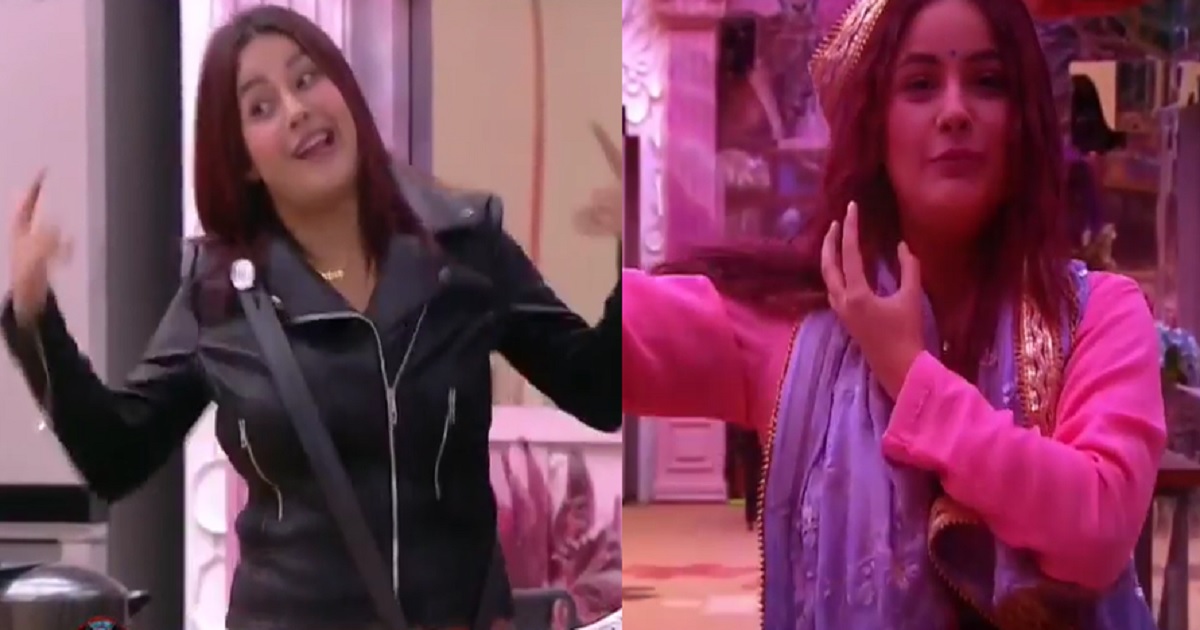 This season has found one incredible actor, singer, and mimicry artist and she is none other than Punjab Ki Katrina Kaif, Shehnaaz Gill. From the start of the season, Shehnaaz is an amazing personality who brings a smile on everyone face every day, she became extremely famous among all the contestants of Bigg Boss 13. Her chemistry with Siddharth Shukla is trending on social media. Even Salman Khan is a big fan of her in this season.
https://www.instagram.com/p/B6LUM_rgpFb/?utm_source=ig_web_copy_link
In this video, Shehnaaz is enacting Paras, when he gets angry this is how he reacts. Filmmaker Rohit Shetty has entered the house as their Santa Claus. Shetty tells the inmates that although he's late he's got some gifts for them from their house. Shehnaaz entertained all the housemates with her dancing skills.
https://www.instagram.com/p/B6QfjN0gVVI/?utm_source=ig_web_copy_link
Drama Queen is acting a horror scene and giving us different dance steps. She is very fragile and doesn't think about the audience just go with the flow of her hilarious act. Her drama when she stands near Tiger Shroff's picture, OMG no one can beat her.
Read More: Bigg Boss 13: Siddharth Ki Bolti Bandh Ki Madhurima Tuli Ne, Watch Video
https://www.instagram.com/p/B5sbvWMg2wS/?utm_source=ig_web_copy_link
In this video she is acting like Asim when he speaks moving his hands, the meme is made and it says, Right after returning from a concert.
https://www.instagram.com/tv/B5cZINtpdU8/?utm_source=ig_web_copy_link
This is the best of all, where she was asked about her five best qualities and worst too by Devoleena which she ends making up laugh all.
https://www.instagram.com/p/B5UaSEYAC6R/?utm_source=ig_web_copy_link
English teacher who doesn't know English, but became the best teacher and made us laugh throughout with her accent. She said, 'Watchen' to 'watch' the show.