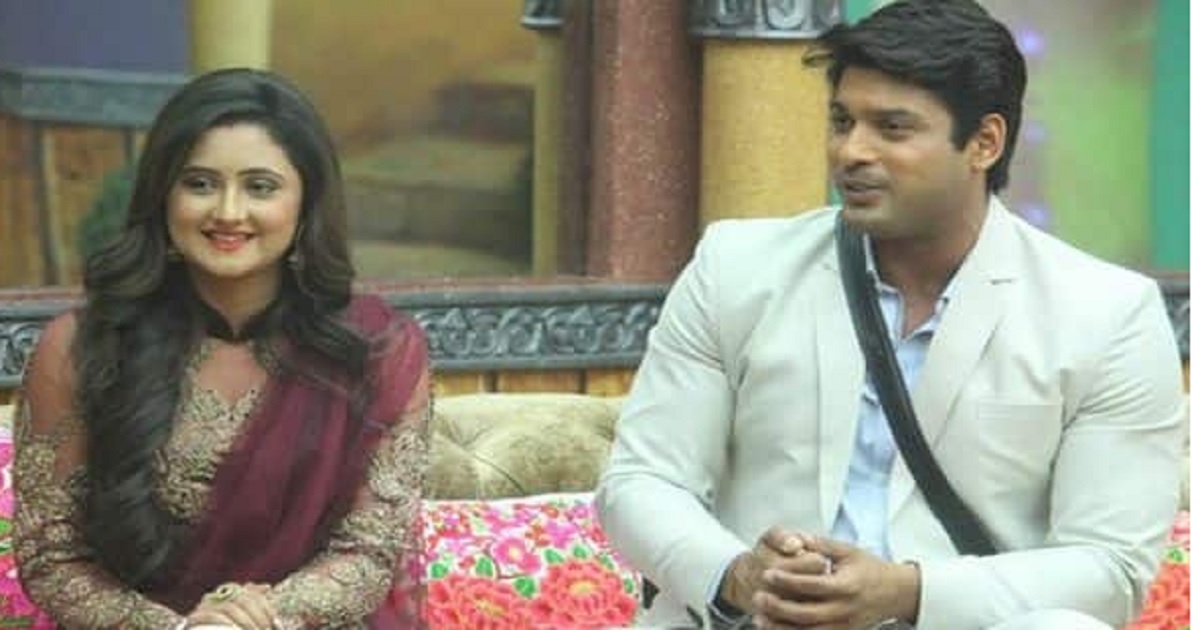 Siddharth Shukla is the new captain of the house and the audience will get to see some love-filled moments between Sidharth Shukla and Rashami Desai. Fans are confused at one hand Sidharth is having cute moments with Shehnaaz Gill and on another moment he is flirting with Rashami Desai.
After the romantic scene happened between the two, Rashami has become very quiet and she doesn't fight with Siddharth even when Sidharth said the worst thing about her when she  gave burnt paratha to him. In the recent promo, Siddharth and Rashami look into each other's eyes and share a romantic moment. Sidharth praising Rashami and says, 'There's no other girl like you.' Rashami blushes and asks him why so much love suddenly.
https://www.instagram.com/tv/B5cd15KJy9a/?utm_source=ig_web_copy_link
She asks Sidharth not to look at her so lovingly. But still, Siddharth did not blink his eyes. What is running in Siddharth's mind is very difficult to understand whether it is for the game  or he has some different plan.
In Nomination for 2 people for jail time. Sidharth takes Paras and Asim's name. Paras walks out and Shehnaz and Arti ask Sidharth why he chose Paras. Sidharth fights with both Arti and Shehnaz and tells them that even though Paras took his side, both were involved in a fight.
Aarti's first time went against Siddharth for not punishing Bhau because he is stealing things from the captain's room. tells Sidharth to punish Bhau and if he doesn't, no other housemate should get punished. Sidharth tells Arti to stay within her limits and not to interfere.
Read More: Bigg Boss 13: Devoleena Asked Shehnaaz Five Good Qualities, Her Reply Is Making Everyone ROFL
https://www.instagram.com/p/B5cQkRlg-DZ/?utm_source=ig_web_copy_link