In this season of Bigg Boss 13 many worst words have come up like 'aisi ladki' 'nasheda' 'tera baap' and 'naukar' which has caused some serious controversy outside the house. Finally, housemates are having a laughing time with the stand-up comedian Paritosh in the comedy nights, on the other hand, Shehnaaz Gill and Paras Chhabra started a verbal fight over kitchen duties, as usual.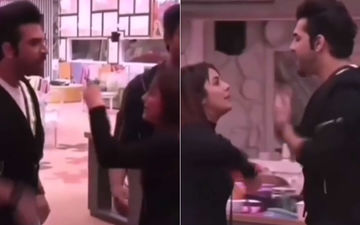 Shehnaaz, Siddharth, Shefali Jariwala and Arti were sitting on beds talking, all of sudden Siddharth kissed Shefali on both her cheeks and which Shehnaaz didn't like, so she decided to take revenge from Siddharth and went on to kiss Asim Riaz on his forehead.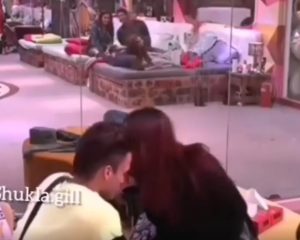 Shehnaaz gets mad that no one has done their kitchen duties, the way she was yelling during the captaincy phase. Mahira Sharma yet again brought 'naukar' word in the house while defending her 'close friend' Paras. On the other hand, we see Mahira telling Paras that Gill is creating unnecessary drama. Watch Video
Paras goes in anger and confronts her by saying, 'who are you tell me?" He then goes close to her face and screams that he will not do anything by provoking her that she can do nothing about it. Shehnaaz pushed him behind as he was coming right on her face and yelling, to which Paras asks her to not touch him.
Sidharth comes in between and drags Gill from the situation. She then goes to the kitchen and starts washing the utensils all by herself. Later, we hear Mahira yelling, "apne marzi se karenge, kisi ke baap ke naukar nahi hai hum yaha."