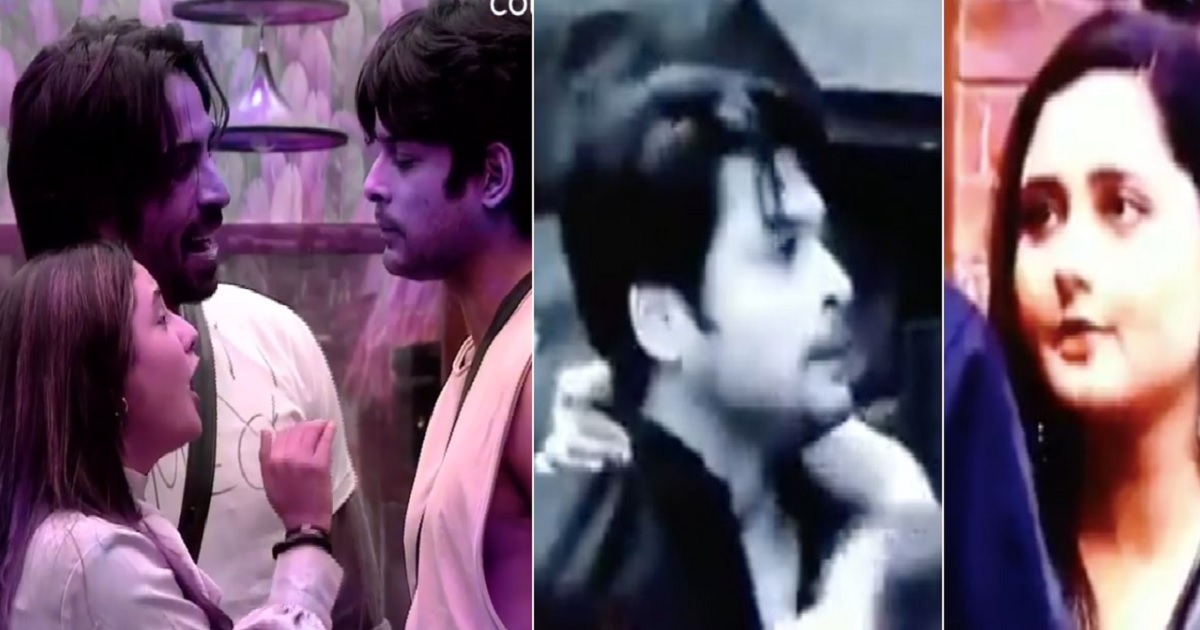 In the latest promo of Boss 13 Weekend Is Vaar, Sidharth Shukla losing his temper when Rashami Desai provokes him unnecessarily. The fight turns into violence while Arhaan Khan, Paras Chabbra, Vikas Gupta and Shehnaaz try to stop them.
https://www.instagram.com/p/B6SxmksAKiH/?utm_source=ig_web_copy_link
Bigg Boss 13 is now known for fights and violence, Siddharth and Rashami fought very often in the house since the duo enter the house. They both keep taunting and have too much hatred for each other. However, the worst fights of them till now is going to happen in today's episode, the two reached haatha-paayi but the housemates came to their rescue.
 Desai was seen instigating Shukla whereas, he was having a fun time with Arhaan Khan and Vikas Gupta in the corner when Desai comes in and yells at him while he ignores her. Seeing not getting any attention, Rashami threw a glass from his hand. This obviously didn't go down well with Shukla which made him furious and charged at her while Arhaan Khan, Paras Chhabra, Vikas Gupta, and Shehnaaz Gill try to stop them before it becomes the worst fight ever.
Later, Rashami says, 'Tere Ghar ki aurate hogi aisi' which made him even madder. The two were seen speaking wrong about each other, leaving the matter on a bitter note. Salman saw everything on TV and he slammed Rashami Desai.