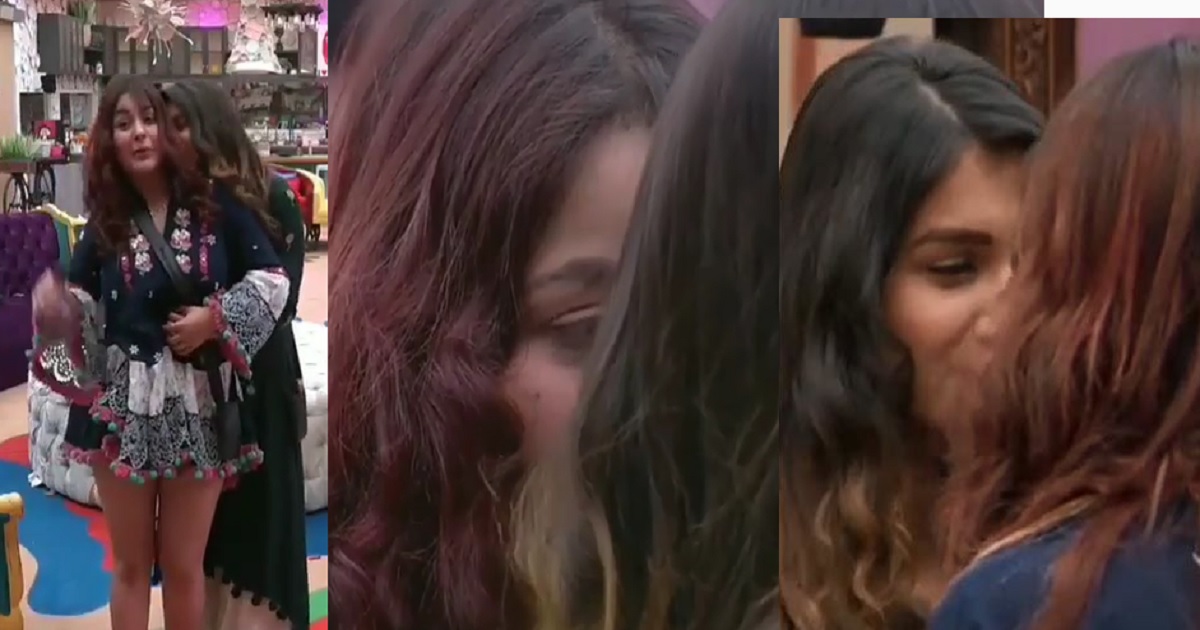 Shefali Bagga and Shehnaaz Gill are best of friends in the house so far. They both always stand for each other and support. We saw the different side of Bagga when she lost her mind and started waking up at midnight just to get attention, Shehnaaz was the one who was supporting her and calming her so that housemates don't take any strict action.
We saw Bagga and Gil in a romantic mood and it so grabbed our attention. Shehnaaz is teaching Shefali how to seduce and romance. Just a while back, Shehnaaz Gill is teaching Shefali Bagga in how to dance seductively.
In the video, Shehnaz is seen choreographing and guiding her on how to dance seductively. Shefali Bagga who is observing her before acting it out. While performing the dance, Bagga's face came just a few inches away to Gill's face and it looked like the two are going to kiss.
The housemates are losing their cool during the captaincy task. When Mahira Sharma pushed Arhaan Khan, Rashami gets furious on Sharma while blurting out some unpleasant words.