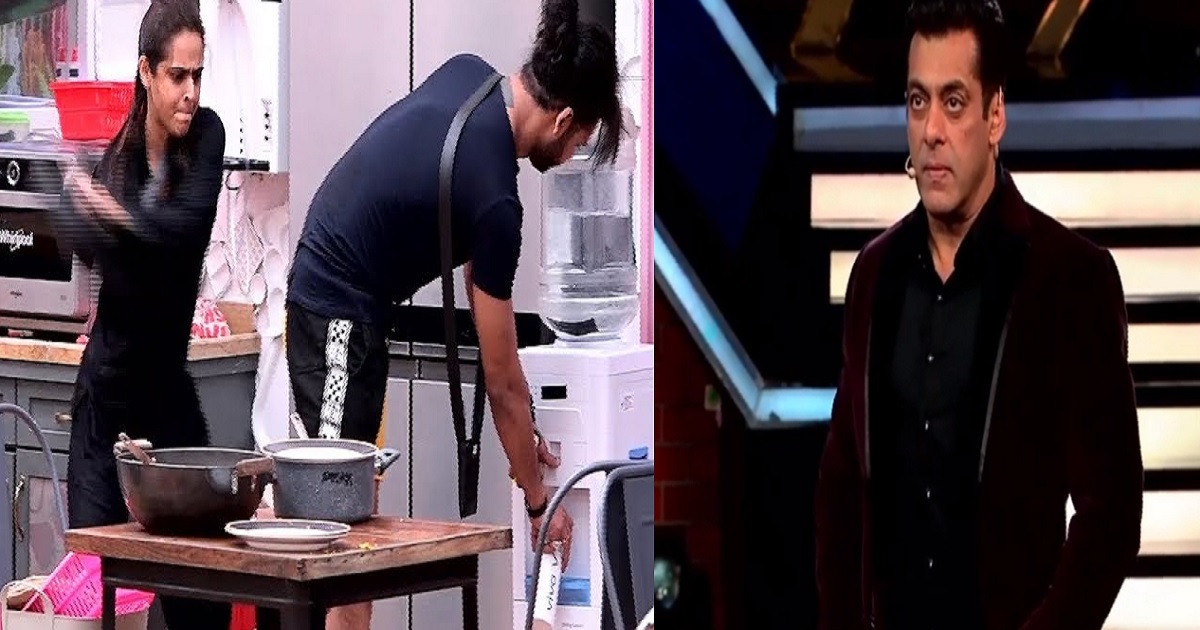 Bigg Boss 13 is getting extend more two weeks and the race is getting longer and intense. It has been four months since the premiere of the show, and since then we saw some really huge fights take place inside the house. Asim Riaz and Sidharth Shukla did violence with each other and were punished. It was decided that there will be 'No Physical Violence' rule in the house, but it looks like the housemates keep forgetting.
Madhurima Tuli and Vishal Aditya Singh are the ex-couple and keep abusing and fighting since they entered the house in a wildcard. In the last night's episode, Madhurima's behavior created a storm inside and outside BiggBoss. She crossed her limits and she is going to pay off it.
It all started when Madhurima Tuli called Vishal Aditya Singh 'behenji'. It made Vishal angry and he threw water on her, blanket and also on the cameras. Bigg Boss warned them first for throwing water all over, Madhurima lost her cool and took a frying pan from the kitchen and smacked Vishal continuously with the pan.
Bigg Boss then announced that the two would be punished over the weekend. Now, according to the 'biggboss__khabari',  Salman Khan will throw Madhurima out of the house.
Gauhar Khan's reaction to Madhurima's Behavior is sad and says she deserve to be out of the show.