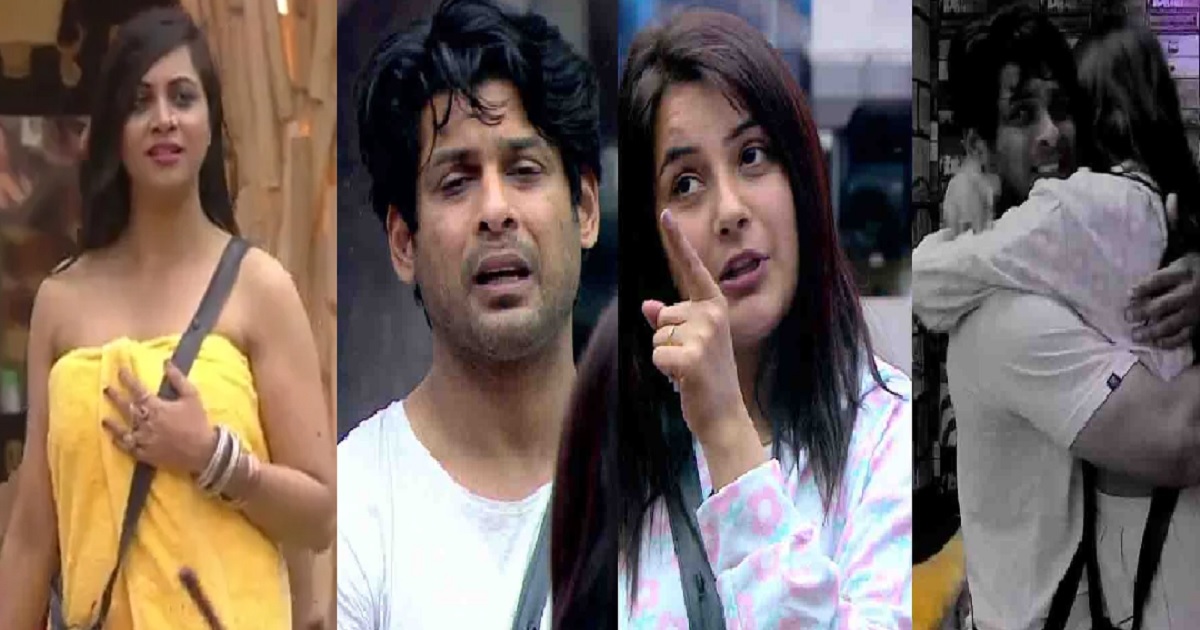 Shehnaaz's possessiveness for Siddharth Shukla has become the talk of the town. Bigg Boss 11, Arshi Khan was the most controversial contestant, who created lots of buzz with her bold avatar in her season. recently she commented on Shehnaaz and Siddharth's relation .
She said, "I don't know why is she behaving like this, but it's not normal. I have nothing against Shehnaaz but woh Sidharth ke peeche haath dhokar pad gayi hai. And it's looking cheap. She is not a kid. She is 27-28 years old."
Arshi Khan found Shehnaaz's behavior as abnormal and sick. She further
added,
"For the first time in the history of Bigg Boss, I have seen someone being thrown out as the shoot went on without her. Salman Sir was so pissed that he called her 'Paglet' and even warned Sidharth Shukla. The way she is forcing Sidharth to love her back especially in the upcoming promos where she is telling him 'Return mein I love you bol nahi toh khud ko maarungi', this can be only said by someone who is mentally sick."
In season 11, Arshi used to tease Hiten Tejwani expressing her liking for him she said,  "See, I also used to tease Hiten but I never crossed my limits. He himself was a dignified man and I used to maintain that dignity with him. You would have never seen me sitting on his bed, forget about sleeping together. And during the season, I have hugged him just once when I became the captain as Vikas Gupta told me to do that. I have never done all this chipka chipki".
If Salman Khan's guidance to Sidharth regarding Shehnaaz will save him, she replied, "Mujhe toh Sidharth ka face dekh kar hassi aa rahi hai. The way she is forcing herself on him must be extremely irritating for him. Just in that one and half hour episode, we are getting to see her do so much drama, just imagine how he would be tolerating it 24/7. I pity him seriously. I am sure Salman sir ke kehne pe ab woh usse door rahega but yeh rahegi ya nahi woh dekhna padega".