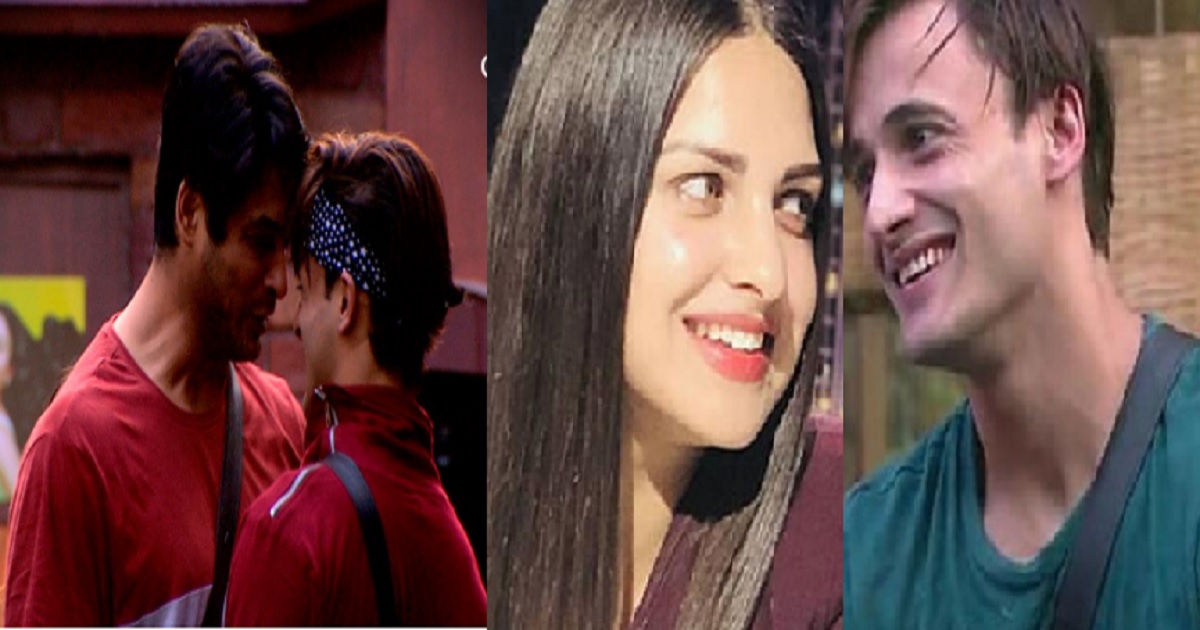 Asim Riaz and Siddharth Shukla's fight is famous in the house and among the audience. Both their fans are giving and gaining sympathy, there are many fan pages are made on social media. One video from Bigg Boss's house is out where we can see Asim is sitting with his ladylove and discussing the fight that happened between him and Siddharth.
https://twitter.com/HerdHUSH/status/1202848313579409408
During the task of BB junction, Siddharth was telling Paras that how he got irritated when Asim Riaz came really close to him and started yelling near his ears. Siddharth was also worried about losing his temper and getting scold by Salman Khan but he already got punishment and evicted for two weeks.
Being the closest friend Shehnaaz warned Siddharth in the morning about Asim's instigation and Sidharth finally said it won't happen again. Today, a  video is surfing on the internet where Asim and Himanshi are discussing this matter. Asim was revealing his tactics and strategy, he also admitted did that he purposely went close and shouted in his ears.
Here's how the fans reacted after watching the video,
@

BiggBoss

y hv u got installed 150+ cameras if u r not going to do justice?
Or those cameras r only to punish Sid?
V demand justice, dat is all.
Asim hurt Aarti, sirf nindaniye shabd keh dene se cant be justified.
Asim initiated wid Sid who is struggling to get back in health
why didn't you guys air this part? Why this boy Assim is being saved every time by the channel? why Sidharth should always suffer for no reason?
Do something, sir

@

BeingSalmanKhan
Khud bol raha hai maine aise khichaa phir Sid hill gaya
Aur uske baad Sid k kaan mein chillayega don't fu**ng push me bolke…
Toh dhakka khaane ka layak hi haina
Asiim