Rahul Mahajan, Bigg Boss 2 contestant, who has always been in the news for all the wrong reasons is in the highlights, yet again! The latest buzz suggests that Rahul Mahajan has tied the knot yet again and this is apparently the third time that he has got married! Here's his ex-wife Dimpy Ganguly giving a take on Rahul Mahajan's third marriage!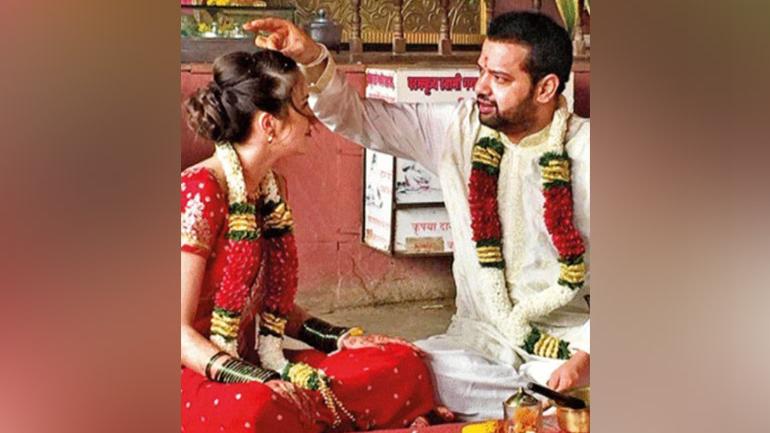 Rahul Mahajan had first married Shweta Singh and the two got divorced on incompatibility grounds! In the Bigg Boss season 2, Rahul was quite known for his love triangle with Payal Rohatgi and Monica Bedi! The lad was seen juggling between two ladies in the show! Post the show, Rahul had come up with yet another reality show which was a Swayamwar organized for Rahul Mahajan! Dimpy Ganguli emerged as the winner of the show and Rahul Mahajan married the lady then! Although their marriage didn't last long due to constant domestic violence that happened in the relationship! The duo separated from each other and Dimpy Ganguli then became a part of Bigg Boss as a contestant and emerged as a finalist in the show! Well now, after two failed marriages (with Shweta Singh & Dimpy Ganguly), Rahul Mahajan has tied the knot with Natalya Ilina and this is his third marriage.
https://www.instagram.com/p/Bla6nD5Bvgg/
Talking about Rahul Mahajan's third marriage, Dimpy Ganguly said, "On a serious note, I am glad to know that! And hope he really finds happiness this time around… like  I have done. Many Congratulations to the newlyweds. I have to give the man credit for his courage! I just know how one broken marriage can affect you and he had two. Still, he still believes in the institution. That says something about his optimism."
Talking about accusations of marriage over Rahul Mahajan, she said, "Maybe it won't be/is not like that with her. People can change you know. For the sake of both, I really hope all that doesn't happen. It's the worst thing one can do to another." After her separation from Rahul, she married businessman Rohit Roy. She is also has a daughter, Reanna Roy.
Stay tuned for more updates!